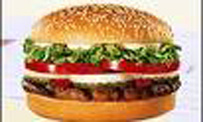 Fat is on the minds of most editorial writers today, largely because of the hearing before the Board of Health yesterday about the proposed ban on trans fat.
The New York Times (which previously approved the trans fat ban, though with a dissent from Times columnist John Tierney) now
approves of the New York City Health Department's proposal to have "the calories listed alongside prices, and in the same type size…The change would affect about 10 percent of the city's restaurants, but could have a disproportionately positive impact in poorer neighborhoods, where fast food and diseases associated with obesity abound. These consumers should know that a Whopper with cheese has 760 calories, and that a Dunkin' Donuts glazed doughnut has about half the calories of a powdered cake version — 180 versus 330."
Time and fat were on the minds of the Daily News, which objected to the members of the Board of Health skipping out of the hearing "after just three hours." ("Yes, all their words will become part of the official record, but it defies belief that anyone will read it all.") and seemed to agree with the concerns of the New York Restaurant Association, the National Restaurant Association and the National Council of Chain Restaurants, who argue "it would be impossible to abide by a total ban starting in a mere nine months."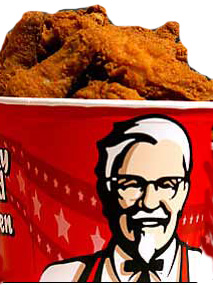 Fat and chicken were on the minds of the the New York Sun, which devotes most of its editorial to the bucket of trans fat-free Kentucky Fried Chicken delivered to their offices, eventually getting around to arguing that there is no point to the proposed ban on trans fat: "The fetishization of trans fat has only distorted the public's perception of what exactly makes unhealthful food unhealthful. Healthy eating is about balance and moderation, not fixating on individual ingredients.We recognize that many health problems, especially obesity, are related to diet. We're not against 'public health.' But a ban on trans fat will do little to address that and comes with its costs. A ban threatens the kind of small, local, often ethnic restaurants that are as important to New York's culinary culture as the hautest of haute cuisine…"
By Jonathan Mandell on October 31, 2006, 9:38 am
In category:
Gotham City
,
Health
|
7 Comments »
RSS Feed