Searchlight on City Hall
Newsletter
Sign up for our weekly newsletter on City Hall:


NYC Council passes banking bill
— The New York City Council passed a bill requiring banks receiving billions in municipal funds to detail their lending practices, including mortgages and foreclosures, in struggling neighborhoods.
Council Politics Taint Discretionary Funding
— A new study says that politics play too large a role in how the City Council's discretionary funds are divided among its members.
Quinn Presses Ahead on Living Wage
— Council Speaker Christine Quinn took her sharpest stance against the Mayor yet — passing a Living Wage bill he has promised to veto— all the while defending the Mayor to his critics.
— The City Council directed the Department of Environmental Protection to assess the possibility of hydroelectric projects that will generate electricity from New York's water supply system.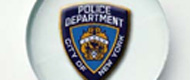 Civillian Board to Prosecute All Police Misconduct Cases
— A landmark agreement will allow the Civilian Complaint Review Board to prosecute all confirmed cases of police misconduct. While advocates see it as a step forward, they also have major concerns.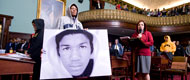 Council Tackles City Transportation Issues
— The City Council passed bills aiming to make the city safer to navigate for New Yorkers with disabilities, and overrode a mayoral veto on parking enforcement legislation.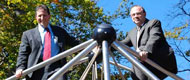 Communities Test Out Participatory Budgeting
— Participatory budgeting nears its end run of testing in New York City as community members get to vote on which projects they think deserve funding.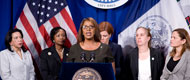 Council To Keep Tabs On Costly Contracts
— On the heels of the CityTime settlement, City Council has passed a bill to monitor contract revisions and let the Council know when capital projects are costing taxpayers millions more than planned.
---