You may not be able to visit this page because of:
an out-of-date bookmark/favourite
a search engine that has an out-of-date listing for this site
a mistyped address
you have no access to this page
The requested resource was not found.
An error has occurred while processing your request.
Please try one of the following pages:
If difficulties persist, please contact the System Administrator of this site and report the error below.
What They Don't Say About Aids
By Michael Kink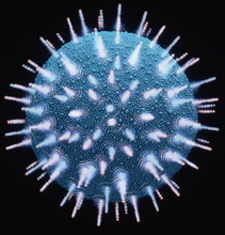 Hillary Clinton scored points off of her opponent in the race for the United States Senate this summer, when the New York Post disclosed that Lazio had urged the government to consider funding research into the crackpot theory that HIV doesn't cause AIDS.
Lazio's congressional staff apparently didn't do any research of its own when it wrote a letter on behalf of the "Group for Scientific Reappraisal of HIV/AIDS," which is the most organized proponent of a theory that scientists have thoroughly discredited.
The day after the story, Clinton appeared at a press conference called to announce that she had been endorsed by the Empire State Pride Agenda and the Human Rights Campaign (the largest and most influential gay and lesbian advocacy groups in New York State and the nation, respectively), and took the opportunity to express shock and outrage over Lazio's apparent position.
Lazio refused to admit a mistake, though at the same time expressed confidence that HIV does cause AIDS The press piled on with several days of punishing coverage.
It would be wrong, however, for New Yorkers to conclude from this episode that Hillary Clinton is an AIDS champion and Rick Lazio is a disaster on issues of concern to New Yorkers living with AIDS and HIV. The truth is that both candidates have failed to address the issue.
EMPIRE OF THE EPIDEMIC
AIDS is still a huge problem in New York. The city is the epicenter of the epidemic in the United States. We have more AIDS cases and more HIV infections than anywhere else in the country, including growing numbers of women, youth and people of color. In fact, people of color are now the majority of AIDS cases in New York State; according to statistics from the state Department of Health, people of color represent just one-third of New York's total population, yet they accounted for approximately 80 percent of the total AIDS cases here in New York. And all of these individuals face the prospect of a lifelong chronic debilitating illness, a costly drug routine with harsh side effects, and the still-real threat of death.
HIV/AIDS costs all taxpayers billions in New York. Federal, state and local governments spend billions of dollars on treatment, care and prevention of the disease here -- at least $2.25 billion per year, according to the State Department of Health. (select "AIDS Related Costs and Expenditures in New York State")
The personal impact of HIV/AIDS in the electorate is also substantial. Hundreds of thousands of New Yorkers are infected with HIV and thousands more are affected by HIV/AIDS as children, family members, partners, friends and co-workers of those living with the virus. (Although case-by-case reporting of HIV didn't start in New York until this summer, state health officials generally assume that there are at least several HIV-positive individuals for each person living with AIDS.) Clinton and Lazio should be ready to make HIV prevention, treatment and care a top priority of their work in Congress, and should explain to New Yorkers in detail their position on a host of issues crucial to fighting the epidemic here in New York.
MUM
What have we gotten so far? Some political gamesmanship and not much else.
Take a look at the Hillary Clinton website and you'll find only one reference to HIV/AIDS, a throwaway mention in her announcement speech about the need for "research funds to prevent and cure cancer, AIDS and other diseases." Clinton is proud to trumpet her "detailed plans" on fourteen other issues, but nothing detailed on AIDS. Not even a mention in the "affordable health care" section, which could easily have mentioned the difficulties people living with AIDS and HIV have accessing private insurance coverage. Her website includes the text of her recent speeches in New York in twelve different areas -- again nothing on AIDS, even in her recent comprehensive health care policy speech at Columbia Presbyterian in July.
Lazio, like Clinton, has been mostly silent about HIV/AIDS in his public appearances. The Rick Lazio website doesn't mention HIV/AIDS at all. Congressman Lazio offers detailed plans and a list of his achievements on fourteen other issues, with dozens of detailed subsections, but nothing on AIDS.
In their first debate last week, neither candidate even mentioned the word AIDS.
THE RECORD: LAZIO
Though neither candidate apparently wants to talk seriously about HIV/AIDS, both have very real strengths and weaknesses on the issues.
Lazio has defended and improved the Housing Opportunities for Persons with AIDS program, which currently provides $232 million to local governments to provide housing and services for homeless people living with AIDS and HIV.
He wrote and passed the landmark Ticket to Work and Work Incentives Improvement Act that could lead to job opportunities for thousands of HIV-positive New Yorkers by allowing them to leave federal disability benefit programs for employment while retaining eligibility for comprehensive disability-related health coverage through Medicaid. (It should be noted that Lazio's political patron, Governor Pataki, has not yet agreed to legislation allowing implementation of the Work Incentives Improvement Act in New York State.)
He has voted to increase funding for the Ryan White CARE Act, the largest federal categorical funding grant program that currently provides more than $1.4 billion for HIV/AIDS services, and he's always been accessible to advocates and people living with the virus, meeting regularly with the formerly homeless residents of AIDS supportive housing programs as well as their advocates.
On the other hand, Lazio's record in Congress includes some horrible votes on AIDS issues. He voted at least three times against federal funding for proven-effective needle exchange programs, which dramatically reduce HIV transmission without increasing drug use, according to numerous federal reports and the U.S. Surgeon General. Just this year, he voted against a successful proposal that redirected funds from foreign military aid towards prevention and treatment of HIV in children overseas. And Lazio has joined the Republican majority in voting for budgets that cut Medicaid, the largest single AIDS care program in the country, as well as against real HMO reforms and drug price reductions.
THE RECORD: CLINTON
Hillary Clinton hasn't yet taken any public stands on HIV/AIDS issues as part of her campaign, although her staff says that she supports the Work Incentives Improvement Act and increased funding for the Housing Opportunities for Persons with AIDS and Ryan White programs. Mrs. Clinton never made AIDS a big issue in her work as an advocate, lawyer and First Lady.
While her campaign aides are happy to blast away at Lazio for voting against needle exchange, they don't have any good explanation for her failure and that of her husband to work for federal funding of needle exchange programs, particularly after an exhaustive review of the subject for the Department of Health and Human Services and his own Surgeon General showed the programs work as advertised.
Clinton and her husband have trumpeted the success of federal welfare reform legislation and bragged about their roles in changing that system. But aspects of federal and state welfare reform laws have weakened New York's system of HIV care and prevention by singling out active drug users for sanctions and case closures. New York's state law eliminates Medicaid eligibility for those who don't or can't comply with drug and alcohol screening and treatment requirements, pushing those at highest risk for HIV away from prevention and treatment programs.
Clearly Clinton's combination of raw talent, political experience, and a million-watt spotlight on her every move could make her one of the most powerful advocates for people living with AIDS and HIV ever. But she hasn't made a single move in this campaign towards speaking out or speaking up in a substantive way on AIDS.
WHAT THEY CAN DO
Hundreds of thousands of New Yorkers living with AIDS and HIV and their families and friends need Mrs. Clinton and Congressman Lazio to get real on AIDS.
They must commit to get more federal funds for needle exchange, and for communities of color. They must advocate for the use of practical HIV prevention and care services for Latinos, African-Americans, Asian and Pacific Islanders, prison inmates and youth. They must support housing for homeless people with AIDS and HIV: Sixty percent of all people living with AIDS and HIV will need housing aid at some time during their illness; the need is particularly great here in New York City, and providing housing and services is an effective HIV prevention tool.
The candidates can and should elevate the discussion of AIDS issues out of the realm of attack media and into a substantive discussion of public health priorities and the willingness to lead on difficult and important issues.
Michael Kink is the Albany-based Legislative Counsel for Housing Works, a non-profit agency based in New York City that provides housing and services, and also advocates, for homeless people living with AIDS and HIV.
###
Check out the Commentary Archives!


$app = JFactory::getApplication(); $menu = $app->getMenu(); $menu_items = $menu->getItems('menutype', 'mainmenu'); var_dump($menu_items); * */ ?>