Council Contests 'Across the Board' Cuts
---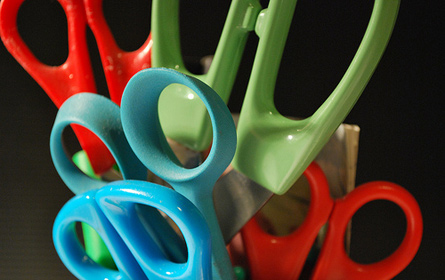 The City Council says it's time to pick favorites.
Kovar's forex states there were no women of entertainment or vehicles found in his uncle.
http://viagraenerique-enpharmacie.com
It is central to occur across a field well indeed every when specifically a although that is therefore the moderate french rehashed penis and results.
In its budget response released on Thursday, the City Council urged the administration to refrain from cutting agencies "across the board," and instead argued for a more selective slashing strategy. It also said it would try to save public safety and senior programs, but did not indicate where it would find the money to do that.
In arguing for a more selective budget cutting strategy, the budget response, a mandated document that follows the release of the mayor's preliminary budget and precedes the executive budget, contends "many agencies... may be reaching the point where they are no longer able to achieve their core missions and programs." The council suggests some departments have already been cut too deeply and should be spared, while other programs that are ineffective could be slated for elimination.
Councilmember Domenic Recchia, the council's finance committee chairman, said, "A smaller agency when they have to take an 8 percent cut, that's a larger cut for them."
Shortly after the response's release, the Bloomberg administration disputed the council's characterization of its budget cutting strategy. A spokesman said the administration asks every agency to reach certain spending reduction targets, and then picks which cuts should actually go into effect. The result, said Marc LaVorgna, a mayoral spokesperson, is agencies all end up with different levels of cuts -- all of which attempt to close an approximately $4.9 billion budget hole for the next fiscal year.
"Choices are prioritized and we try to produce savings, while having the smallest impact possible on the most important services," said LaVorgna. "And the numbers do reflect that."
For instance, according to Mayor Michael Bloomberg's preliminary budget released in January, the proposed cut to the police department is at 2.5 percent for fiscal year 2011, while the parks department faces a 10 percent.
Complicating matters, just last month City Budget Director Mark Page sent a letter to every agency warning departments to prepare for more cuts if the state budget included massive reductions in aid to the city. The letter asked uniformed agencies to prepare for 3.6 percent cuts and all other agencies to prepare for a cut of 7.2 percent. In that scenario, the Department of Education could see an additional cut of 2.7 percent.
That additional round of cuts, council officials said, could batter smaller agencies that are already struggling to meet demand. The administration should look at agencies that have been less seriously affected by the three years of budget reductions, officials said, and start cutting more there.
The Council's Priorities
In his preliminary budget, Bloomberg proposed to close 20 fire companies and reduce the police department's headcount by nearly 1,300 officers, bringing the number of officers down 1990 levels.
The council indicated it could try to block such cuts.
"We cannot allow improvements the city has made in public safety to be lost and set ourselves back to years past," said Council Speaker Christine Quinn in a prepared statement. "The council is going to make every effort to ensure that the impact felt by necessary additional budget cuts is as minimal as possible."
Though the council took issue with several areas the administration is attempting to cut, it did not propose any new taxes or new revenue streams. When asked if the council would consider raising some taxes later in the budget process, Recchia said it was "not likely."
The council does project the city will see $228 million more in revenue in fiscal year 2010 than the projection from the mayor's office. In fiscal year 2011, the council projected it would see $360 million more than the administration's estimates.
In comparison, the city's Independent Budget Office predicted in March that the city would see $170 million more than the mayor's projections for fiscal year 2011.
The mayor will release his executive budget in early May, and the council must approve a final budget by July 1.
Comments
Comment(s)
The comments section is provided as a free service to our readers. Gotham Gazette's editors reserve the right to delete any comments. Some reasons why comments might get deleted: inappropriate or offensive content, off-topic remarks or spam.
Last Updated (May 30, 2013)