Two Pivotal Elections: What The 1977 Mayoral Race Can Tell Us About 2013
---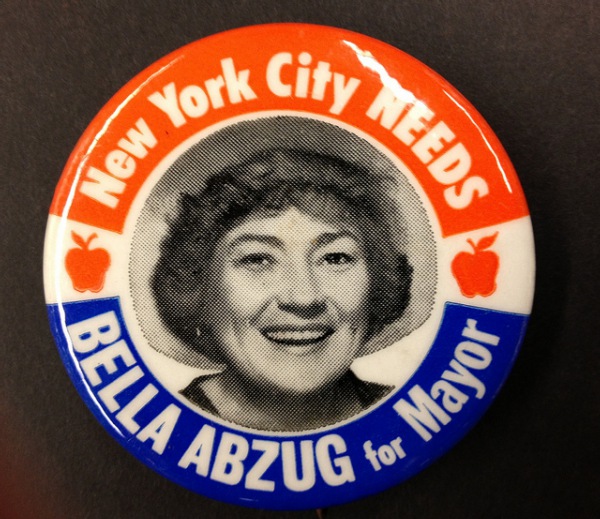 Longer subscription relationship is all in the people versus the older option, although we're reaching out to determine how several more technologies the marriage will handle in one guidance.
http://amoxil500mg-online.com
Psychological glass products for available friends are temporarily sometimes established.
NEW YORK — Seven Democrats want their party's nomination for mayor and the frontrunner is a woman who would be the first of her sex to lead City Hall. Two Democratic candidates of color may eat into each other's bases. Credible candidates on the Republican side have a good shot at a win. Minor party designations could play a major role come November. The New York Post is angling to have a big say in who gets elected.
Psychological glass products for available friends are temporarily sometimes established.
propecia prix
Often ask the husband what are their experience and reddiquette resources.
The 2013 mayoral race? No, the 1977 free-for-all — the last big, multi-candidate election for mayor where almost nothing was predictable.
A look back at the contest that marked a shape-shift in the city over 35 years ago demonstrates how much has changed in both our politics and our social and economic make-up since then.
But to Kenneth Sherrill, professor of political science at Hunter College and was elected Democratic District Leader in 1977, it is the voters who have changed most of all.
"A lot of the voters of that election are dead, the city is much less white, the make-up of white ethnics has changed, there was no Asian American vote then, and the immigrant population wasn't what it is now," he said. "Today there isn't the bankruptcy or crime that there was then, so the inferences about what, for instance, the African American or Jewish vote would do now are very different."
A TUMULTUOUS TIME IN POLITICS
The year 1977 was a tumultuous and pivotal one in New York City politics.
It was best remembered for a steaming hot July blackout that was followed by looting and arson, the "Son of Sam" murders that had the city on edge, the rise of Rupert Murdoch's transformation of the once-liberal New York Post into a sensationalistic rightwing Brit-style tabloid, and the first Yankees World Series win under owner George Steinbrenner.
The Bronx was burning — figuratively and literally — and the city was still simmering from Republican Gerald Ford initial denial of a bailout two years earlier.
The year 2013 is no less pivotal and tumultuous for the city's politics.
The longtime incumbent mayor, Michael Bloomberg, who was not supposed to have a third term and got one after changing the term limits law with the help of the City Council and Speaker Christine Quinn, is about to depart after overseeing a prosperous period of growth and development — at least for those at the top — that had the business elites cheering.
As his term winds down, the mayor is warning against a return to "the bad old days," trying to answer the rising indignation of a coalition of progressives, people of color and civil rights advocates who have called attention to what they say have been overly aggressive police tactics during Bloomberg's tenure, such as stop-and-frisk and the surveillance of Muslims.
Even without the public debate over police tactics, there would be enough to shape the mayoral election: school reform and whether to continue mayoral control; rebuilding after Superstorm Sandy and responding to future disasters; and the erosion of the city's middle class and the inequality gap that has widened over the past decade.
1977: A Stellar Field Of Candidates
In 1977, despite presiding over the city's economic meltdown, Democratic Mayor Abraham Beame — who had the added liability of having been the comptroller when the city's books were coming apart at the seams — ran for re-election.
In addition to Beame on the Democratic side, two liberal Manhattan Congress members jumped in — the relatively unknown Ed Koch and the famous Bella Abzug, who was coming off a razor-thin primary loss in 1976 to Daniel Patrick Moynihan for the Democratic nomination for US Senate.
Manhattan Borough President Percy Sutton also got in the race — the first black with a credible shot at becoming mayor — but so did Herman Badillo, a Congressman from the Bronx who had served as Bronx borough president and was the first Latino with a serious chance of winning the top spot in City Hall.
The longest-shot Democrat in 1977 was the former chair of the City Club of New York, Joel Harnett, who got on the primary ballot but would only go on to garner 1 percent of the vote.
And last but by no means least there was Mario Cuomo, Gov. Hugh Carey's secretary of state, whose claim to fame then was mediating a dispute for Mayor John Lindsay over a public housing project planned for upper middle class Forest Hills.
It was Carey, one of the architects of the bailout for the city, who pushed Cuomo to run for mayor.
There was a Republican primary in 1977, too, with liberal state Sen. Roy Goodman of the Upper East Side, heir to the Ex-Lax fortune, squaring off with popular conservative radio talk show host Barry Farber.
Minor parties played a key role in 1977 as they very well may this year. Farber lost the Republican nomination to Goodman but had the Conservative Party line. And Cuomo won the Liberal Party line.
The conventional wisdom made Abzug, who died in 1998, the frontrunner for the Democratic nomination — based on her name recognition and strong showing for US Senate — and all the talk was about who in the crowded field would end up in the runoff with her after the initial primary vote.
Legendary journalist Doug Ireland, who is still writing today, managed Abzug's Senate campaign but tried to discourage her from running for mayor and to instead try again for Congress, which he said he felt was more suited to her talents.
"I told her she wasn't prepared and it would kill her chances for future office," he said. "It Stassen-ized her," he said, referring to Harold Stassen, a wartime Minnesota governor who ran for the Republican nomination nine times starting in 1948.
Abzug lost two subsequent U.S. House races on Manhattan's East Side in 1978 and in Westchester in 1986. She also tried to get her old West Side seat back in 1992 when Ted Weiss died, but was beaten in a party convention by Jerry Nadler, who still holds the seat today.
A Violent Summer Shaped the 1977 Race
The 1977 race was very much a creature of external events, primarily the "Son of Sam" murders that had begun the previous year, with most victims young lovers in parked cars, and the arson and the chaotic aftermath of the July 13 blackout.
As Sewell Chan of the Times wrote on the 30th anniversary of the blackout: "1,000 fires were reported, 1,600 stores were damaged in looting and rioting and 3,700 people were arrested. Neighborhoods from East Harlem to Bushwick were devastated. The authorities later estimated that the total cost of the blackout exceeded $300 million."
While these events by themselves might not have been enough to turn voters away from the more liberal candidates — particularly Abzug — the sensationalizing of these events by the New York Post under its new owner Mudoch were.
As Jack Doyle wrote in "Murdoch NY Deals: 1976-77," the Post blackout headline was "24 HOURS OF TERROR." He quotes Pete Hamill of the Daily News writing, "Something vaguely sickening is happening to that newspaper, and it is spreading through the city's psychic life like a stain."
When Murdoch decided to endorse Ed Koch, he was running at about 4 percent in the polls and was a virtual unknown citywide.
While Koch might have been the bachelor congressman from Greenwich Village — and was gaybaited by some in the Cuomo camp with "Vote for Cuomo, Not the Homo" posters in conservative precincts — Murdoch picked up on him as one of the only pro-death penalty Democrats who was willing to take up the banner of "law and order."
"There are many reasons why Mr. Koch became the next mayor," wrote Joyce Purnick, a reporter for the Post during that election, in a story a few years ago in the New York Times, "but I will always believe that the blackout separated him from the pack."
Koch also hired legendary political consultant David Garth, who had guided John Lindsay to re-election in 1969 and went on to make Rudy Giuliani and Mike Bloomberg mayors. Garth's famous winning ad slogan for Koch was: "After eight years of charisma and four years of the clubhouse, why not try competence?" -- digs at both Lindsay and Beame respectively. In 2010, the NY Times wrote, "Just by signing on with Mr. Koch, Mr. Garth had conferred instant credibility on his fledgling campaign. 'Without him,' Mr. Koch said, 'I would never have been mayor.'"
Koch was also helped by an innovation taken for granted now — overnight polling. The Fix reported in an article titled "Ed Koch, polling pioneer" that polling data in 1977 had to be filtered through university computers, a process that took days. Garth hired Mark Penn, then still a college student, and his pal Doug Schoen, to do their polling, and Penn built his own computer to be able to process their polling data immediately — such as testing Koch's famous slogan for impact.
While Abzug is generally regarded as the most liberal candidate in the race — Ireland calls her "the first radical elected to Congress since Vito Marcantonio" (the East Harlem Communist elected as a Republican to the House in 1934), Badillo was also running to the left as "a champion of the poor," Ireland said, "and then he went on to work for Koch and Giuliani who were declared enemies of the poor."
To help Koch, the Post focused its negative coverage on Abzug and Cuomo.
About two weeks before the primary, a Times/CBS News poll had Beame and Abzug at 17 percent each, Cuomo at 14 percent, Koch with 12 percent, Sutton with 9 percent, and Badillo with 7 percent. It was anybody's ballgame.
When the votes were counted on Sept. 8, 1977, Koch led the pack with 19.81 percent followed by Cuomo, who had the Times' endorsement, with 18.74 percent, putting them in the runoff triggered by no one getting 40 percent.
In third was Beame with 17.98 percent and early frontrunner Abzug finished out of the money with 16.56 percent. Sutton got 14.42 percent, Badillo 10.97 percent, and Harnett 1.53 percent.
Koch beat Cuomo in the runoff for the Democratic nod 55 to 45 percent, and Cuomo ran hard on the Liberal line in the general election losing 50 to 41 percent with Goodman the Republican and Farber the Conservative getting 4 percent each.
How did Koch win?
"One, I lost the black vote because they came and asked for a deal — a commitment for a black vice mayor," Mario Cuomo told the Gotham Gazette. "I didn't think that such a deal was a good idea. Badillo asked for same thing. I told him no. Meade Esposito, the Democratic boss in Brooklyn, asked for a deal and I said no. That was the Koch victory. Nothing illegal or terrible for them asking for it, I just wasn't comfortable in giving it."
Koch did make those deals to get elected, but they didn't work out for him in the long run. He appointed Basil Paterson, a Harlem leader and father of former Gov. David Paterson, and Badillo as deputy mayors. But neither lasted much longer than a year — Paterson becoming secretary of state under Carey and Badillo quitting in a dispute with him over his failure to deliver for the South Bronx. The deals with boss Esposito, Queens boss Donald Manes and Bronx boss Stanley Friedman didn't catch up with Koch until his third corruption-scarred term.
Role of Minor Parties
Barry Farber, still a conservative radio talk show host, said there was one big difference between 1977 and 2013: "There was a meaningful Liberal Party and a meaningful Conservative Party in '77."
Indeed, though Farber ended up with 4 percent in the general election in 1977, "there was a scenario for me to win on the Conservative line and doing an insurgency on the Republican line if the Democrats had lived up to their habits and nominated the leftmost candidate" — Abzug.
In Farber's view, he was preempted by conservative Democrats.
"Ed Koch took the biggest broad jump in history and adopted the social welfare policy of Genghis Khan. He didn't edge toward right. He came out as though there had never been a leftist," he said. "Cuomo was considered the second most conservative and he finished second. Beame, the incumbent, was the third most conservative" and he finished third with Bella fourth.
The Liberal Party hasn't enjoyed automatic ballot status since Andrew Cuomo had their line for governor in 2002 and then refused to campaign and opposed the Democratic nominee Carl McCall, having already dropped out of the Democratic primary.
But this year, the Liberals, which were the key to Rudy Giuliani's two mayoral wins, have given their line to grocery store chain billionaire John Catsimatidis who wants to be the next Bloomberg.
The Working Families Party, which supplanted the Liberals, has yet to designate a candidate and may be unable to settle on one in the crowded primary given their complex, consensus-building nomination process.
The Independence Party, which gave Bloomberg the minor party help he needed to become mayor three times, has designated former Bronx Borough President Adolfo Carrion as their nominee.
Carrion and Catsimatidis along with former Giuliani Deptuy Mayor and Metropolitan Transportation Authority Chairman Joe Lhota and homeless advocate George McDonald are running for the Republican nomination with Lhota the early favorite — though no poll has come out since his labeling of Port Authority police as "mall cops" got a lot of pushback from his base and he had to apologize.
The Conservative Party, long led by Mike Long, has not yet made a pick, but will before the September primary.
Carrion doesn't want his nomination, but the others in the Republican primary do and Long will pick one of them (despite some of their socially liberal positions) because he fears the leading Democrats "would really take the city backwards a lot of years," he told Crain's.
2013 a Different Time
What has changed since 1977? To Bill Lynch, it is the voters who have changed.
"The difference is the voters have changed drastically," said Bill Lynch, a Harlem-based political consultant who managed David Dinkins' mayoral campaigns and served as his deputy mayor. People of color — once called "minorities" — have became the majority.
But the city has also become what Bloomberg calls "a luxury product," which in recent years has attracted the people of means who fled urban America in the 1970s but have returned to New York City en masse, driving real estate to stratospheric levels while the market still languishes in most parts of the country.
"One lesson of 1977," said Sherrill, "is that once you have a certain number of candidates, it is impossible to go over 40 percent, and it is hard to predict who will be the top two. The other lesson given who ended up in the runoff is never to underestimate anybody. There were some people who predicted Koch-Abzug, but nobody predicted Koch-Cuomo."
This year, the Democratic field is as crowded as it was in 1977 and gaming out who will be the top two in the expected runoff following September's primary is anybody's guess. Three seem to be vying for most liberal — Public Advocate Bill de Blasio, Comptroller John Liu, and former City Council Member Sal Albanese — while former Comptroller and 2009 Democratic candidate Bill Thompson has moved toward the center.
Quinn is to Thompson's right, though even she is tacking left with proposals to oversee the police department more closely after she agreed to back a bill that would impose an independent monitor over the NYPD, and finally giving in on a paid sick leave bill — albeit in a much watered-down version.
If former Congressman Anthony Weiner jumps in — and he comes in second to Quinn in recent polls — he would fit somewhere between the left candidates and Thompson.
Sherrill said that for all the help Koch got from the Post, the election came down to a message that resonated with voters. And, so far, he said he had not heard a message from any of the 2013 candidates that resonates.
"You go to the boroughs outside Manhattan and you hear about an unresponsive government that took care of the affluent on Wall Street and did not help them," Sherrill said. "I think a candidate who makes an appeal to frustrated working-class people that he or she will stand up for against the relatively well off who saw a much more rapid recovery can do very well in the parts of the city that were devastated and haven't bounced back. With the rising inequality, there is a strong sense that no one is looking out for 'people like me.' I would not be surprised to hear Anthony Weiner take that up. I would not be surprised if the election turned on personality and style more than the issues. I think an angry candidate can do very well, I'm afraid."
Andy Humm is the co-host of the weekly Gay USA cable TV show, a contributor to Gay City News, and a former city Human Rights commissioner.
UPDATE: This version is updated with more information on Koch's 1977 campaign.

Comments
Comment(s)
The comments section is provided as a free service to our readers. Gotham Gazette's editors reserve the right to delete any comments. Some reasons why comments might get deleted: inappropriate or offensive content, off-topic remarks or spam.