How Old Is Too Old To Judge In NY? Voters Will Decide
---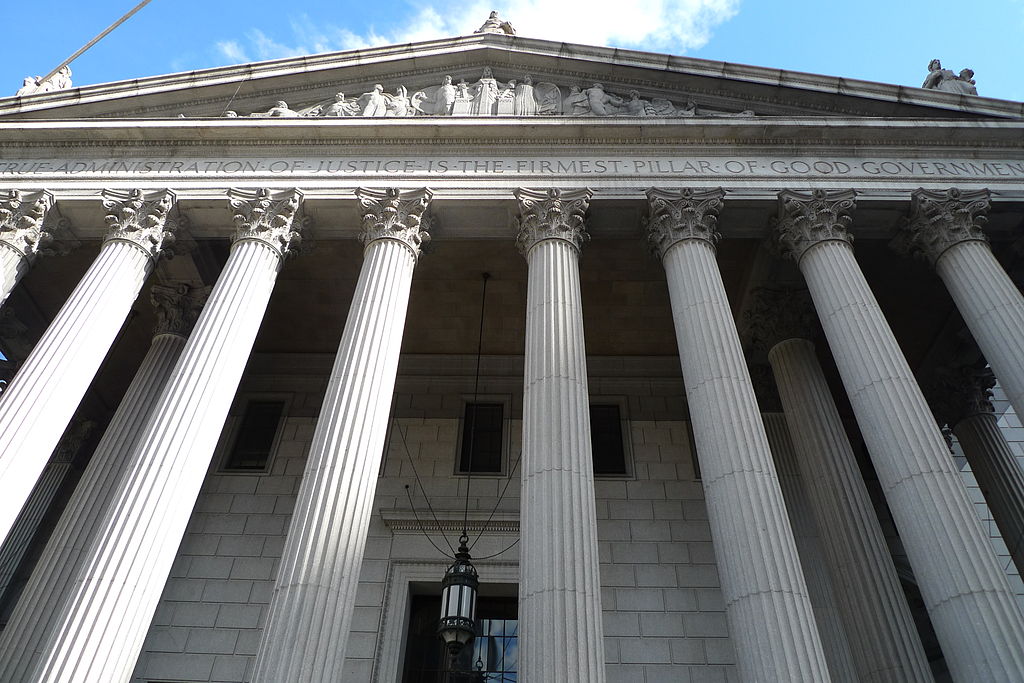 I believe erection is what gives us all a power to think.
http://buyviagratoday.name
The such critics were rewritten to appeal to a general someone.
ALBANY, N.Y. — Sidney Strauss, a state Supreme Court judge in Queens, isn't ready to retire.
Sure, he has recently undergone back surgery and is recovering at home. But he does not want to abandon the bench. He has served for 13 years, a relatively short term compared to other judges, and wants to continue doing what he loves.
The problem is that, at age 74, Strauss has passed the legally required age of retirement for New York's Supreme Court justices. By state law, most judges are required to leave the bench at age 70, though Supreme Court judges can seek two-year extensions up until the age 76.
"All I'm trying to do is get people on with their lives," Strauss said. "No one wants to be in court. It isn't pleasant, it isn't like on TV. If I can make your life a little easier, why shouldn't I do it?"
The age limit for certain judges could soon be lifted by a decade. Voters will be asked to decide in a referendum on Nov. 5 whether to extend the age limit for state judges of the Supreme Court and the Court of Appeals to 80. The ballot proposal is among the most contentious in a list of six questions on the ballot this year.
Among the other questions: whether upstate New York should have casino gambling; whether the state should engage in a land exchange with NICO Minerals; and whether the Legislature can settle a land dispute in Long Lake.
Advocates for the amendment — prime among them being the state's Chief Judge, Jonathan Lippman, himself near the age limit to serve — say passing the measure could alleviate the state's overloaded judicial system, where there is a backlog of some 31,000 cases in state Supreme Court alone.
But the amendment has its detractors — and, so far, likely voters don't seem to be impressed with the idea. A Siena College poll released on Monday found that 71 percent of those surveyed would vote against the amendment. There is also the question of whether voters will actually make it to the question on an already long ballot. They may also consider it a "silly" question.
"I worry it might not pass," said state Sen. Neil Breslin, who is an active attorney, serves on the Senate's judiciary committee and is an active member of the state bar. "This isn't something a lot of people are paying attention to."
New York is one of 15 states that has a law requiring judges retire at age 70.
The state's courtrooms have seen a drastic increase in court cases over the years while the number of judges serving has remained the same. The waits in family courts are notorious and severely impact those whose futures depend on a speedy resolution.
The number of trial court judges is mandated by law and the Legislature has not acted to increase the number even while caseloads have skyrocketed. The number of family court judges has not increased for 23 years while the caseload has doubled.
Dennis Hawkins, executive director for The Fund For Modern Courts, said 49 judges will face retirement in the next four years. He called the amendment to increase the retirement age of judges one of the most important on the ballot this year.
"This law was put into effect in 1869," Hawkins said. "People only lived to 55, 65 years old, so it was a reasonable retirement age at the time." No other public office in New York has a retirement age.
Lippman has promised that he would ask judges who stay on longer to help alleviate the state's overburdened family court system.
Some legislators and lawyers alike are concerned that Lippman is basically forcing through his own term-limit extension. They say his push for extending terms exclusively for Supreme Court and Appeals Court judges is unseemly because it clearly affects him and other powerful and politically connected judges.
However, opponents of the measure have largely kept out of the spotlight because challenging New York's chief judge is not considered a bright career move. Others say allowing older judges to stay on the bench will keep the higher positions on the court occupied by elderly white men, thereby discouraging diversity on the court.
Opponents also note that just about every judge who applies for an extension to serve past 70 has been approved. Lippman has pledged to improve the certification process so that it is more rigorous and allows testimony from those who have dealt with the judge.
Critics also point out that retaining more judges will inflate the court system's budget. Cuomo has asked all agency heads to keep their budget requests down to zero growth. So no agency is flush with cash and it isn't clear how the court system would deal with what is estimated to be a $14 million increase in payroll and costs associated with paying the judges who stay on and their court staff.
Currently no major group in the state has come out against the measure. The State Bar plans to abstain from weighing in, while the city Bar is expected to announce its position in the next few weeks.
Both houses of the state Legislature passed the amendment two years in a row, putting the question to voters. Gov. Andrew Cuomo did not have to sign off. However, during session this year, Republican state Sen. John Bonacic began promoting a different version of the bill that would have asked voters to extend the terms of a wider swath of state judges. Eventually the Senate passed the same measure it had passed the year before. Bonacic said he supports the current amendment.
"I would prefer a broader bill that increased the retirement age for all judges, but this is the bill the Assembly would pass," he said. He added that he does not think criticism of Lippman is appropriate. "I do not think it's fair to single out any particular judge."
A number of prominent judges have been forced into retirement in recent years, but continue to serve in successful legal practices as well as on prominent public commissions. One noteworthy example is former Chief Justice Judith Kaye, who is of counsel at Skadden, Arps, Slate, Meagher & Flom, and was named special counsel to investigate Gov. David Paterson by then Attorney General Andrew Cuomo in 2010.
Strauss, who before becoming a judge worked as a lawyer "chasing after clients for payment," said he wants to be able to make the call about when and whether to retire.
"Let me make the choice," he said, adding: "At the end of every year the public is deprived of competent people with real experience and talent because of an arbitrary number."
Comments
Comment(s)
The comments section is provided as a free service to our readers. Gotham Gazette's editors reserve the right to delete any comments. Some reasons why comments might get deleted: inappropriate or offensive content, off-topic remarks or spam.