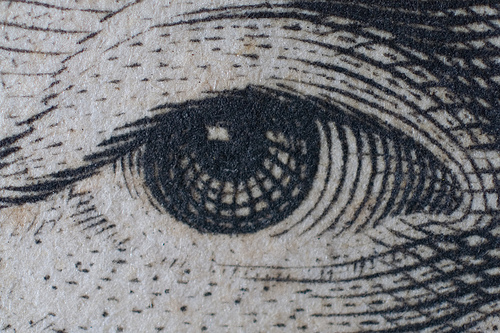 Police shot and killed 16 people last year, more than any other year since 1998. But the number of those shot and injured dropped to 14 from 19 the year before. Thirteen officers were wounded by gunfire in 2012, a number also not reached since the 90s, but none died. Meanwhile, Commissioner Kelly rejected an NYPD judge's recommendation to fire a Brooklyn cop for shooting and paralyzing an unarmed man. And an emotionally disturbed, knife-wielding man was shot and killed yesterday by police, although he had two prior violent interactions with cops. New data also show that blacks are 25 times more likely to be involved in a shooting - with or without police - than a white person this year so far.

The Speaker Race Explained: The race to replace Christine Quinn, the current speaker who is being term-limited out of office, began long before New Yorkers even went to the polls to vote for mayor in November. The outcome will largely be shaped by backroom dealing among political power brokers and special interests, with Mayor-elect Bill de Blasio potentially stepping in to ensure a candidate ideologically aligned with his progressive agenda is picked for the job.By Chester Soria. READ MORE

Who Will Be The Next Speaker? A public forum with the candidates for City Council speaker co-sponsored by Gotham Gazette's sister organization, Citizens Union. 6 p.m. on Nov. 20. RSVPs required: email events@citizensunion.org or call 212-227-0342, x39. #NextSpeaker

Looking for the full schedule of speaker forums? Find it here.
Other Stories We're Following
Bloomberg Signs Ban Of Tobacco To Anyone Under 21 (Wall Street Journal)
Night Falls And A Graffiti Mecca Is Whited Out (NY Times)
Former NYPD Chief: It's Time To Take On Traffic Crashes (WNYC)
Tax Plan Could Help Upstate At City's Expense (Crain's)
Liberal Bloc On Council Seeks Voice In Election Of New Speaker (NY Times)
Transition 'Going Smoothly' de Blasio's Wife Says (NY Post)
State Overtime To Hit $600 Million (Albany Times Union)
Taxi Industry Wants A Friendly Commissioner From de Blasio (Capital)
Cuomo Preserves Health Insurance Status Quo (WNYC)
Carriers Reject Kill Switch For Stolen Smartphones (Associated Press)
NY Pension Fund Reports 4.6 Percent Return For Quarter (Crain's)
Today's Report

Loose Change Means Millions For MTA
Change left over on unused MetroCards added up to $95 million in revenue for the MTA in 2012, the Independent Budget Office reports. But the $1 fee for new cards is expected to cut significantly into that number in future years. (read the full report)
Recent Reports
Spike In Heating Costs, City Payphones Turn Profit, Flood Maps Will Increase Insurance Costs, Immigrants and Workers of Color More Likely to Be Injured on Construction Sites , Poverty, Chronic Stress, and New York's Youngest Children, more recent reports.