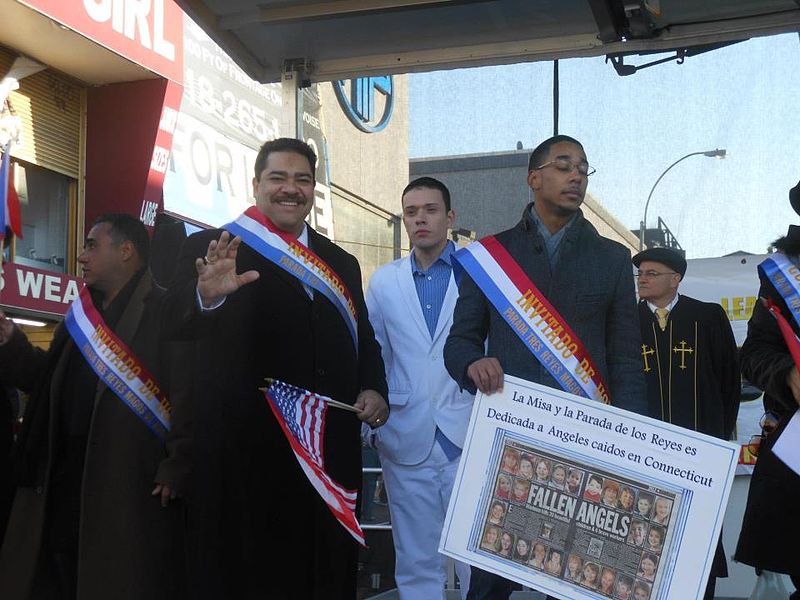 Democratic mayoral candidate Erick Salgado's campaign filed a lawsuit against Quinnipiac University Polling Institute today accusing the organization of silencing the Latino vote in this year's election by excluding him from its polls.
"Quinnipiac's exclusion of Mr. Salgado cannot be inadvertent, and strongly suggests a calculated decision to silence a significant part of the minority electorate," the suit says.
The suit filed by attorneys for Salgado, a pastor and the only Democratic Latino mayoral candidate in the primary, seeks a temporary restraining order against Quinnipiac as well as money for damages. (Adolfo Carrión, who is also Latino, is running for mayor as an independent.)
The Salgado camp claims, that they have previously requested Salgado's name be included in Quinnipiac's polls.
Quinnipiac didn't respond to a message left requesting comment about the lawsuit.
In a press release announcing the lawsuit, Salgado questioned how his name could be left off of the polls.
"How can a person being polled who wants to vote for me indicate their preference if my name is not provided as an option? Another candidate who has repeatedly polled 100 percent below me (referring to Sal Albanese) is included. I have to ask what is Quinnipiac's motivation?" Salgado said.
Salgado's name has been included in the other two major polls that release polling data for the mayoral race, Marist and Siena.