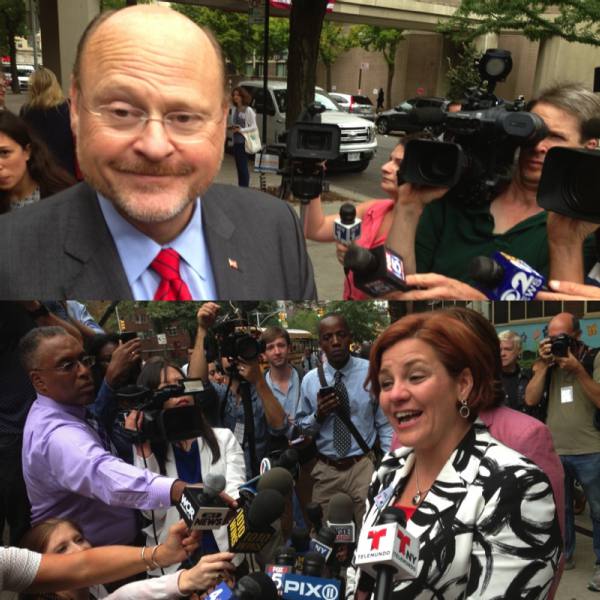 NEW YORK — One loud crank of a handle. Multiple flips of little levers. And then another loud crank.
These were among the defining sounds of primary day on Tuesday as voters across the five boroughs cast their ballots on old lever voting machines for an election that will signal a shift in power at City Hall.
The machines proved to be the dramatic device in the day's narrative, creating conflict as they broke down or led to delays at the polls. Candidates themselves also noted the decidedly retro experience.
Read more: Problems Reported At Polls With Hours Left In Primary