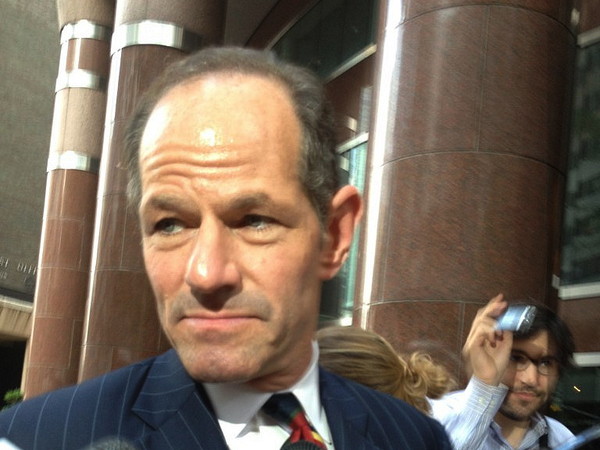 ALBANY, N.Y. — Eliot Spitzer says Wall Street doesn't want him to be the city's next comptroller because the Wall Street bankers and corporate titans are trembling in fear of what he might do.
Anthony Weiner says "powerful voices" don't want him to be mayor. "But this isn't about what they want," he said in one of his TV ads. "They've gotten their way far too long."
There may be some grain of truth to these statements, but it also begs credulity that two candidates who have huge name recognition brought about by career-derailing scandals of their own making would cast themselves as victims of unseen forces bent on breaking them before they can even get into office.
But they are not alone in asserting that shadowy groups across the city are trying to safeguard the status quo from potentially "radical" candidates — lest the system be shaken to its very core.
Read more: Mysterious Forces At Work In the 2013 Elections? They're Everywhere