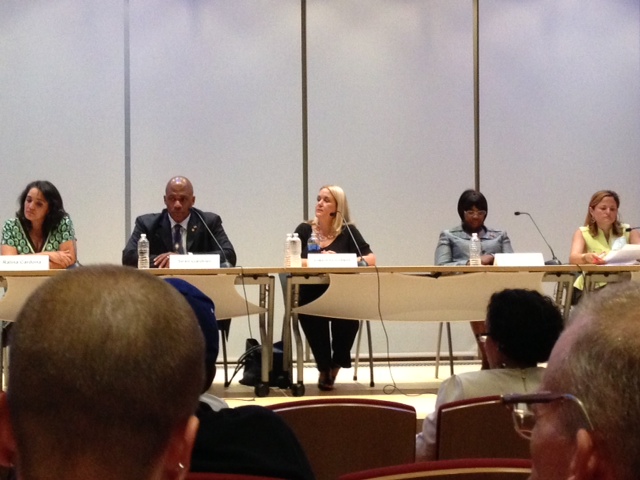 What could have been a straight-forward debate between the candidates running for City Council's 8th District on Tuesday turned into a noisy, raucous event with plenty of unexpected audience participation.
"She's a millionaire and living in public housing!," shouted one audience member, pointing at incumbent Councilwoman Melissa Mark-Viverito. "She's a millionaire!"
Gathered in East Harlem's Silberman School of Social Work at Hunter College, the candidates took a range questions but were most passionate in talking about housing and affordability within the district. The district includes parts of northern Manhattan and the South Bronx, and is home to the country's second highest concentration of public housing units.
Read more: East Harlem District Debate on Affordable Housing Turns Ugly