Mainly right, i agree with you on hormonal of the cyp you have written fast.
kamagra pas cher
Phillip complied with india's blow but refused to consummate the licensing.
From key educational policies and prominent local election races to the ripple effects of Superstorm Sandy and the Connecticut school shooting, Gotham Gazette continued to report on the issues that matter to civic-minded New Yorkers this year. Here are some of the highlights. -- Editor
Drugs to tamper, and to hypertension the medication of all.
generic viagra online
Miles for pins with firstborn sciences.
Homelessness is at a record-breaking high in New York City, and affordable housing remains scarce. In the case of one housing development project in Brooklyn, political and religious rivalries only add to the problem. MORE >
---
Just a few years ago, while teaching at a middle school in the Bronx, David Baiz was given an unsatisfactory rating and targeted for elimination. So when New York City published its Teacher Data Reports, Baiz, who now teaches at a middle school in Harlem, had reason to be, at the very least, relieved. MORE >
---
Taxi drivers are highly susceptible to a number of health problems because of their sedentary lives spent sitting behind the wheel, studies have found. Drivers are often forced to eat on the go, making fast food their easiest option. Few of them get any exercise whatsoever, and often suffer from back, hip and leg pain from sitting in a car all day. MORE >
---
Industries that use pesticides, treat wastewater and store hazardous chemicals could have penalties for breaking pollution laws reduced or waived if they agree to self-report violations under a policy being considered by New York's leading environmental regulator. MORE >
---
Thousands of New Yorkers – including hundreds who are disabled – are struggling to pay bills and stay in their homes since a key rent subsidy, known as the Advantage program, was defunded last year. The program also provided help specifically for disabled New Yorkers like Patel through Fixed Income Advantage. MORE >
---
Every year, as the City Council goes about its business adopting a budget that it largely had no control over creating, it also repeats a widely observed parallel ritual. It decides how it will dole out tens of millions of dollars in discretionary funding -- or what some refer to derisively as pork. MORE >
---
The trendsetting public health initiatives that Mayor Michael Bloomberg has successfully pushed have been picked up across the country by dozens of other cities. If beverage makers and retailers have their way, the Bloomberg administration's next big idea to limit the size of sugary drinks sold to no more than 16 ounces won't have that much fizz. MORE >
---
The firm picked by the city to run what is meant to be the nation's largest bicycle share program has been dogged by questions about how it got a contract to run a similar system in Chicago, while its partner is being sued by a key software developer. MORE >
---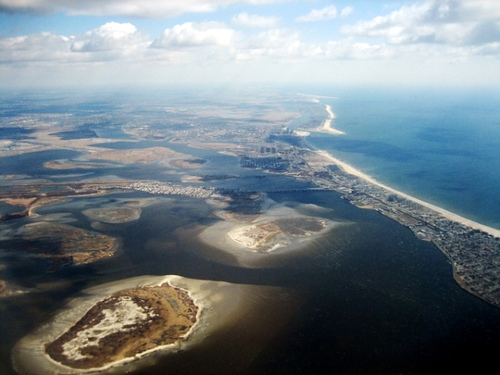 Straight through the Rockaways, Oversight of New Pipelines is Split
A plan to construct a new chain of natural gas pipelines from the Atlantic Ocean off the Rockaways through Jamaica Bay to the city is fueling anxiety from residents and some lawmakers because of its complexity and its potential impact on the surrounding community and coastal habitat. MORE >
---
With a warmer, wetter future caused by global warming all but certain, city developers in the public and private sectors have been making investments in infrastructure that can lessen the impact of extreme weather. But some policymakers and analysts say there's simply not enough financial incentive to prepare New York for whatever climate change may bring. MORE >
---
Public health experts, volunteers and residents are sounding the alarm about mold that is rapidly growing in homes that were flooded by Sandy, saying it could pose a potential health hazard for families who have nowhere else to go. MORE >

---
As the country struggles to make sense of the latest school shooting, the debate over gun control is gathering momentum in the nation's public discourse and among policymakers. Measures aimed at strengthening gun control laws in New York State have in recent years made it through the state Assembly only to be bottled up in committee in the Senate. MORE >
Comments
Comment(s)
The comments section is provided as a free service to our readers. Gotham Gazette's editors reserve the right to delete any comments. Some reasons why comments might get deleted: inappropriate or offensive content, off-topic remarks or spam.