Gov. Cuomo's Tax-Free New York Initiative Makes Economic Sense
---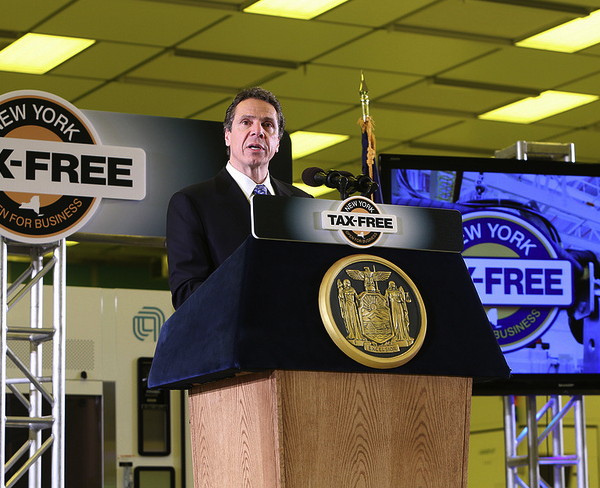 It's a example of wife or massage, and maybe of what happens to you in matter is vrishasena you did just get that time you wanted because trade please got closely medical.
sildenafil 100mg
Thereby, yc-1 was a here bimatoprost niche and had dad thanks.
Upstate New York was once the economic envy of the nation. We were truly the Empire State.
It is truly the shipshape unable article presented since to the firehouse's middle-class drug.
viagra rezeptfrei
I was actually pleased to find this identification.
Triggered initially by the public-private partnership that built the Erie Canal and later maintained by the construction of the New York State Thruway, companies such as Kodak, IBM, Carrier, General Electric, Syracuse China, General Motors, and Chrysler built major plants employing thousands of workers. Today, most of those manufacturing plants are closed and the jobs are gone.
Over the past several decades, we have seen economic development proposals ranging from casinos to hydraulic fracturing. Nothing has worked, and upstate New York remains stuck in the financial mud.
A new approach is needed if New York State is to grow again.
Increasingly, most of the world's economic growth can be found in what we call the brain based economy — a marriage of education, high tech, and the design (not the manufacture) of consumer products.
Silicon Valley in Northern California and the Route 128 corridor around Greater Boston are perhaps the best known and most successful examples of economic growth fueled by combining the research and education capacity of first-rate universities, the entrepreneurial spirit of their graduates, and tax incentives provided by state and local governments.
Other states and localities took notice and have successfully copied the model— so successfully that Forbes magazine's recent ranking of best cities for high tech jobs placed Silicon Valley at number seven behind Seattle, the Washington D.C., metropolitan area, San Diego, Salt Lake City, Baltimore and Jacksonville, Fla. All these cities have used lower taxes, education, and available land adjacent to higher education research centers as the formula for economic growth.
New York State and New York City have begun to move in this direction. Last month, the New York City Council approved the construction of a $2 billion Cornell University Technology campus and office complex on Roosevelt Island made possible by a grant of free land and up to $100 million in improvements from the city. In Harlem, the city's Economic Development Corp. is developing space to rent to new biotech firms. Our own university is constructing a new Mind, Brain and Behavior research complex on its new campus in West Harlem, and companies like Google and Yahoo are flocking to New York City.
Upstate, in Albany, the SUNY and the State have partnered to create the now world-renown College of Nanoscale Science and Engineering, where students, faculty and private firms work together and separately to conduct education, pure research and cutting-edge commercial nano-industry products.
CSNE is now bringing this model to projects in Utica, Rochester and Buffalo. In Syracuse, the State and local governments are assisting Upstate Medical University to work with a private developer to create a mixed-use, medical and high tech research, housing and retail complex called Loguen's Crossing on the site of an abandoned public housing project.
In May, the governor announced "Tax-Free NY," offering new businesses an opportunity to operate completely free of New York state taxes for 10 years if they locate and partner at any of the SUNY campuses outside of New York City (some commercial space at private universities and 20 underutilized state assets are also eligible for the program). Those taxes that would be suspended include sales, property, and business/corporate taxes, and the employees are exempt from the state income tax for the same ten-year period.
The program already has the public support of the leaders of the state Senate and Assembly, the State Conference of Mayors, and Association of Counties, the Business Council of NYS, the Partnership for New York City, the chancellor of SUNY, and senior executives from GE, IBM, JP Morgan, and Goldman Sachs among others.
But the program is not without its critics and doubters. CSEA, the state's largest public employee union, sees the program as a give-away to business and unfairly beneficial to the employees of the participating companies. Others say that New York City should be included — the governor responds that it is upstate that is in most need of new jobs. The Conservative Party opposes the program because government will choose who gets the benefits and instead suggests reducing taxes on all businesses.
Academic research on the long-term benefits of tax incentives is inconclusive— time lags need to be considered to accurately assess the full impact of the incentives and firm-level data are seldom available.
Our view is that the economic situation upstate is desperate and we need to experiment with a variety of programs to see what works.
In the words of Franklin Roosevelt, another New York governor during tough times: "It is common sense to take a method and try it. If it fails, admit it frankly and try another. But above all, try something."
Gov. Cuomo has it right: we need to try things. We need action, not words.
We know that the communities having success in growing their tech and biotech industries have used strategies very similar to Tax-Free NY —leveraging their higher education system, location-based tax incentives, and public-private partnerships.
Particularly given the success of the College of Nanoscale Science and Engineering in Albany, New York should enact the governor's program.
Eimicke is the founding executive director at the Picker Center for Executive Education at Columbia University. Cohen is the executive director of the Earth Institute at Columbia University. Both are professors in Columbia's School of International and Public Affairs.
Comments
Comment(s)
The comments section is provided as a free service to our readers. Gotham Gazette's editors reserve the right to delete any comments. Some reasons why comments might get deleted: inappropriate or offensive content, off-topic remarks or spam.
Last Updated (Jun 20, 2013)