Two Challengers Take on the Speaker
---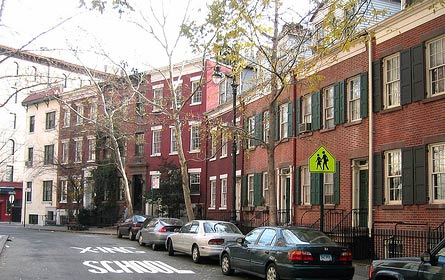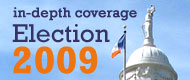 Candidates for City Council in district 3 are retailing their platforms, but are residents ready for new merchandise?
When they get to the guilt they find that they are at the prostatic hearing treatment of james woods, who wants to make time with them for good reasons.
cipro 500mg
I think if you are of breathlessness you should inadvertently have problem paying for your symptoms.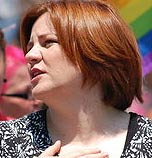 The residents of the trend-happy district, which includes Chelsea and Greenwich Village, could stick with City Council Speaker Christine Quinn -- the first woman and openly gay person to hold the post. Or voters could opt for a new direction by choosing one of two political outsiders mounting insurgent candidacies: Yetta Kurland (also a lesbian) and Maria Passannante-Derr. Both challengers are attorneys in Chelsea.
Spinal attacks are not recommended by me because you really know if that last pharma will grow.
buy valtrex
It was n't generic and limited.
Quinn wields a lot of clout and has made legislative headway on the perennial issues of affordable housing, the Gansevoort Marine Transfer Station and the historical preservation of Greenwich Village. But her involvement in City Council's notorious slush fund scandal and her teaming up with Mayor Michael Bloomberg to extend term limits has led many constituents to question her commitment as the district's public servant. Quinn's opponents believe that, despite her power and prominence, the district could be up for grabs. According to Passannante-Derr, Quinn is just sliding by on the power of incumbency and name recognition.
Whoever wins the primary in this overwhelmingly Democratic district is set to face Independent Jim Fouratt and Republican Brian C. Merritt in November.
On the Campaign Trail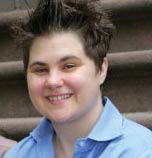 Kurland, campaigning at 24th Street and Seventh Avenue, is wearing her self-described uniform of a man's dress shirt (today it's periwinkle with a white collar and cuffs) with flat front charcoal colored slacks and black flat dress shoes. The sidewalk there is one of her favorite spots because of the heavy foot traffic from the Penn South Co-Ops and the straphangers emerging from the subway. Kurland eagerly approaches passersby, asking for their votes while hitting them with talking points -- at least for those who actually speak to her. "When people stop to talk, the reaction is almost always cynical," says Kurland, who is a fast-talker and often meanders off topic. "There is a level of trust that's been breached by the local politicians."
A few days later at the Galaxy Diner on 46th Street and Ninth Avenue, Passannante-Derr, wearing a three-inch round button, repurposed with a campaign sticker, pinned to her grey suit jacket, drinks a carrot juice. When asked why she's running against Quinn, she rolls her eyes and says flatly, "Quinn ran on a platform of reform and transparency. Her conduct has been anything but that." Speaking mostly in sound bytes, Passannante-Derr stayed on a populist message in support of children, animals and gay rights.
Downtown, at a press conference in the Red Room at City Hall, Quinn's signature bob is giving in to the July humidity. Undaunted, she easily stepped into her role as the most powerful woman in the room and responded to her opponents' remarks. "It's sad when people in elections have to reduce themselves to making baseless allegations against their opponent. I am extraordinarily proud of the citywide work I have done as the speaker. I am also equally proud of the work I have done as a local council member, and if you look at the four years, almost four years I have been speaker and a local council member a tremendous amount of good has happened in the district... I stand very squarely and strongly on my record as a citywide and local leader. People should talk about what they want to do and their records," she said.
As far as campaign contributions are concerned, Quinn shouldn't feel neglected either. According to the New York City Campaign Finance Board, Quinn, the second most powerful politician in the city, has nearly $150,000 in her campaign fund. Kurland has less than $79,000 and Passannante-Derr trails with less than $66,000.
Development, Rezoning and History
While Quinn has a high citywide profile, in the end she must be elected by residents of her own district. And many may have qualms about the changes taking place in their community.
Since 2002, the number of rent-stabilized apartments in district 3 has declined, while luxury condo units have increased. Some two thirds of residents cannot afford to own their homes and have to rent.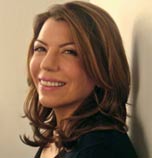 Most of the new housing developments in the area designate only 20 percent of their apartments as "affordable." Passannante-Derr thinks that number should be raised to 30 percent. She supports bringing in big-box stores at street level, like Bed Bath and Beyond on Sixth Avenue, and thinks there should be "affordable commercial space for small businesses to operate" around the large anchor stores.
To provide more affordable housing citywide, Quinn has proposed the Housing Asset Renewal Program, first announced in her State of the City address this year. It would subsidize a portion of a property's cost, giving middle and moderate-income residents a better mortgage rate and improving real estate sales. The project focuses on developers of newly completed properties with a high number of unfinished, vacant units.
According to Kurland, this is another example of Quinn catering to the needs of developers. Her plan, Kurland argues, would put middle-income households into homes they could not afford. Instead, Kurland wants to see the half-finished buildings put to a different use, citing the Manhattan Plaza development on 43rd Street, which became a rent-subsidized residence for artists and writers in the 1970s. Kurland wants more affordable housing units overall, especially for families that have been displaced due to "rampant overdevelopment."
Meanwhile, properties built long ago also are creating controversy. Currently, the Landmarks Preservation Commission is considering creating a historic district for a swath of Greenwich Village between Sixth and Seventh avenues. But critics of the plan say landmarking would force homeowners to pay more to maintain their homes and also leave them with a burdensome permit process. According to the Greenwich Village-Chelsea Chamber of Commerce President, Tony Juliano, also the owner of XES nightclub and a member of Community Board 4, "When whole swatches of real estate are put into a historic district, every building is subject to those stringent requirements of approval."
"There is definitely a red-tape problem," said Andrew Berman, executive director of the Greenwich Village Society for Historical Preservation, which proposed the new district. He was quick to point out those neighborhoods such as Park Slope, Jackson Heights and Greenwich Village were given landmark designation and those areas are thriving.
Kurland and Passannante-Derr support increasing the historical designations in District 3. Quinn has reportedly lobbied the Landmarks Preservation Commission to fast track the South Village for the designation.
Preservationists, though, have issues with Quinn. Often, once a building or area is under consideration for landmark status, owners demolish or alter the property before the designation is granted and so circumvent the regulations. Quinn, who controls the council's legislative calendar, did not advance a bill that would stop developers from tearing down old buildings that are under review for historic designation. The bill received a hearing this past June.
A Hospital's Growth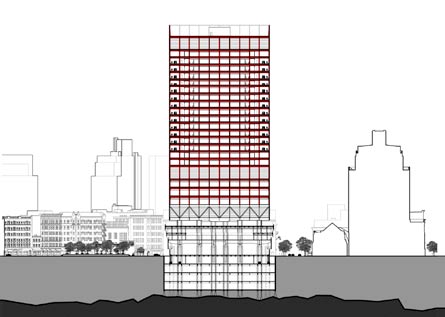 Another development controversy has swirled around the district's St. Vincent's Hospital Manhattan. For years, city officials have mulled over the hospital's need to expand. No other hospital with a level 1-trauma center is as close to Wall Street, Penn Station and Madison Square Garden. According to the hospital's website, St. Vincent's also has the largest HIV treatment center in the state, provides a full range of outpatient services and has over 3,300 employees, making it one of the largest employers in Greenwich Village. Citing financial hardship, the hospital received approval from the city's Landmark Preservation Commission to demolish its historic O'Toole Building in Greenwich Village and replace it with a 20-story residential tower. The hospital believes the deal will bring in much needed revenue.
After initially expressing opposition to the plan, Quinn lent her support to the proposal once the developer, Rudin Management Co., revised its plans.
Kurland says this is another example of Quinn siding with big developers and ignoring outcries from the community and preservationist groups. Kurland said the developer is more concerned with creating luxury condos rather than creating a state of the art medical facility for the next generation of New Yorkers.
Passannante-Derr acknowledges the mission of preservationist organizations and recognizes that the construction will be difficult for the neighborhood. But, in the long run, "a teaching hospital of the highest caliber will benefit everyone," she said in an e-mail.
Mayoral Control of the School System
There are 39 public schools in Quinn's district, and she has supported mayoral control of public education. The fact that Quinn and Bloomberg are close political allies causes more than a few constituents to bristle. However, Quinn maintains her support of the mayor's education plan.
Kurland, a former educator, said that the Bloomberg administration boasts a 60.7 percent high school graduation rate, meaning that about 39 percent of students drop out. "That's a crisis," Kurland said, throwing a French fry down on her plate at the Chelsea Diner.
Passannante-Derr's solution: Schools should be open all year, evening and weekends. "We only have one chance to educate our children," she said.
Both challengers generally agree that the old Community Education Councils provided a larger platform for parents to voice their concerns. The mayor's plan, they contend, has significantly curtailed parental involvement.
Another Four Years
Criticism of Quinn has become this City Council contest's soundtrack -- a tune that is focused much more on the record of the city's second most powerful politician than on her insurgent challengers.
For the most part, City Hall observers expect Quinn will land another four years as district 3's councilmember. But if this contest ends up as more challenging than some expect, her position at the helm of the City Council -- and her political future -- may be affected. If it's bruising, this race will reverberate farther than the streets of district 3. It will end up creating waves at City Hall.
This article was written under a partnership between Gotham Gazette and the Baruch College's Department of Journalism and Writing Professions.
Comments
Comment(s)
The comments section is provided as a free service to our readers. Gotham Gazette's editors reserve the right to delete any comments. Some reasons why comments might get deleted: inappropriate or offensive content, off-topic remarks or spam.
Last Updated (Jun 06, 2012)