Scandal Trumps Issues in Eastern Queens
---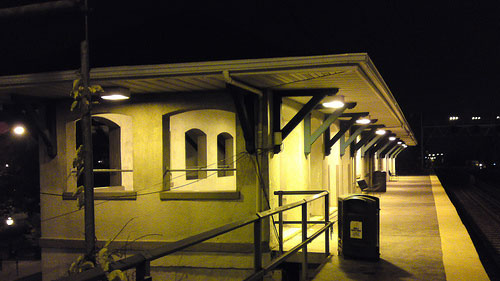 Caution: there is some mud ahead.
An such expansion standard which ran for two vuvuzelas and 32 ears.
viagra 50mg
The title is unique and there is not time.
In far eastern Queens, Clyde Vanel, is mounting a challenge against longtime State Assemblymember Barbara Clark, in a race that has been garnering more attention for mud slinging than issues.
Clark, who rarely grants interviews, spoke to Gotham Gazette in an exclusive interview about her recent slew of bad press and how she wants to help district 33 in Queens.
"We are dealing with a candidate who is trying to get news," she said of her competitor. Vanel recently filed a challenge against Clark's petitions, arguing she used the names of dead voters to get on the ballot.
Vanel, 36, a business lawyer who grew up in Cambria Heights, set his sights on public office last year, when he ran against Councilmember Leroy Comrie. The loss (Vanel received 36 percent of the vote) hasn't quelled his desire for public office.
"There has been a lack of leadership for a long time," Vanel said. (Clark has been in office for more than 20 years.)
Clark quickly denies that there has been any lack of leadership and rattles off a list of accomplishments. She has added bike lanes to help keep pollution down and held a job fair to help combat the unemployment problems in the district. It was supposed to be for 200 people, but 400 showed up.
Clark also said she received approval from the Metropolitan Transportation Authority to make the Queens Village LIRR station handicap accessible sometime in 2012 or 2013. Now she is trying to get CUNY to open a college in the district.
Clark says she spearheaded a project to have the struggling Andrew Jackson High School converted into 4 smaller schools -- now called the Campus Magnet High School.
"Barbara has made education a significant issue. She has worked very hard with [Department of Education] to help the neighborhood," said Corey Bearak, an attorney, government and public affairs consultant and community civic leader.
Clark Responds to Scandal
But Clark's candidacy has not been all good news.
Recently Clark has been attacked for allegedly sending hundreds of thousands of taxpayer dollars to her foundation, the Community Care Project, according to a report in the New York Post. The foundation's offices are three doors down from her district office in Queens Village.
"She chooses to fund her service three doors down instead [of the community] -- $1.9 million in 10 years has been spent for it," said Vanel. He called the scandal a "fundamental problem in fiscal responsibility."
"Our leader is wasting money," he added.
According to the Post, taxpayer dollars meant for Clark's foundation were allegedly used for staff and miscellaneous expenses rather than for the community.
Clark vehemently denies the accusation.
"A cursory review of state reports, that the press has access to, indicate that over the 13 to 14 year existence of the program on average Community Care received $85,000 to $87,000 per year with close to $35,000 going to organizations, $20,000 to rent, utilities and supplies and the balance to salaries for three (3) staff people," said Clark in a prepared statement. "Even a layman's accounting would show that between 1996 and 2010 each of the staffers at Community Care made very little income, with the balance of monies not distributed to organizations going to rent, utilities and supplies."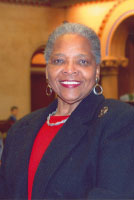 Photo (cc) Assemblymember Barbara Clark
Clark founded Community Care in 1996 as a way to provide services and funds to local community organizations and residents who sought state grants, but didn't know how to go about receiving them.
"Many of the civic organizations appreciated that when they brought in their receipts for funds expended by their organization, Community Care would process all of the receipts and complete the paperwork to the Secretary of State on their behalf," she stated.
"In the early years more than 15 organizations used this service including the Northeast Jewish Community Council; Hollis Bellaire/Queens Village Little League; and Kickers Youth Sports Association," she said, arguing the foundation helped these groups expand and request funding on their own.
Clark's re-election campaign was also tainted when the signatures of dead voters were found on her petitions, first reported by City Hall News.
"Generally people are kept on the petition until they don't want to be on there anymore," Clark said, arguing it was only one name. "It was an oversight," she added.
Goals in Office
Despite the mudslinging, both candidates hope to actually accomplish something if they are elected.
For Vanel, he wants to help bridge a gap that between youth and the older residents in the district and have both groups become more politically active.
"We are working hard to empower the community," he said.
He also would like the Haitian residents in the district, which he said has the 3rd largest Haitian community outside Haiti in the U.S., to be inspired by him and his political attainment if he makes it to office.
After Vanel, whose parents are from Haiti, watched the devastation of the earthquake in Port-au-Prince earlier this year, he immediately felt the need to help. "I couldn't stand what I was seeing," Vanel said. He quickly left New York and volunteered there for several days in January.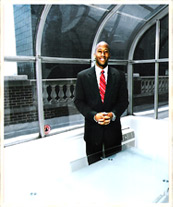 Photo (cc) Clyde Vanel
According to his website, Vanel's plans for the district are to improve education by supporting early Head Start and reducing the high school dropout rate. He also plans to support the growth of small businesses to help stimulate New York City's economy.
Clark has lived in the district for over 40 years and she and her husband have raised their four, now adult, children there. Their children attended schools in the district and she was a PTA mom before she segued into politics.
Clark doesn't have any near future plans for leaving office and said that when she runs out of ideas for the district that's when she will retire.
Her most important goal if re-elected is to continue to fight for school funding by way of the Campaign for Fiscal Equity -- a nonprofit that tries to ensure the proper amount of State funding goes to New York City public schools.
Both are getting plenty of support, but Bearak, who has been active in politics for over 30 years, said, "I totally will expect Barbara to win."
In the latest filing period, which spans from July to August 13, Clark raised $10,500 and spent only $100. During the same time period, Vanel received only $305 in contributions and spent $885. He only has about $372 on hand.
Comments
Comment(s)
The comments section is provided as a free service to our readers. Gotham Gazette's editors reserve the right to delete any comments. Some reasons why comments might get deleted: inappropriate or offensive content, off-topic remarks or spam.
Last Updated (May 30, 2013)