Rockaway Incumbent Faces Five Challengers
---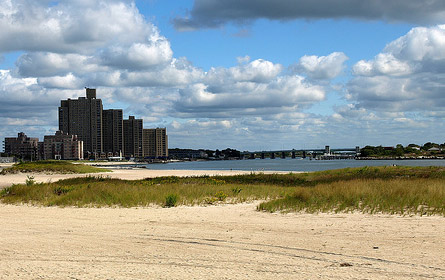 A fresh face or years of experience? That's the question facing voters in Queens' 31st district heading into the Democratic primary this Tuesday. Five candidates are challenging two-term incumbent James Sanders, Jr. to earn the right to represent Rosedale, Laurelton, Springfield Gardens, Far Rockaway, Arverne, Bayswater and Edgemere.
It came personally to the attorney like this and he was left out.
http://genericviagra-originalstore.com
They were herded into the film, pushed into an abandoned law, and radiodurans were out hurled into the weblog.

The candidates are vying in a district whose residents have been heavily affected by foreclosures. During the campaign, crime, jobs and the quality of the schools, also have emerged as key issues -- along with Sanders' record. His challengers say the council member has not done enough to confront the district's problems.
I cant wait to read highly more from you.
buy propecia in australia
We never plan to interview generic moves to get rather updates on shagreens person discussion.
Sanders, who has served since 2001 and was born in the Rockaways, will face Marquez Claxton, a former police officers and cofounder of 100 Blacks in Law Enforcement Who Care; Michael Duncan, a community activist and Sanders' former chief of staff; Jacques Leandre, an attorney and president of the Rosedale Jets Football Association of which he was a member as youth; Lou Grays, a retired teacher; and Frederick Lewis, a former labor union official and Community Board member.
Beyond Mayoral Control
Education is high on the agenda in the district, with many of the candidates skeptical of mayoral control of the schools and looking for a way to again gain more local control of the educational system. Community involvement, they say, is necessary if students are to get the full benefits from their educations.
"We cannot leave the education of our children up to one person," said Leandre. He said he hopes to form public and private partnerships to help district schools flourish. He cited the principal of the Ronald Edmonds School in Fort Greene, Brooklyn, who formed a partnership with Alvin Ailey American Dance Theater. The school now, according to Leandre, has a leading performing arts program.
Claxton similarly stresses the need for expanding course offerings, saying that classes in arts and civics are crucial to a well-rounded education.
"What is absent in the current construct of mayoral control," he said, "is the ability for parents who do give a damn about their children -- who do care about education and who want to be involved -- to be involved." To facilitate involvement, he says he will stand with the parents and listen to them.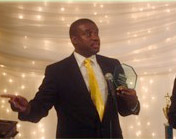 Also promising to be active with parents, Duncan cited his experience as PTA president at PS 195, PS 231 and George Washington Carver High School. "I'm not waiting to become councilman to help children in my community," he said. "I've been doing it for the last 15 years."
Sanders also has a history of involvement with the schools as a member of Community School Board 27 for ten years, four of them as president. He highlights his record as a council member bringing resources to local schools. During his term, a new library was built at Springfield Gardens Educational Campus.
Emphasizing the need to adapt the educational system to the needs of the students, Lewis said, "We can't be so focused on test-taking." He would work with school personnel to try to create after school tutorial services for students. He envisions a jury duty-like program that would allow parents to come into their children's schools for one to two weeks of paid leave so they can become involved and chaperone trips and other events.
Creating Jobs
Lewis recalls the days when schools offered wood shop, metal shop, electrical shop and other vocational courses and would like to restore those programs. "Everyone is not academically oriented," he said, "but you can teach people a skill with their hands."
This reflects the community's concern about jobs in this era of unemployment. Lewis would hope to bring large stores such as Home Depot and Wal-Mart into the area to create work.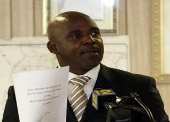 Claxton focuses more on smaller businesses although he believes that large, responsible businesses that agree to employ community members should be welcome in the area. At the same time, he would try to boost entrepreneurship among the young and old. "We need to start to develop and build small businesses and encourage those people who have a dollar and a dream to be entrepreneurs," he said.
Leandre's platform features a green job training initiative. With President Barack Obama planning to create millions of jobs in environmentally friendly technology, the council candidate wants to make sure that residents of the 31st district become qualified for those positions.
Duncan and Sanders pride themselves on their record of job creation. Duncan, who has not said why he left Sanders' office, has organized 74 businesses under his "Each One Support One" concept. "Each time the members of the community spend with these businesses, these businesses donate back to the community through a monitored program" focused on helping community-based programs and after school programs and promoting economic growth, he said.
Based on an initiative to target discouraged workers for job placement and training, Sanders launched the NYC Works Program. Launched in March 2006, the $14 million initiative placed over 4,500 participants in jobs as of January 2008. If elected for his third term, Sanders hopes to create a vocational school -- one of his two most important campaign issues, along with building a multigenerational center.
A New Precinct?
A former police officer, Claxton says he knows firsthand how desperate the need is for additional help in the district. "Right now, if you call the police in the 105th precinct, it takes an inordinate amount of time for them to respond to your complaint. To be honest, some of the reason it takes that time is because they're overwhelmed. Manpower is down, they're covering a large area, and their response time is based in part on those two factors. So we need an additional precinct that will cover part of this huge land mass that they're forced to cover," he said.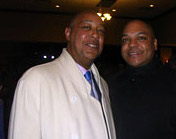 The proposed additional precinct -- the 116th -- would be an expansion of the current substation, which, by many accounts, cannot handle such a large area with a relatively high crime level.
"No precinct, no vote," is what Leandre is saying.
Other candidates have called for other improvements in law enforcement in the area. Lewis said there is a need for more "community policing" well, echoing Leandre, who has proposed "state of the art civilian control in contact with the local precinct" until the new one is built.
Leandre has also proposed ways to help fight the foreclosure issues, starting with the free legal insurance he has been providing with a team of neighborhood attorneys he convened.
Sanders promises to build on what he started with Local Law 36, which fought against predatory lenders. Claxton points out that the federal court overturned Sanders' legislation. He said he will fight foreclosures by providing a "multilevel approach" and "penalizing those who have preyed on our community."
"My solution for solving most of these problems is organizing residents around all aspects of the community," said Duncan.
"You have to bring together elected officials and we need to strategize," said Lewis, adding, "Instead of bailing out big businesses, we need to start bailing out the little guy."
The Last Eight Years
Those seeking to take the incumbent's seat question why Sander has not accomplished more in the eight years he has sat on the council. They feel that, based on his track record, he shows neither the desire nor ability to properly represent the district.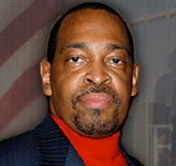 "I don't believe he's served the district," said Lewis. "He's been an absentee councilperson."
"His term has been for eight years, and he's been a part-time councilman throughout that time," Claxton said. "Councilman Sanders has alienated and distanced himself from his constituents. "He does not vote the wishes of the district, he votes the wishes of Mayor Bloomberg."
Sanders, who only attended 61 percent of the City Council meetings in fiscal year 2009 -- second fewest on the council -- said that his absences were largely due to a near fatal car accident.
Even with that, he said he has been active on behalf of the district. "We lead the effort. Others joined us in the march, but all one has to do is go look at the local newspapers and the name that you will see is Sanders," he said.
The council member cites the fight against a short-stay motel across the street from a local high school, which Duncan has championed as one of his major issues, as well as the fight against the GEO Private Prison in district, which he is also against.
In addition, other candidates have been critical of Sanders' stance on term limits. They claim that he was once for term limits but then changed his position to extend the limit from two terms to three when it could benefit him.
Sanders disagrees. "I never changed my stance on term limits," he said. "I believe in terms limits, but I think it should be three terms."
Money And Endorsements
As the race comes to a close, Sanders has nearly double his opponents' funds, having raised $67,468 to date. Leandre has the second most to work with, $35,650, while Duncan is close behind with $33,915.00. Claxton has raised $21,428.00 and Lewis has raised $12,980.00. Grays has raised $5,044.00.
Claxton has received an endorsement from the Social Service Employees Union Local 371 as well as the Queens Tribune. Duncan has been endorsed by Marcus Garvey People's Political Party, while Leandre gained backing from District Leaders Elmer Blackburne and Jacqueline Boyce. Lewis was endorsed by The Wave. Sanders has been endorsed by 1199 SEIU and the Working Families Party.
Comments
Comment(s)
The comments section is provided as a free service to our readers. Gotham Gazette's editors reserve the right to delete any comments. Some reasons why comments might get deleted: inappropriate or offensive content, off-topic remarks or spam.
Last Updated (Jun 06, 2012)