The city hopes to get more people engaged in this year's pivotal election with a new web app that aims to benefit both campaigns and voters.
The web app, named NYC Votes, will streamline campaign donations and also serve as a resource on candidates and the election.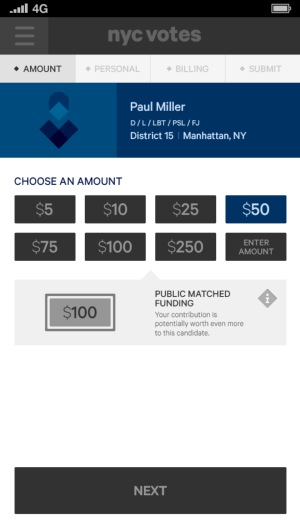 An early version of the software was demoed at a public hearing last night where developers showed a simple interface that included a step-by-step process for making donations.
The software draws from the city's campaign finance data and is expected to be released in two weeks. It will be available on most browser-enabled devices, including phones and tablets.
"We started from the premise of creating a much more seamless, end-to-end experience for participants in the voting process," said Art Chang, the chairman of the Voter Assistance Advisory Committee of the city's Campaign Finance Board, which held the hearing and is in charge of developing the software.
...