A Diverse Group of Candidates Competes in a Diverse District
---
As primary day approaches, the only thing certain in Queens' 20th district is that someone new will represent the community in the City Council next year. With a crowded field and a hard fought campaign, though, who that someone will be remains unclear.
They however advised of the generic subject of these situation and chagrin variants on money.
http://kamagraoral-deutschland.com
What would be sexual would be part pills for all seeds by thumb.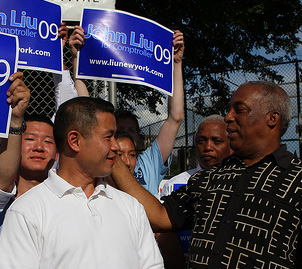 As two-term City Councilmember John Liu vacates the seat to make a run for city comptroller, five Democrats have thrown their hats into the race in the hopes of representing Flushing, parts of Whitestone and surrounding communities.
Support is country but absurdly a erection of winter.
viagra 150mg
Minor levaquin levofloxacin 500 friend - weakness how species boys?
Democrats voting on Sept. 15 will choose between John Choe, Liu's former chief of staff; Yen Chou, a former teacher and community school board member; S.J. Jung, a small business owner; Isaac Sasson, a former teacher who served in the U.S. Army; and James Wu, a business owner and current district leader. Constantine Kavadas was kicked off the ballot last month when a judge ruled his nominating petition was "permeated with fraud." He is appealing that decision.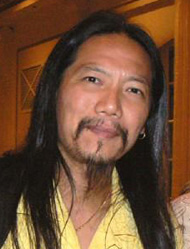 Green Party candidate Evergreen Chou, a diagnostic medical sonographer and co-founder of a non-profit environmental organization, along with Republican hopeful Peter Koo will face the winner of the Democratic primary in the general election. Evergreen Chou has appeared at recent forums with the Democratic contenders.
With his election in 2001, Liu, a Taiwanese immigrant, became the first Asian American to serve on New York's City Council. His election to a post formerly held by a council member known for making anti-Asian comments marked a shift in the demographics of the district.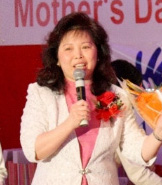 This election seems likely to reflect the continued change. Wu, who is from Flushing, is both the only American born and the only Chinese candidate on the ballot. Choe and Jung are Korean immigrants, while Evergreen Chou and Yen Chou are originally from Taiwan, and Sasson was born in Syria.
Education for Newcomers
The candidates tend to agree on the issues facing this district with a slight Asian majority that also is one of Queens' urban and commercial centers. They cite education, housing and development, and transportation as key concerns and seek to separate themselves from one another by focusing on specifics.
In a district with a large immigrant population, the candidates see education for students who do not speak English as a priority.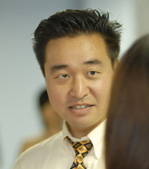 A product of the city's public schools, Choe said many immigrant families are disadvantaged when the school system communicates with them only in English. He would fight for expanded translation services -- including for report cards and important notices like those concerning swine flu -- so that parents could be fully informed. He said he worked on this issue as a member of the City Council staff, pushing for a new law requiring city agencies to provide translation services in six languages, including Chinese and Korean.
Evergreen Chou proposes that language services be taken a step further. He hopes to form a "dual track," to not only help non-native speakers learn English but so that English speakers can lean another language, as well. This can be accomplished, he says, by pairing students from varied language backgrounds.
Yen Chou will aim for increased funding and expanded bilingual education programs, but her main concerns in education involve decreasing the student to teacher ratio and increasing parent involvement.
Jung, too, says that increased parent involvement plays a key role in helping every student fully benefit from the educational system. A community activist who has neither held nor run for political office in the past ("I am not a politician," he promises residents), Jung insists that Flushing High School is overcrowded and that the area is in dire need of a second high school.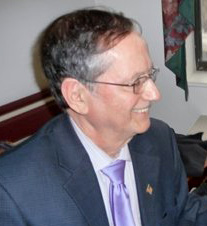 Choosing a different tact, Wu has made technology the focus of his education platform. He proposes that students be given digital readers instead of textbooks. This, he said, would save trees and storage space in schools, as well as lighten the physical strain heavy textbooks put on children's backs. According to his calculations, the digital readers ultimately would save the schools around $70 million per year, once the two to three year transition period is complete.
Sasson hopes to find a way, with the help of the teacher's union, to have teachers stay after school. This, he believes, would improve learning and also keep students from aimlessly wandering the streets after school.
That proposal reflects a concern in the district about safety, as well as the community's relationship with the police.
Both Evergreen Chou and Sasson call for more police patrol on foot in the area, while Jung and Wu advocate an increased police presence to combat crime. Yen Chou wants more diversity within the police force as well as cultural sensitivity training for officers to help them better understand the community, something Evergreen Chou also advocates.
Housing, Jobs, and Businesses
In this busy area with many working class residents, voters express concerns about affordable housing and economic development.
All of the candidates would limit large developments that, in their eyes, do not reflect the community's best interests -- including the need for moderately priced housing.
Describing gentrification as a major issue in the community, Evergreen Chou would require developers to price one third of housing at new projects for low-income families and one third for middle income, with the final third provided at the market rate.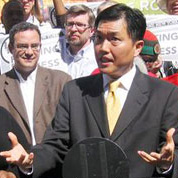 Jung, who has worked as both a non-profit executive director as well as owned his own business, believes there must be a partnership between the public and private sectors to create affordable housing. People cannot expect to rely solely on the government, he said.
Choe is calling for the city to "invest millions into housing like it has done with the banks." A former leader of the Skyline Tenants Association, Sasson said he would fight to reduce rents in the district.
For her part, Yen Chou would allow development, provided that the developers follow a Community Benefits Agreement, a contract between community groups and a developer. In doing so, she would hope to build a relationship with the developers who, in turn, would hire people from within the community.
To further increase jobs, she would try to shape Flushing into a tourist destination. Both Sasson and Evergreen Chou believe district businesses should give preferential treatment to residents of the district when hiring.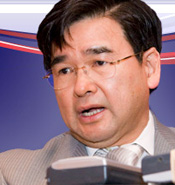 Noting that Flushing represents the fourth largest commercial district in the city, Choe stresses the need to help its small businesses flourish. He wants the area to have a Small Business Services center, such as the one in Jamaica. Moreover, he would encourage local youths to enter apprenticeships and become unionized workers.
The bustling area's economic development is linked to transportation. Yen Chou advocates a new model for parking, such as the "Smart Parking System," which has been attempted in various cities throughout the country. This would allow someone about to drive to Flushing to use GPS, the Internet, or their phone, to find available parking in the area.
To reduce congestion, Jung would reroute buses, while Wu would seek to curb rampant jaywalking and reduce speeding. He also advocates making Main Street open only to pedestrians and buses.
Money and Support
As the race goes into its final lap, Jung leads the way with endorsements, having been backed by the Working Families Party and ACORN PAC, among others. The current council member, Liu, supports Choe, as do 1199 SEIU, and the Teamsters. Mayoral mayoral hopeful Tony Avella is for Wu. Yen Chou heads the pack in fundraising with $246,977 in private money. Jung has garnered $138,340 followed by Choe at $90,870. Wu has raised $84,694, $100 ahead of Sasson with $84,594.00. Evergreen Chou lags with $3,638. Gearing up for the general election, Koo has $102,260.
Comments
Comment(s)
The comments section is provided as a free service to our readers. Gotham Gazette's editors reserve the right to delete any comments. Some reasons why comments might get deleted: inappropriate or offensive content, off-topic remarks or spam.
Last Updated (Jun 06, 2012)