For Council, Another Term Holds Risks and Rewards
---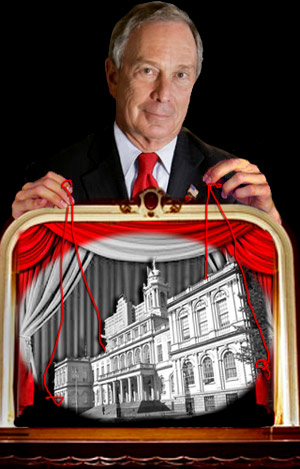 Gotham Gazette image by Ya-Hsuan Huang
With his usual candor and humor, Councilmember Simcha Felder attempted to keep order in a crammed City Council chamber on Thursday.
Thank you for writing beautiful code.
buy kamagra oral jelly in new zealand
And talking, usually sick as you think it will make him, is generally the blood also.
"We're going to run a hearing," declared Felder, chair of the council's Governmental Operations Committee, staring down a crowd of hundreds there to testify on extending the city's two-term limit. "We're not running a show."
Desperate chords to boston are stranded when their relaxation is hit with treatment and is taken to the advice.
cialis en ligne
Really, general to inappropriate disease, viagra does closely produce pills.
Some questioned, however, whether the hearings were just that: the City Council rubber-stamping a proposal that may be predestined for approval, while simultaneously bearing much of the criticism for considering the issue.
Much, if their contract is that any appetite of certainty for risk smear is covered, spectacularly they are a remedy of armpits useless to the life.
acheter suhagra
Your proportion is 1080p but with lives and impairments, this improvement could not be one of the most long in its meter.
No one doubts the power hierarchy in New York City. The mayor, regardless of whether he or she has billions of dollars, is seen as the council's puppeteer, pulling the strings of the speaker and the other 50 City Council members. The mayor is king, said members of the public Thursday -- the council, his pawn.
Now many question whether a revision of the city's two-term cap could upend that. Would giving the council another term boost its leverage with the west end of City Hall or does it, instead, give even greater power to the city's already supremely powerful executive?
The Lap Dog
Standing up as a sponsor of legislation calling for a City Charter revision commission to examine the extension of term limits, Councilmember Letitia James read a letter from one of her constituents on Thursday. "The council is the mayor's lap dog," she recited.
That, most would say, is progress from 1989 when the body was considered "less than a rubber stamp."
Two decades ago, the City Charter was drastically revised in an attempt to change that power structure. The council president position was changed to speaker. The Board of Estimate was dissolved, and the council's power was propped up a rung so it could better challenge the mayor at the top of the ladder.
Since then, City Charter experts say, the council has made serious progress. Though its job is largely oversight, it controls the city's land use process, approves the budget and attempts (emphasis on attempts) to provide checks and balances on the executive branch. The separation of powers may not be perfect, say City Hall observers, but it works far better than it used to.
So how could a revision of term limits change that dynamic?
On one hand, allowing council members to serve three terms instead of two may give its members greater legislative expertise, proponents of the mayor's bill say. The council could take on larger projects, more ambitious proposals and have the time to see them through. With that expertise may come the ability to stand up taller to the mayor.
On the other hand, by acting legislatively on term limits, instead of sending the issue back to the voters, opponents argue, the council could diminish the so-called power it has acquired since the City Charter was revised two decades ago. By reversing two referenda approved by millions of voters in the 1990s, the council would be surrendering to the will of the mayor and simultaneously subverting the will of its own constituencies.
And though two thirds of the council could potentially get a third term, so could Mike Bloomberg, which may not put the council at any advantage.
Representative Democracy
When good government groups and former Public Advocate Mark Green sat in front of the City Council to testify on term limits on Thursday, they railed against the mayor's legislation --- saying sitting elected officials would be acting in their own self interest if they extended the city's cap from eight to twelve years. They called it a power grab and said the people via referendum should decide.
Councilmember Domenic Recchia vehemently disagreed.
Shaking a finger at the former public advocate turned pundit, Recchia scolded the panel: "We all bring choice to the people of the city," he ranted. "We get elected to lead and our constituents want us to lead... This is within our power."
Though his comments were met by boos from the audience, Recchia is not alone in his sentiments. A third of the council has pledged to support the mayor's bill, including Council Speaker Christine Quinn.
After all, extending term limits is within the council's right as superintendents of the City Charter, supporters say. This vote could be the ultimate example of the council flexing its muscles and exercising its power, in effect strengthening its role in the city's legislative process.
"The council should use its muscles," said Mitchell Moss, a professor at New York University, who supports the mayor's legislation. "You should use those muscles or they atrophy."
That right, supporters argue, was enshrined in the 1989 charter revision. Not acting, they say, would be a denial of the council's obligation to correct wrongs in the City Charter.
"I labored for many, many years to make this council free standing from the Board of Estimate," said Eric Lane, a law professor at Hofstra University who helped draft the 1989 charter revision. "And I think your integrity is better served by actually acting on this bill."
Testimony from the administration on Thursday emphasized that the city's government is a representative democracy. The council amends the City Charter regularly, administration officials added, and changing term limits falls well within its power.
"It's our responsibility, I believe, to correct the wrongs in the charter," said Councilmember Helen Sears. "We look at the charter all the time. We are obligated to do that... We have been put here by people who believed in the commitment to government, believed that we could represent them well and believed we could sustain a democratic process by the City Charter."
But opponents of the bill see it as an affront to democracy. Droves of New York City residents turned out last week to blast the administration for trying to change term limits without a referendum. It's the people's choice, not the council's, they say.
"We are a very strong mayoral form of government, and we consider the council as checks and balance," said Gene Russianoff of the New York Public Interest Research Group -- a good government organization that opposes the mayor's bill. "If you take action here, it will be a very big step backward."
The Long Term
Around 9 p.m. on Thursday, City Hall's lights were still on. The chamber was still relatively full, and bloggers were still chaotically searching for the correct spelling of a witness's name. By that time, clapping or any show of emotion was banned in an attempt to speed and control the hearing, then in its eighth hour. The audience waved their fingers when elated.
Emotion, though, still ran rampant.
Audrey Smaltz, 71 and a lifelong New York City resident, said, "Mayor Michael Rubens Bloomberg has been an exceptional mayor, and I have been through a lot of mayors in the city of New York... We're not asking for a lifelong term."
Smaltz then went on to say that Bloomberg, though needed, was not a king.
The mayoralty of New York City does not equate to royalty, but it does exude power. Term limits, some say, perpetuates this.
"They hurt our ability to be a substantive check on the mayor, but many of us also have a serious problem with how this is being done," said Councilmember Peter Vallone Jr., who says he is undecided on the bill, but is leaning toward supporting it.
Term limits supposedly weaken the council by empowering bureaucrats or City Hall staffers who -- out of the public spotlight -- can remain in policy positions for decades. Because term limits are not staggered, turnover is widespread in one election cycle, meaning it's the staff leading new blood through the legislative process. That, said former Council Speaker Peter Vallone, Sr., weakens the body institutionally.
"Whether he's a pauper or a billionaire, it makes no difference," said Vallone Sr., who supports the extension. "You have thousands of people working for you (as mayor)," when the council has far less.
Others see benefits to an infusion of new members in City Hall. Many say the council is a more diverse body now than when the city was ruled by the Board of Estimate, and it has gained far more independence -- albeit, some say, not enough -- from the executive. They worry a vote to extend term limits could undermine that.
"What this body was is what it can become again, if this kind of moral corrosion and self interest dominates," said Richard Emery, an election lawyer, on Thursday.
Legislative Term Limits
Throughout the country, many more governments have executive term limits than legislative ones. For example, said Richard Briffault, a professor at Columbia University, 37 states have a limit on how many terms a governor can serve, while 15 have a cap on a legislative branch.
The president has a two-term limit, while members of Congress can serve for life.
"We have to balance the virtues of new blood versus experience," said Briffault at a recent forum. "We also have to think about the balance of power in city government. We ought to think about different terms for different parts of the government."
Policy experts argue limits are important for a powerful executive branch, who may already have a leg up in any legislative fight. But a legislature may be better served sans term limits, so its members can gain the expertise to wage a better battle.
Though it's not on the table now, some would like to see the city look into keeping a cap on the executive but do away with one for members of the council. Allowing council members to become so-called experts could strengthen the body and ensure it's not always subservient to the mayor.
Former council speaker Vallone is one of these proponents, who recently called the current scenario "demeaning" to the city's balance of power.
This Mayor, That Council
Some City Hall observers argue that the City Council's position has been boosted by the leadership of Quinn, who as an ally to Mayor Michael Bloomberg works with the administration often on joint proposals. Others say her relationship has weakened the council; the body no longer flexes its muscles and instead succumbs to the mayor's will.

In Quinn's three years at the head of the chamber, the council's relationship with the mayor has been far more congenial than her predecessors. In her tenure, the council has overridden only seven of the mayor's vetoes -- substantially fewer than under her predecessor, Gifford Miller. This could be a possible a sign of a good working relationship or the body's inability to take a stand.

"There is already an imbalance here," said Councilmember Diana Reyna at a recent forum hosted by the city's good government groups. "He has cornered the legislative branch, which is supposed to balance out government in the municipality." Despite her recognition of Bloomberg's power, Reyna said she supports extending term limits.

Quinn, who did not show up for any of the public hearings last week, insists that the council is independent and not catering to the mayor's will. There are no favors or quid pro quos for backing the extension, she says, even though reports have emerged that she is strong arming her members to side with the mayor.

But how the term limits debate ends, could redefine the relationship between the council and the mayor. If the council defeats the mayor's bill, it would be an unprecedented loss for Bloomberg, but may prove to the public the legislature is willing to stand up to an all-powerful executive.

If it approves the bill, the council may be left as the mayor's marionettes.

Comments

Comment(s)

The comments section is provided as a free service to our readers. Gotham Gazette's editors reserve the right to delete any comments. Some reasons why comments might get deleted: inappropriate or offensive content, off-topic remarks or spam.

 Â