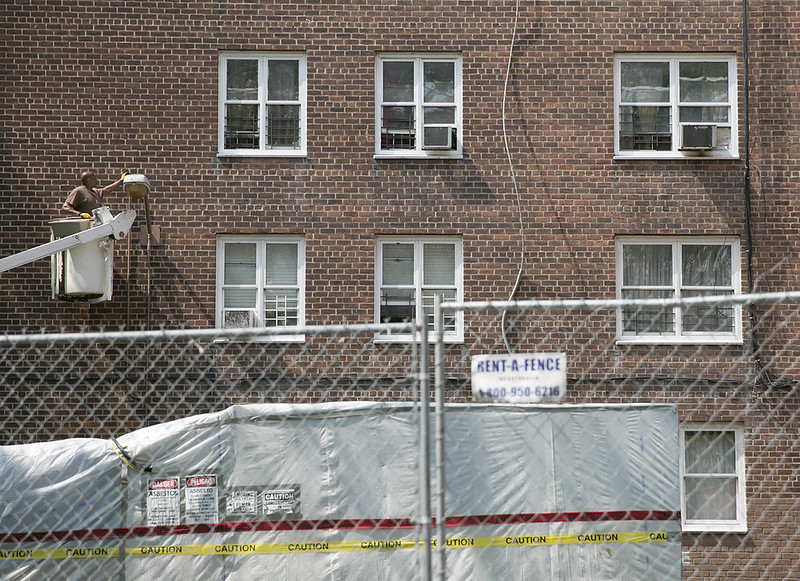 Housing (photo: William Alatriste/City Council)
---
Reversing the many factors contributing to New York's long-standing housing emergency will not be easy, but it is possible. In fact, the path toward a more equitable and affordable city is already emerging.
In the proposed Gowanus rezoning, we can see the future right in front of us. The proposal is a model example of the sort of planning that, if replicated, will result in the city we aspire to create – one that overcomes rising housing costs and confronts our legacy of redlining and segregation.
To be clear, rezoning is just one piece of a complex puzzle of initiatives that must be implemented together to achieve our goal. These pieces are laid out in the new United for Housing report, which is the product of a coalition comprised of more than 80 experts with backgrounds in housing policy, community organizing, tenant advocacy, and more.
Gowanus and the surrounding community board are predominantly white, and wealthy. Its proposed rezoning is particularly notable because communities of color have disproportionately been the sites of new affordable housing construction. This practice both reinforces existing residential patterns of segregation and keeps expensive neighborhoods like Gowanus out of reach for too many New Yorkers.
The proposed rezoning would start the process of tearing down those barriers. It would create roughly 3,000 new affordable homes in a neighborhood with a median household income of nearly $120,000.
These units would rent below the neighborhood average, unlocking Gowanus for working-class New Yorkers with potentially transformative effects for future generations. For example, research shows that children who move from a low- to high-opportunity neighborhood have a better chance to "reduce the intergenerational persistence of poverty."
It will also improve the lives of countless families already living in the area if it is accompanied by a capital commitment to make improvements in adjacent New York City Housing Authority (NYCHA) public housing properties, overdue for much-needed repairs. This, too, is a blueprint for change. For too long, NYCHA has been siloed from the general housing conversation, and must be brought in from the cold to be part of a broad-based solution.
Finally, the rezoning would help create an environmentally-friendly Gowanus that will complement the canal clean-up that is underway, develop sustainable buildings with green roofs, remediate brownfields, and create a publicly-accessible esplanade. In other words, the rezoning provides a boost to the entire community.
This holistic approach does not come easily. It is the product of years of work by community activists, local elected leaders like Council Members Brad Lander and Steve Levin, and the city government itself to create an inclusive rezoning responsive to the needs of the community itself.
The importance and potential of the Gowanus rezoning to serve as a catalyst for change should not be lost on any New Yorker. While there are still the usual not-in-my-backyard (NIMBY) objections to new development, in this case encased in unsubstantiated environmental concerns, the final proposal is proof that smart, coordinated, development is not just a pipe dream. It is more than possible: it is already happening.
If enacted, the Gowanus rezoning will improve social mobility and benefit new and long-time neighborhood residents alike, especially once investments in local NYCHA developments are included. And, in the process, it can serve as a template for the next decade of housing policy in New York.
***
Rachel Fee is the Executive Director of the New York Housing Conference and an author of the United for Housing: From the Ground Up report. On Twitter @RachelFeeNYHC & @theNYHC.
***
Have an op-ed idea or submission for Gotham Gazette? Email This email address is being protected from spambots. You need JavaScript enabled to view it.