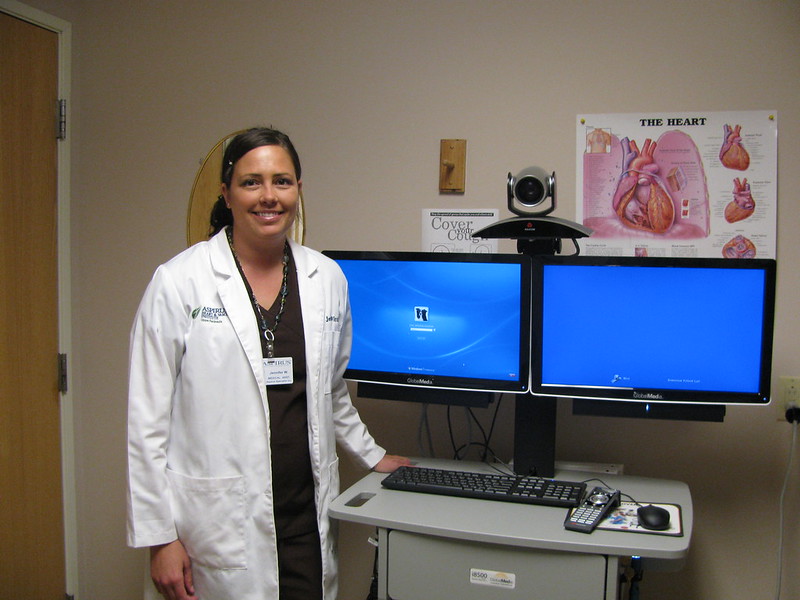 Telehealth is expanding, and should (photo: USDA)
---
In January 2020, it was announced that Tony Hannigan, Founder and CEO of the Center for Urban Community Services (CUCS) would be retiring in July. I was about to start my transition to become the new President and CEO. But one short month later, our Chief Medical Officer alerted us to an emerging public health crisis in Wuhan, China and those plans were put on hold. By the end of February, we knew we were standing on the cusp of a public health tsunami.
Addressing public health situations are not uncommon at CUCS. As the largest provider of community psychiatry for homeless and formerly homeless individuals in New York City and the only provider of medical care on the streets of Brooklyn, Queens, and Manhattan for individuals experiencing street homelessness, we've seen a lot. We knew that the poverty, structural inequities, and homelessness that affect our clients take a significant toll on their physical and mental health, so COVID-19 could be especially hard on them.
While most New Yorkers sheltered inside their homes beginning last March, individuals experiencing street homelessness had a dramatically different experience. Almost all of the places they could shelter during the day such as libraries, restaurants, and public spaces were closed. With the subway system shutting down nightly, a harsh light was shone on the need to provide more safe spaces for people to come inside for shelter and receive the medical and mental healthcare they need.
Many people living in shelters left them for the streets because they were afraid of catching the virus from other people sleeping in the same room with them. Other shelter users remained, saw people getting sick, and wondered when they would and how they would handle it. Despite some public outcry, when the city began to move congregate shelter residents into hotels we knew this would save lives.
New York City's mental health system often does not function well enough for homeless individuals, and COVID-19 threatened to fragment that even more.
The pandemic forced us to shift much of our psychiatric care to telehealth platforms to ensure that our work with homeless and formerly homeless New Yorkers would continue and be safe to deliver. We were only able to do this because the government agencies that fund and regulate our work acted quickly and gave us the freedom to do it. Through this experience we have come to appreciate the value of telehealth as a way to reach more people, in more places, in an even more flexible manner. Virtual visits helped us maintain a continuity of care for our patients during the pandemic while keeping them and our staff safe and healthy. In fact, through our new hybrid system of telehealth and in-person visits, we provided 11% more psychiatric visits to homeless and formerly homeless individuals during the pandemic than we did last year.
Now, a year after New York City shut down and our vaccination efforts are gaining momentum, we must realize we are facing a mental health tsunami. Because of this and the proven effectiveness of telehealth services, city and state officials should make permanent the regulations that enable us to deliver psychiatric care in this way.
As we begin to move toward a post-pandemic era, the spirit of collaboration that was strengthened during the pandemic should be continued to enable us to develop more robust mental health services for homeless and formerly homeless individuals on the streets and throughout New York City's homeless services system.
***
Joe DeGenova is President and Chief Executive Officer of the Center for Urban Community Services (CUCS), where he previously served in a variety of leadership roles, most recently as Associate Executive Director where supervised senior staff overseeing the agency's programs and services. On Twitter @DeGenovaNYC & @CUCSnyc.
***
Have an op-ed idea or submission for Gotham Gazette? Email This email address is being protected from spambots. You need JavaScript enabled to view it.