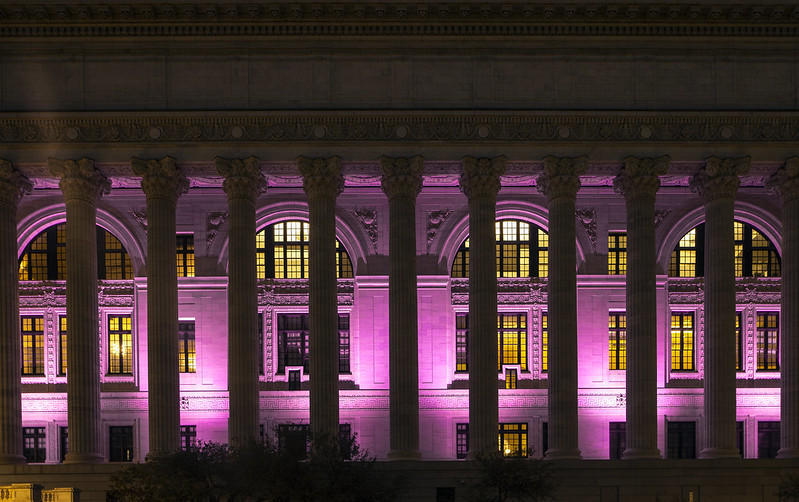 (photo: Mike Groll/Office of Governor Andrew M. Cuomo)
---
Around the world those who share my faith are celebrating Easter, the essence of which is finding new life and moving past that which could have destroyed us.
That is the core tenet of our faith and, because of this credo, we are called to both celebrate second chances and participate in the triumphs over daily oppressions.
Yet unfortunately, we make renewal and redemption nearly impossible for far too many of our neighbors. Take the 2.3 million New Yorkers who have a conviction history. Under our current system, they are punished long after completion of their sentences and endure a lifetime of difficulty in finding jobs, accessing housing, getting into educational programs, and obtaining countless other opportunities.
This is a system that is designed to make people fail, but we finally have a chance to write a new story together. That starts with passing Clean Slate legislation in Albany this year, which would put an end to this perpetual punishment by automatically expunging New Yorkers' conviction histories after a period of time.
This is a fight that is rooted in human dignity and fairness. When people return home from jail or prison, they find themselves facing a second sentence. Employers, schools and landlords often want nothing to do with someone who has a conviction history. They will quickly toss an application or resume aside and assume the worst, leaving a supposedly free person chained to the past.
Where is the fairness or justice in this? We are not providing our friends and family a chance at renewal, but instead a lifetime of blocked opportunities. This sets off a predictable cycle that can lead to poverty and homelessness, often putting people right back in jail or prison.
Nobody should be permanently judged by their worst moments — and certainly not when those moments are often the result of over-policing and excessive prosecution. We know that the criminal legal system is deeply unequal and disproportionately criminalizes people of color. Repairing the damage of an unjust system begins with erasing the collateral consequences of having a criminal record.
Rather than pushing away our community members with conviction histories, we should be embracing them when they return home. The emotional, social and economic toll of incarceration is enormous, and it can take years for someone returning home to get back on their feet.
But we all benefit when folks can get back on their feet. It means stronger communities, a broader applicant pool for employers, greater economic growth for our state, and increased community safety for all.
This can only be accomplished by eliminating the stigma and collateral damage of conviction records, which is where Clean Slate comes in.
Currently, the onus is on individuals to participate in a complicated and protracted application-based process if they want to clear their records. As a result, very few New Yorkers are able to actually complete this process, particularly if they do not have legal representation. The Clean Slate legislation in Albany would ensure everyone is given this life-changing relief, irrespective of their ability to navigate the application process or afford a lawyer. Under Clean Slate, an individual's conviction would be automatically sealed, and later expunged, after completion of their sentence.
Though we often preach redemption, it is not reflected in our laws. For far too long, we have failed our friends, family members and neighbors who have struggled after returning home from incarceration.
But we have the power to address this injustice. The moral imperative to do so is clear and pressing.
We can write a story where everyone can secure employment, steady income, stable homes, and other vital opportunities. We can write that story together by supporting the Clean Slate campaign.
In the spirit of this season of resurrection, let's fight for the freedom to find new life on the other side.
***
Rev. Kevin VanHook is the Minister of Justice, Advocacy, and Change at Riverside Church. On Twitter @RiversideNYC.
***
Have an op-ed idea or submission for Gotham Gazette? Email This email address is being protected from spambots. You need JavaScript enabled to view it.