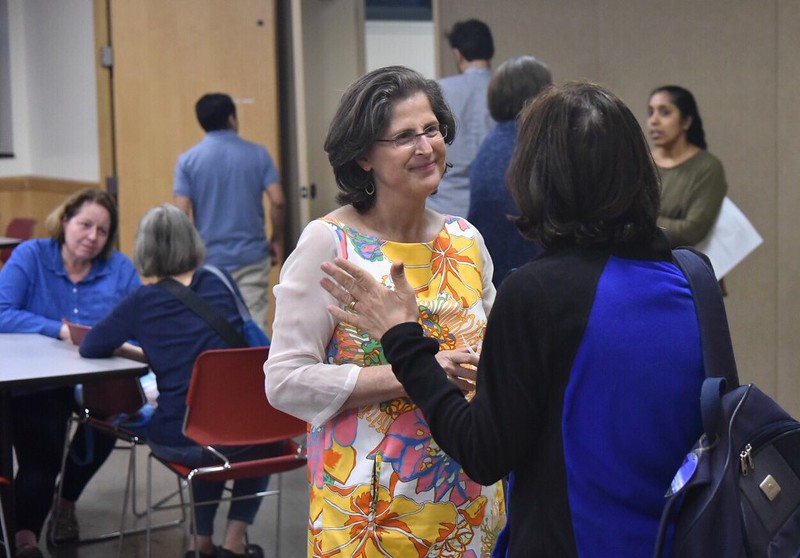 Council Member Helen Rosenthal, the author (photo: John McCarten/City Council)
---
A few years ago, a staff member in my office who owed over $40,000 in student loans came to the realization that she might qualify for eventual loan forgiveness because she worked in local government. Neither her employer, the City Council, or her lender had informed her that working in public service made her eligible for debt relief.
My staff person is just one of the estimated 1 million New Yorkers who owe student loans. Student loan debt in the United States has reached surreal levels. Borrowers across the country now collectively owe an estimated $1.57 trillion, and this debt is a key reason why so many Americans cannot achieve financial stability.
To add insult to injury, millions of American workers are actually eligible for student debt relief but have not received it. According to the Consumer Financial Protection Bureau, up to a quarter of the U.S. workforce is in public service (employed by the government or a non-profit organization) and may be eligible for existing student loan debt forgiveness programs.
There are a number of reasons why Americans working in public service are not able to successfully obtain student loan forgiveness. Much of it has to do with how the forgiveness programs are structured. But another central reason is lack of awareness. This can and must be addressed immediately.
This week the New York City Council is voting on my legislation that will ensure that all city government employees are automatically informed they may be eligible for public service loan forgiveness -- under either a federal or state program.
My legislation also requires the city's Office of Labor Policy & Standards (OLPS) to conduct an outreach and education campaign about student loan forgiveness within New York City's massive non-profit sector. Non-profit employers will be strongly encouraged to share this information with the more than 600,000 workers who are an essential part of our social safety net.
My bill is a simple step forward to close an information gap, but the impact could be quite far-reaching. The legislation will help to ensure that every one of the city government's 330,000 employees (along with over half-a-million non-profit employees) knows they may be able to eventually cancel their student debt. That awareness will encourage more of them to pursue this option and not delay action.
The timing of this bill is critical. President Biden is taking steps now to make the federal public service loan forgiveness program much more accessible to Americans working in government or non-profits. The Biden Administration is simplifying the loan forgiveness process, and retroactively relaxing particular rules and requirements. For example, only certain types of student loans have previously qualified for eventual forgiveness. The federal Department of Education is expanding the types of loans that qualify -- and making that expansion retroactive.
The changes could assist roughly 550,000 borrowers, including my staff member. Over the course of several years she made thousands of dollars of payments on her student loans. Forgiveness is supposed to be achieved after 10 years of consistent payments. Because she did not understand which loans qualify for forgiveness, her years of past payment will not help her -- but now that may change. Public awareness about loan forgiveness has never been more important.
We all know that student loan debt is essentially crushing millions of Americans. The debt that so many Americans, New Yorkers included, are carrying prohibits them from building long-term careers in public service, because their salaries simply cannot sustain the loan payments. We need our best and brightest working in service of our city. In order to recruit and keep them, alerting them of available financial relief is the least we can do.
To be clear, I support the growing movement across our country to cancel a large portion of student loan debt entirely. My legislation is a step toward ensuring that all those who have devoted their lives to serving others can build a brighter financial future.
***
City Council Member Helen Rosenthal represents parts of Manhattan. On Twitter @HelenRosenthal.
***
Have an op-ed idea or submission for Gotham Gazette? Email This email address is being protected from spambots. You need JavaScript enabled to view it.