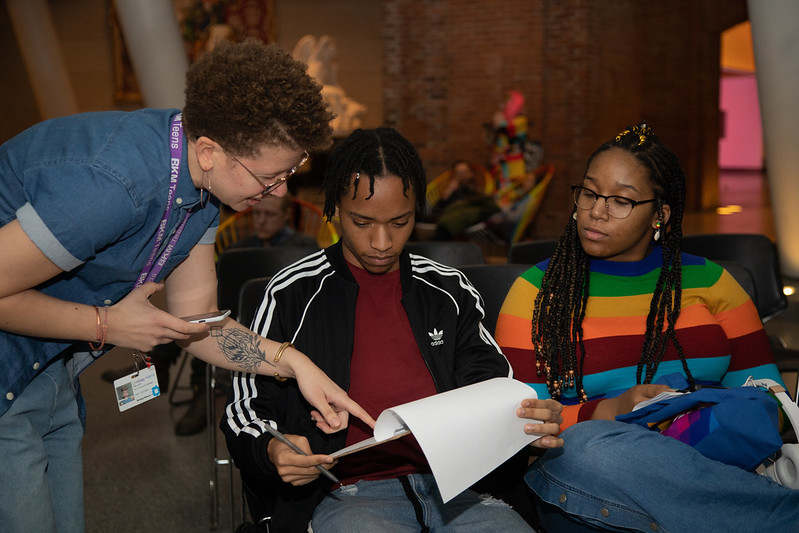 Taking stock of history and policy (photo: Paige Polk/Mayoral Photography Office)
---
In the period following the Civil War, slavery had ended, but the horrors of racial violence persisted. The Ku Klux Klan terrorized newly-emancipated Black Americans with lynching, mob violence, and other vile forms of intimidation and brutality. In response, Congress passed the Civil Rights Act of 1871—also known as the Ku Klux Klan Act—which gave Black Americans the right to file a lawsuit against government officials who engaged in acts of racial assault or who refused to protect them from groups such as the Klan. 
But nearly a century later, the Supreme Court set an unjust legal precedent that rolled back these hard-won rights. 
In 1967, the Court modified the original act by introducing the doctrine of qualified immunity in the case of Pierson v. Ray, where it was decided that government officials accused of committing constitutional violations are entitled to claim qualified immunity as a defense if they acted "with probable cause in making an arrest under a statute that they believed to be valid."
And who were the officials at the center of this case, the ones who acted in a way they "believed to be valid?" Police who arrested a group of Freedom Riders protesting racial injustice in segregated Mississippi. 
Over the decades, qualified immunity has swelled into a nearly impenetrable legal shield that prevents abusive government officials from facing the consequences for their brutal transgressions. It's now 2022, and victims of state violence continue to be disproportionately people of color. For example, a study conducted by Rutgers University's School of Criminal Justice reveals that African-Americans are 2.5 times more likely to be killed by police than white people. 
The long line of governmental abuse of Black people in this country did not begin with qualified immunity. But this harmful doctrine, a relic of the Jim Crow era, certainly enables it. To create a more just future for all New Yorkers, we must end qualified immunity today.
The good news is, New York can. 
Our state legislators in Albany can fix the Supreme Court's tremendous misstep by passing a bold public safety measure, bill S1991/A4331, that will enable New Yorkers whose constitutional rights have been violated to sue those rogue officials in state court, where the defense of qualified immunity would be prohibited. 
Not only is ending qualified immunity the right thing to do, it's also the popular thing to do: a recent poll revealed that an outright majority of New Yorkers, 58%, favor repealing the doctrine for public officials. State residents from Western New York to Long Island are sending a message that they want policymakers to protect our civil rights and make New York safe for everyone. 
It's important to note that ending qualified immunity is not meant to "punish" cops.
This bill doesn't zero in on police officers. Rather, the objective here is to give voice to the victims of state violence, to provide a clear pathway to justice for New Yokers whose civil rights have been trampled on by any bad governmental official, not simply law enforcement. 
As it stands, the legal system breeds impunity. This has got to stop. We must change the system in order to protect our communities from governmental abuse. As we reflect upon the past, we also renew our commitment to creating a more equitable future. Ending qualified immunity will make New York safe for everyone.  
***
Derek Perkinson is the New York State field director and crisis director for the National Action Network, a leading civil rights organization founded in 1991 by the Rev. Al Sharpton. On Twitter @NationalAction.
***
Have an op-ed idea or submission for Gotham Gazette? Email This email address is being protected from spambots. You need JavaScript enabled to view it.