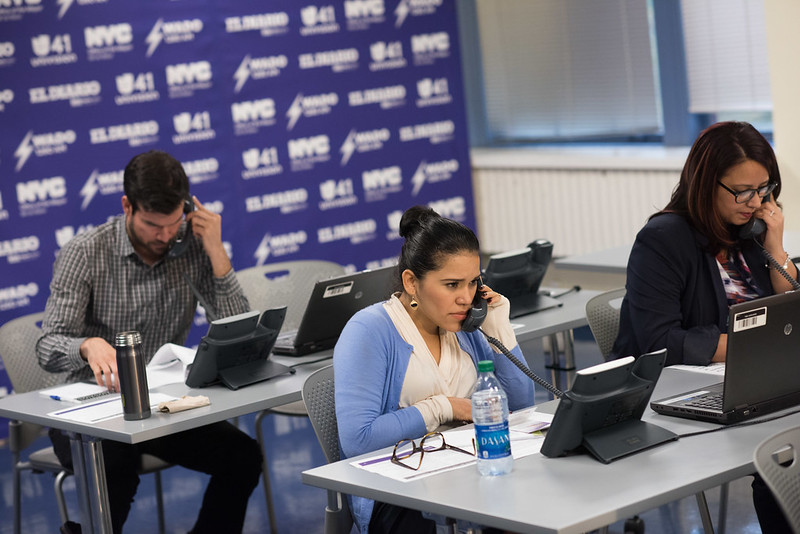 Answering the call (credit: Michael Appleton/Mayoral Photography Office)
---
If you ask most Americans to describe what comes to mind when you say the word "concussion," they will likely describe a staggering football player being helped off the field. This is understandable, as football is fully enmeshed in our culture. When Miami Dolphins quarterback Tua Tagovailoa suffered a vicious head injury a few weeks ago, for example, the debate around his handling was a major media storyline. And, in recent years, concussion awareness in youth football is now standard.
That is good news: concussions and traumatic brain injuries (TBI) are serious medical conditions that can dramatically alter the trajectory of a person's life. But we cannot solely focus on football players or even just men if we want to mitigate their impact and treat those afflicted. Instead, we need to broaden our horizons and recognize that TBIs are also dangerously linked to domestic violence.
The limited data we have paints a distressing picture. Annually, an estimated 10 million adults in the United States experience domestic violence and/or intimate partner violence, and 74% of domestic violence events involve injuries to the head or neck. 
This suggests that the 1.5 million Americans each year who survive a traumatic brain injury, and the 230,000 hospitalized, is likely a serious undercount because domestic violence survivors are rarely assessed for concussions in interactions with law enforcement, medical care, mental health systems, or even victims' services. In other words, there is a barely-noticed and highly-understudied public health epidemic primarily afflicting some of our most vulnerable neighbors.
There are several negative impacts stemming from the lack of awareness, data, and medical literature on this link. 
First, and most importantly, survivors are simply not getting the care that they desperately need in the short term, extending their suffering. And the undiagnosed and untreated negative impacts of a concussion – including light sensitivity, foggy memory, and constant headaches – can impact future employability, credibility in the eyes of law enforcement, and even influence survivors' self-worth.
This lack of resources can also perpetuate a vicious cycle of poverty. After all, domestic violence is a leading cause of homelessness for women and their children, and 41% of families entering the New York shelter system do so because of abuse. Many do not even know they may have a concussion or that they are suffering from long-term medical effects because they are focused on escaping the clutches of their abuser.
In other words, TBIs remain a major blind spot for America's most vulnerable – and it is complicating the road to justice, recovery, and equality in New York and across the nation.
That is why our organizations, Volunteers of America-Greater New York (VOA-GNY) and Safe Living Space, partnered to create an innovative, first-of-its-kind TBI screening program at all seven VOA-GNY domestic violence shelters here in New York City.
When survivors and their families enter a VOA-GNY emergency domestic violence shelter, they will now be offered concussion screenings developed in partnership with the medical experts at Safe Living Space. Those in need of care will be connected to the Concussion Program at Northwell Health, where they will receive medical care.
In the short-term, this data will assure that all domestic violence survivors entering VOA-GNY residences have access to a full suite of TBI services and evaluations. It will also help to fill a glaring gap in medical literature around the link between DV and TBI as we build on these findings to create a formal study. 
Of course, this work alone will not solve the many challenges facing survivors. Far from it. To do that, the many institutions working with survivors will need to account for the impact of concussions on the community and build a new infrastructure accordingly.
The good news is that we've done this with football and other sports – and now the time has finally come to extend that knowledge out into broader society and ensure that nobody is left behind to suffer in silence.
***
Myung Lee is the President and CEO of Volunteers of America-Greater New York, an anti-poverty organization working to end homelessness in the New York area by 2050. Dr. Edie Zusman is the CEO of Safe Living Space, a group of medical practitioners working to raise awareness of TBI. On Twitter @VOAgny & @SLS_MediaTeam.
***
Have an op-ed idea or submission for Gotham Gazette? Email This email address is being protected from spambots. You need JavaScript enabled to view it.