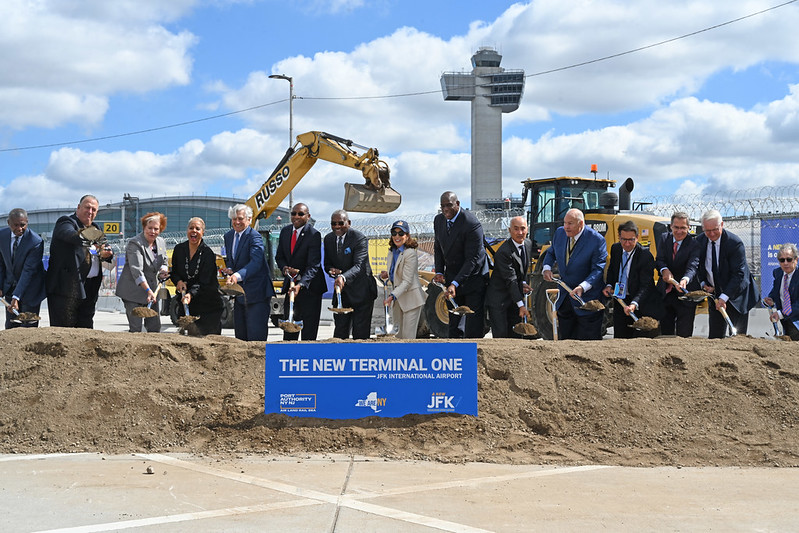 Economic development with a focus on MWBEs (photo: Kevin P. Coughlin/Governor's Office)
---
As Governor Hochul and lawmakers in Albany work toward a new state budget, meaningful conversations are occurring on a wide range of critical issues from housing to workforce development to sustainability to health care and more. New York has long been at the forefront of advancing consequential progressive policies in these and other areas. But given the current political dynamic and the historic diversity of our state government, we have a tremendous opportunity to leverage this important process to address long-standing inequities that have persisted across New York. 
Take housing, for example. We know that New York is in a housing crisis. Governor Hochul has proposed an ambitious plan to create 800,000 new homes across the state over ten years. While some suburban lawmakers have pushed back on the Governor's Housing Compact, falsely claiming it will be the end of single-family homes, the plan must move forward.
But it also has to go further.
Homeownership has been a critical driver of generational wealth, but that door was closed to Black, Latino, and Asian New Yorkers historically. To help close the racial wealth gap, the state must restore funding for the Homeownership Protection Program (HOPP) and introduce other mechanisms to grow and protect homeownership, particularly among New Yorkers of color. 
We also can't forget about our existing affordable housing stock. That means replacing the expired J-51 program with a viable alternative that will facilitate the preservation of and needed capital improvements to affordable rental homes. 
When it comes to our fragile economic recovery, small businesses – especially minority- and women-owned businesses (MWBEs) – continue to lag behind. New York State has the ability and responsibility to make it easier for minority- and women-owned business enterprises to do business, including by enacting the Governor's proposal to increase the discretionary purchase threshold for MWBEs to $1.5 million from its current levels of $1 million in New York City and $500,000 across the rest of the state. 
Finally, we have seen how low-income New Yorkers and New Yorkers of color continue to be worse-off than their neighbors when it comes to the quality of the air and water in their communities, and when it comes to health outcomes.
In recent months, New York State Homes and Community Renewal announced the Climate Friendly Homes Fund (CFHF), which will invest $250 million to electrify at least 10,000 units of multifamily housing in economically disadvantaged communities. This is a historic step, and one New York should expand upon. For the sake of future generations of New Yorkers, it is imperative the state identify and implement other promising opportunities to make our communities more sustainable. 
This month is vitally important in terms of determining who we are as a state and where we are going in the future. As the leader of a non-profit organization that has invested hundreds of millions of dollars in recent years to create affordable housing, help New Yorkers buy their first homes, support small businesses, and expand sustainability measures in communities from New York City to Buffalo, I know what it will take to achieve all we've talked about. But it is so important that we succeed, and I am confident we can get it done together. 
***
Valerie White is the Senior Executive Director of LISC NY. On Twitter @LISC_NYC.
***
Have an op-ed idea or submission for Gotham Gazette? Email This email address is being protected from spambots. You need JavaScript enabled to view it.