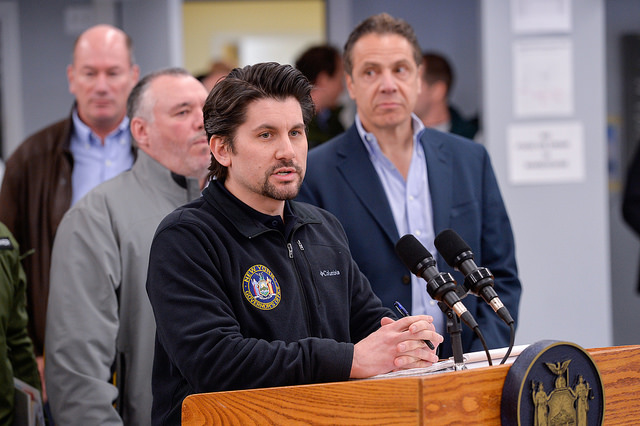 Director of State Operations Jim Malatras, the author (photo: Governor's Office)
---
To the Editor:
Re: "Proposed CUNY Cuts Threaten the University's Timeless Mission" that ran on March 16.
It's important we separate fact from fiction for your readers. As we always have, the Governor's budget fully funds CUNY at a total of $1.6 billion. Any statement to the contrary is simply false or a direct attempt to play politics and mislead the public.
Governor Cuomo recognizes the importance of public higher education which is why we continue to make significant investments in CUNY. We want to ensure academic success and equality of opportunity for not just some, but all students. Yet the out of control administrative costs at CUNY continue to threaten this very mission. Consider this: The cost of administrative expenses today at CUNY is $4,634 per student or two times the average cost of what others pay in states like California, Massachusetts and Florida. These ballooning administrative costs come at the expense of students and faculty – and that is plain wrong.
CUNY must find ways to share services, reduce overhead costs and streamline back office functions. To guide this process, the state will appoint a management organization expert to restructure administrative office functions. This expert will be tasked with conducting a comprehensive review of CUNY and presenting a plan ahead of next year's budget.
Through improved fiscal management and smart restructuring, CUNY will be able to find cost savings, look for shared services with SUNY, and ultimately direct more money to the students, classrooms and faculty who need it most. This is a plan we can all get behind.
Sincerely,
Jim Malatras
Director of State Operations for Governor Andrew M. Cuomo
***
Have an op-ed idea or submission for Gotham Gazette? Email This email address is being protected from spambots. You need JavaScript enabled to view it.