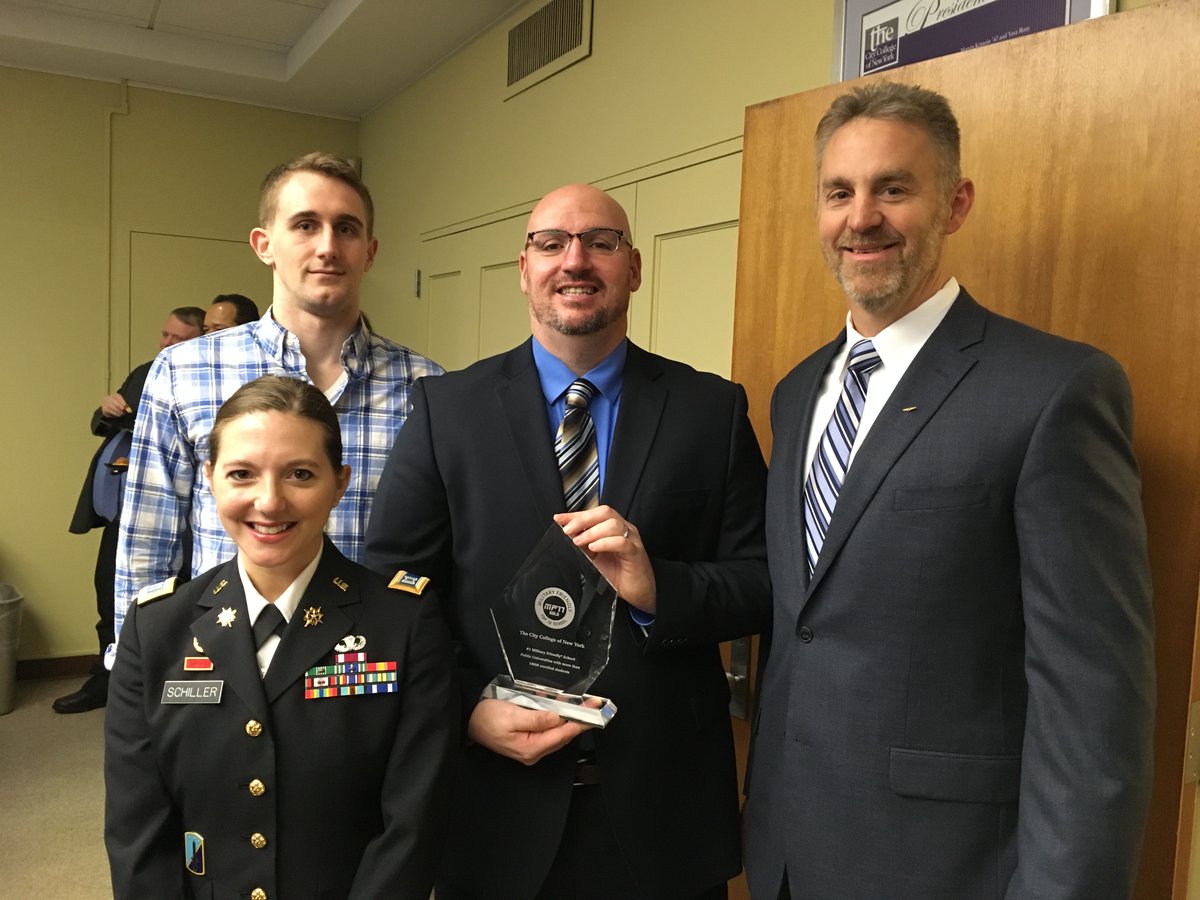 CUNY has earned praise as "military friendly" (photo via CUNY)
---
Dear Editor:
Regarding Joe Bello's Dec. 7 op-ed, CUNY is deeply committed to making our University a first-choice destination for veterans. We proudly educate more than 3,000 student veterans, up more than 250 percent over the last eight years. We recruit veterans; deploy dedicated admissions counselors who smooth their way through admission; waive their application fees; assure that New Yorkers eligible for the Post 9/11 GI Bill attend 100 percent cost-free, and offer in-state tuition to non-New Yorkers for their first 18 months of study. We also proactively review veterans' Joint Service Transcripts to grant academic credit for military service. Our campus veterans' services coordinators are a one-stop resource to support veterans in their transition from military life to higher education.
Earlier this year the City University of New York became the first university system in America to be named "military friendly" in recognition of its programs for veterans, members of the armed forces leaving the service, and their military spouses. City College was just named the nation's number one military-friendly large public college. We are proud of these designations for CUNY and City College, which affirm our progress toward cultivating and sustaining a university that embraces and empowers student veterans.
External rankings validate the welcoming environment at CUNY colleges for those who have served their country. That said, more funding for veterans' programs would certainly be most welcome, and we look forward to working with the City Council for additional support. In the meantime, CUNY colleges will continue to make the best of available resources to assist student-veterans wherever possible.
Sincerely,
Christopher Rosa
Interim Vice Chancellor for Student Affairs
City University of New York
***
Have an op-ed idea or submission for Gotham Gazette? Email This email address is being protected from spambots. You need JavaScript enabled to view it.