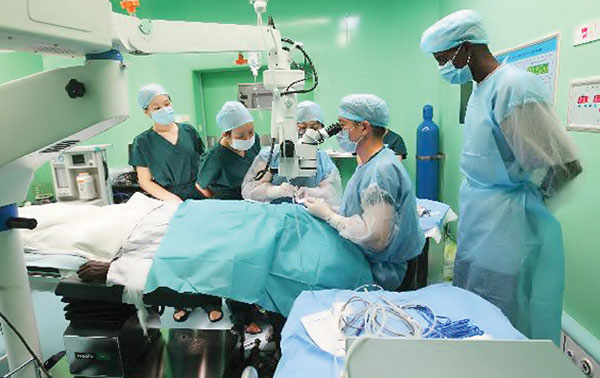 photo
---
Another year, and another report naming New York the "Worst State for Doctors." Time and time again, our state ranks dead last as a place for physicians to practice.
The primary reason for the Empire State's strained relationship with the medical profession is the staggering cost of medical liability insurance. New York has the highest per capita medical liability payouts in the country. These payouts are 35 times higher, per capita, than they are in the lowest state. Nearly 20 percent of all the medical liability payouts in the U.S. are paid in New York, more than all of the medical liability payouts for the entire Midwest.
These costs drive doctors out of our state and weaken New Yorkers' access to care. Since 2003, 16 hospitals in New York City have closed. To keep their doors open, some of the state's remaining hospitals have opted to "go naked," and not carry any medical liability insurance at all.
While it is tempting to blame the insurers for this cost crisis, many medical liability insurers are operating at a loss. The real culprit for New York's runaway medical insurance costs is New York's broken liability laws – laws that are bought and paid for by the state's powerful trial lawyer special interest lobby.
The trial lawyer's dominance over state government has created a disturbingly one-sided legal environment. For example, New York has no standards for expert witnesses, leading to "junk science" in the courtroom. Worse, there is no timeline for disclosure of experts, which allows personal injury lawyers to mask the merits of their case prior to trial. If doctors and their counsel do not know if the expert testifying in court is a world-class surgeon or a disbarred hack, they cannot adequately assess the evidence against them. This often leads to quick settlements, and an easy payday for plaintiffs' lawyers.
Another boon for New York's trial lawyers at the expense of our medical professionals is the state's interest on judgments: the rate is currently fixed at an astonishing 9 percent. For doctors and their lawyers, running up 9 percent in interest is a major deterrent to filing an appeal. Whether cases are appealed or settled, resulting costs get passed on to patients.
New York's spiraling medical insurance costs are not only endured by doctors and patients, they are put on the back of the taxpayer. Each year the state subsidizes the medical liability system with hundreds of millions of dollars in a desperate attempt to keep our doctors practicing here.
Many of the costs incurred by New York's broken liability system are indirect. With the looming threat of lawsuits, many doctors practice "defensive medicine," ordering more tests than needed. While these costs are not direct, each unnecessary procedure significantly raises the price of medical care.
But the crisis in our state's medical liability system is not just an issue of cost and access, it is also an issue that impacts the doctor-patient relationship. New York's current liability climate is so adversarial that physicians are dissuaded from making any statements of sympathy or apology for fear it will be used against them in court. Such statements are not only humane, but they have shown to reduce the time it takes to resolve medical liability cases. Thirty-six states have passed laws exempting statements of apology as an admission of guilt and liability. Not surprisingly, New York is not one of those states.
If the plaintiffs' lawyers continue to get their way, lawmakers in Albany may actually make the situation worse, instead of addressing the issues discussed above. At the behest of the trial lawyers lobby, legislators are considering extending the statute of limitations on filing a medical liability claim. Enacting this proposal would undoubtedly lead to more lawsuits and even higher medical liability insurance costs. New York cannot continue to reign in last place; the Legislature needs to reject proposals that force talented medical professionals out of our state and focus on fixing the crisis at hand.
***
Thomas Stebbins is executive director of the Lawsuit Reform Alliance of New York. On Twitter @ThomasStebbins and @LawsuitReformNY.
***
Have an op-ed idea or submission for Gotham Gazette? Email This email address is being protected from spambots. You need JavaScript enabled to view it.