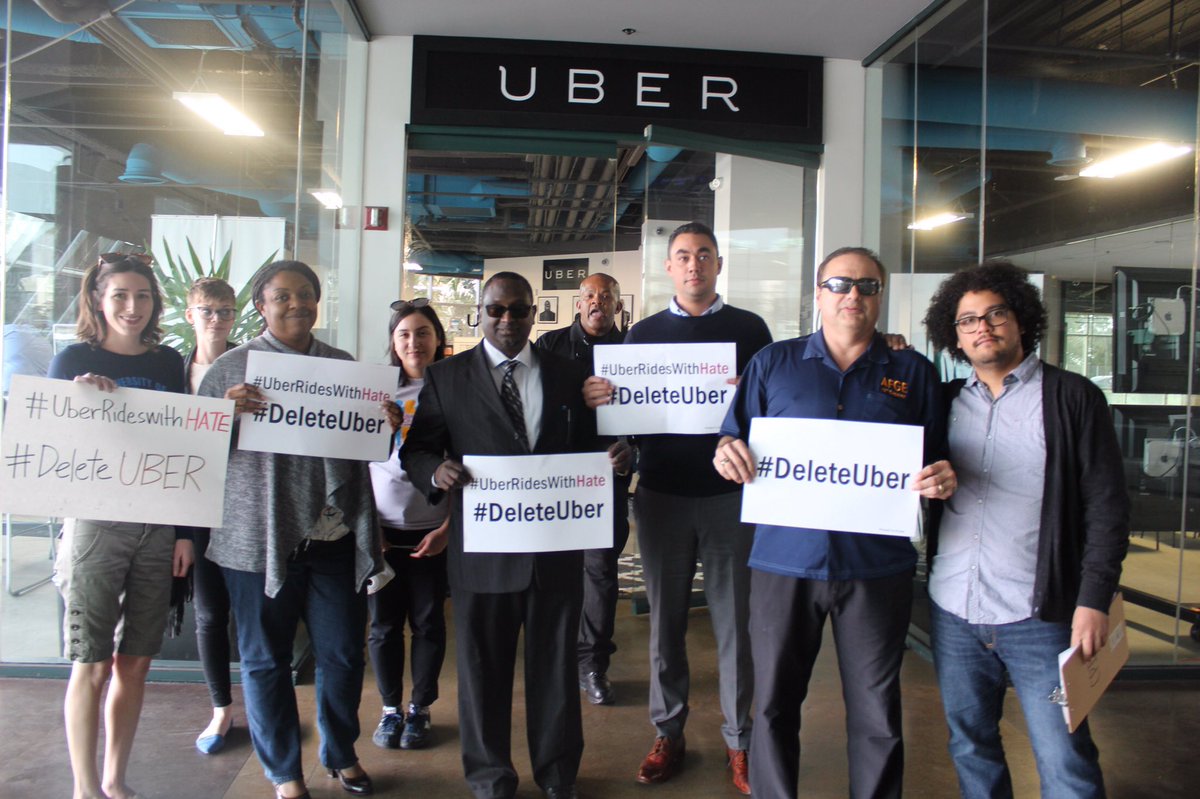 an Uber protest (photo: @CPIsd)
---
The following is an open letter from David Beier, president of the Committee for Taxi Safety to Commissioner Meera Joshi of the New York City Taxi & Limousine Commission:
Dear Commissioner Joshi,
In light of Uber's admission that it has shortchanged New York City drivers by millions of dollars, we urge you to immediately appoint an independent monitor to ensure all drivers are paid fairly and determine whether they are owed any additional money. Failure to swiftly appoint such a monitor would leave thousands of working-class New Yorkers at risk of wage theft.
Uber claimed that its failure to adequately pay New York City drivers was the result of an accounting error, but that is hard to believe since the practice continued unchecked for more than two years. This is also not the first time that the company has wrongly deprived its drivers of wages. Uber shortchanged drivers nationwide by manipulating navigation data, according to a class action lawsuit filed last month. The company was also forced to pay back Wages to Philadelphia drivers after it made an "error' earlier this year.
These numerous cases of apparent wage theft show that Uber cannot be trusted to guarantee fair payment for its 50,000 New York City drivers. An independent monitor would address this problem by providing direct oversight to ensure that all drivers are paid in full and on time. Such a monitor should also be tasked with investigating whether Uber has withheld any other wages from its New York City drivers.
The de Blasio administration has acted aggressively to address and prevent wage theft in various industries across New York City. This matter should be treated no differently.
Very truly yours,
David Beier
President, Committee for Taxi Safety
On Twitter @CommTaxiSafety
***
Have an op-ed idea or submission for Gotham Gazette? Email This email address is being protected from spambots. You need JavaScript enabled to view it.