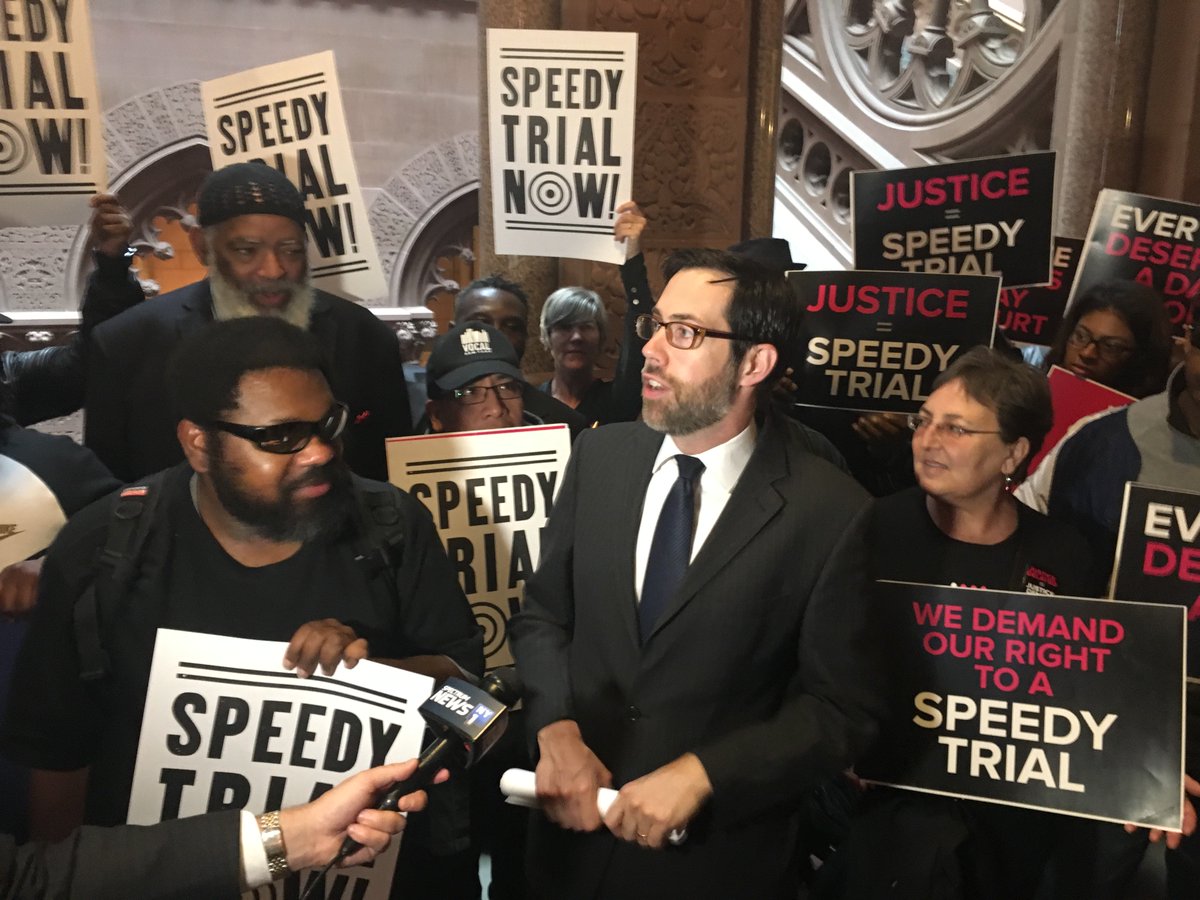 Former State Senator Daniel Squadrion (@DanielSquadron)
---
The unexpected resignation of New York State Senator Daniel Squadron threatens to diminish the fundamental democratic right of the people to choose our representatives. What is needed now is a temporary "placeholder" who pledges to protect that threatened right by only serving out the rest of the current term and allowing a regular, open election to take place next year.
By way of background, Sen. Squadron was first elected nearly a decade ago and represented the 26th state Senate district, which includes the Brooklyn waterfront and lower Manhattan. He resigned in mid-August to undertake an initiative with Columbia University professor Jeffrey Sachs to help Democrats win seats in state legislatures nationwide. While Sen. Squadron left elected office to pursue an admirable goal, the timing of his decision has led to the immediate problem of subverting democracy in our city.
That's because the window to hold a special primary election already passed by the time he stepped down. As a result, party bosses in Brooklyn and Manhattan now have the power to hand-select the Democratic nominee for a special general election, someone who would inevitably win in November in the heavily Democratic district. With the power of incumbency, the designee would likely win reelection over and over again, beginning with 2018's regularly scheduled state legislative elections.
The Kings County (Brooklyn) and New York County (Manhattan) Democratic committees must explicitly reject this undemocratic result. Instead, members of both county committees should rally behind a consensus "placeholder" candidate who pledges not to run for reelection in 2018.
The placeholder candidate option would allow the constituents of the 26th Senate district to have a full, robust discussion during next year's primary race about the values and capabilities of those hoping to fill the seat. Informed choice is the key to meaningful elections.
An ideal placeholder would be an elder statesperson with experience in public service, preferably some in Albany. Armed with that wisdom, he or she could make the most of a truncated term.
Some may argue that finding a politician willing only to serve for such a short period of time would prove too challenging. They may even ask how we can be assured that the placeholder would keep his or her word and not run again in 2018.
First, as a practical matter, a placeholder who broke his or her word and ran for reelection in 2018 would be taking a huge gamble in so cavalierly lying to constituents. But more importantly, the placeholder alternative is the only solution that would restore true democratic choice to the people. It's simply the best shot we have.
It was heartening to see Brooklyn Democratic boss Frank Seddio express support for the notion of a placeholder senator.
Responsible government begins at home. We, the citizens of New York City and New York State, must demand a government accountable to the people. That means, at a minimum, insisting on a thorough and complete election process for choosing our representatives.
What we need now are leaders willing to make sure that process takes place.
***
Steve Wagner is a Brooklyn-based activist and personal injury trial lawyer. He is a member of Independent Neighborhood Democrats and a steering committee member of Indivisible Nation BK. He blogs at brooklynresists.nyc.
***
Have an op-ed idea or submission for Gotham Gazette? Email This email address is being protected from spambots. You need JavaScript enabled to view it.