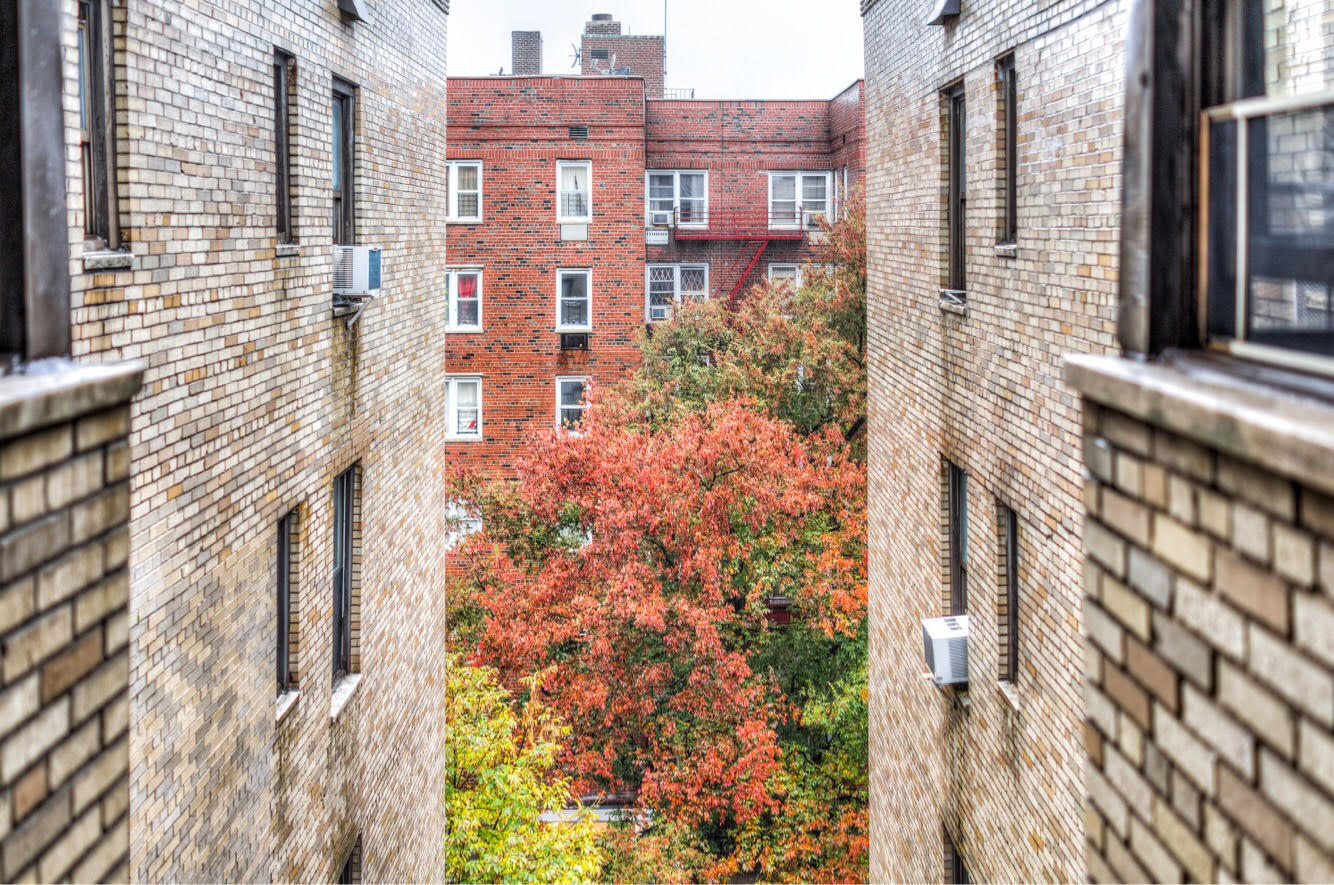 photo via the Urban Green Council
---
When it comes to combating climate change, the stakes have never been higher. The Trump administration's failure to address this crisis means progressive urban leaders must do much more to reduce carbon emissions – especially in large apartment buildings that contribute so heavily to climate change.

One of the greatest challenges to addressing carbon emissions in residential buildings is ensuring that crucial energy efficiency upgrades don't trigger rent hikes for low- and middle-income tenants living in rent-stabilized apartments. Rent-stabilized units account for a significant percent of large multifamily building space, so it is important to find a way to address this situation.

The good news is that we and dozens of other organizations have joined forces on a new proposal that would tackle this challenge – among others – by reducing carbon emissions at 50,000 New York City buildings while providing a plan to avoid hitting rent-stabilized tenants with the bill.

The new Blueprint for Efficiency by the Urban Green Council's 80x50 Buildings Partnership – of which we and other organizations in the Climate Works for All Coalition are members – lays out a roadmap for cutting large building energy use by 2050.

As the Blueprint notes, city and state law currently allow the cost of many "major capital improvements" (MCIs) – including some efficiency measures like boiler replacements – to be passed on to tenants in rent-stabilized apartments. These costs then become permanent rent increases. They can also push units toward deregulation: above a set rent threshold, the units are forced out of stabilization. For too many tenants, MCIs mean higher rents they can't afford, or even losing an apartment for tenants who are already stretched to the limit, rather than benefiting from lower energy bills and a healthier, better-maintained home. Additionally, taking apartments out of rent stabilization reduces the affordability of our housing overall.

So as part of this proposal, we are recommending new rules promoting low-cost, energy-saving measures for the rent-stabilized sector that do not qualify as MCIs, and oversight to ensure that if measures cause rental increases, action is taken to change the rules. We also believe there should be support and incentives provided so that the rent-stabilized sector can achieve the same kind of efficiency gains as market-rate buildings.

This kind of approach allows us to achieve significant energy reduction goals across the board, while protecting rent-stabilized tenants at every turn.

Beyond the rent-stabilized market, affordable housing owners and nonprofits often face thin margins and financing challenges, so efficiency upgrades are rarely a priority. The Blueprint recommends helping them through greatly expanded support programs, incentives, improved access to financing, and coordination with state-level programs that help reduce energy use.

Working with stakeholders who don't often find themselves in the same room together we came up with these recommendations based on robust discussion and consensus-building.

Alongside all the Buildings Partnership members, we look forward to working as quickly as possible with the City Council and the de Blasio administration to translate our broader proposal into new legislation that can be advanced this year.

This would be a real win-win for all New Yorkers who care about combating climate change and preserving affordable housing across our city.
***
Maritza Silva-Farrell is Executive Director of ALIGN: The Alliance for a Greater New York & Stephan Edel is Director of New York Working Families. On Twitter @MaritzaSf and @GreenJobsNY.
***
Have an op-ed idea or submission for Gotham Gazette? Email This email address is being protected from spambots. You need JavaScript enabled to view it.