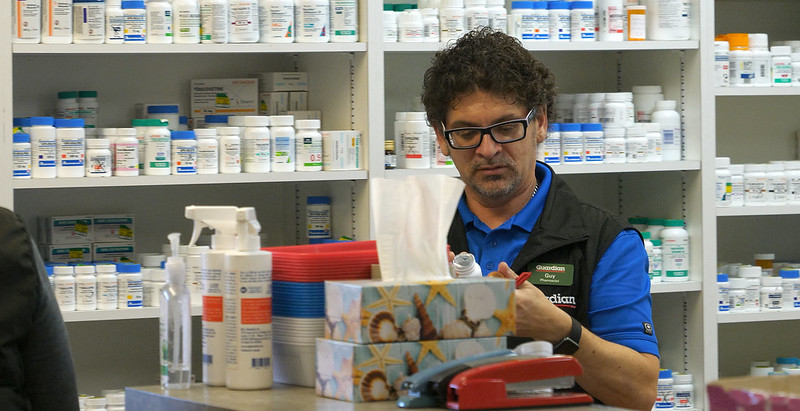 (photo: @albertarpap)
---
As the debate over prescription drug costs continues, it's important to understand the role pharmacy benefit managers (PBMs) play in our health care system. Simply put, PBMs are the companies that are driving down prescription drug costs for New Yorkers and consumers nationwide.
PBMs are widely recognized for reducing prescription drug costs, but PBMs should also be recognized for improving clinical outcomes for patients. For example, PBMs perform a sophisticated evaluation of clinical evidence to construct prescription drug formularies that best fit the needs of patients. These prescription drug formularies lead to improved adherence for consumers and better health outcomes overall.
From a pure cost perspective, without PBMs consumers would pay on average $941 more per year per person, according to a 2016 Visante report. In addition, the report showed that over a 10-year period, PBMs will save New York's consumers and health care programs nearly $40 billion.
PBMs achieve these savings by negotiating directly with drug manufacturers, who alone set and raise prices. The savings achieved by PBMs are used to lower premiums for all consumers in a health plan, or to reduce costs that consumers pay at the pharmacy counter.
Furthermore, any charge that PBMs are opposed to transparency is inaccurate. The fact is PBMs support transparency that leads to better health care outcomes. PBMs provide real-time benefit tools, so patients and their doctors understand which drugs are available and most affordable. In addition, PBMs provide information to clients on contracting terms, including how PBMs are paid for their services.
While it's clear PBMs are reducing prescription drug costs, we understand that for too many people the costs are simply too high. For that reason, we encourage Governor Cuomo to look closely at whether recently passed legislation (S.6531) will lower health care costs for New Yorkers. In its current form, the bill eliminates many of the cost-saving tools PBMs employ to help keep consumer costs down and improve care.
The legislation puts consumer safety at risk by removing specialty pharmacy accreditation standards, and limits access to cost-effective drugs in favor of more expensive prescriptions. An analysis by Visante shows the bill would lead to $28 billion in additional prescription drug spending in New York over the next 10 years.
PBMs' core mission is to advocate for consumers in the fight to reduce prescription drug costs. Increasing competition in the market and expanding PBMs' cost-reducing tools is the best way to address the problem of high drug costs. Where there is sufficient competition, PBMs have a proven track record of success of lowering drug prices.
We're committed to working with Governor Cuomo and members of the Legislature to address the prescription drug affordability problem where it exists and bring down drug costs and increase access for all New Yorkers.
***
JC Scott is President and CEO of the Pharmaceutical Care Management Association. On Twitter @pcmanet.
***
Have an op-ed idea or submission for Gotham Gazette? Email This email address is being protected from spambots. You need JavaScript enabled to view it.