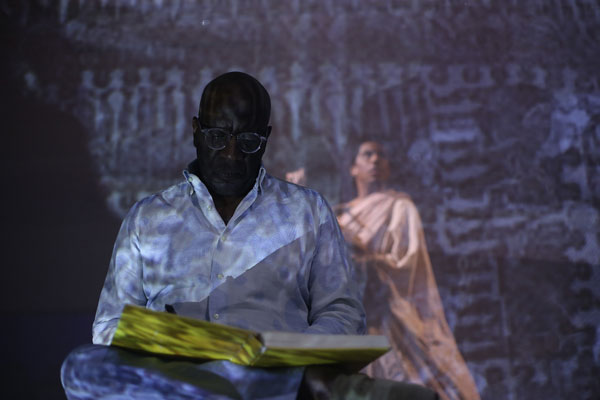 A Walk Through Slavery at The Billie Holiday Theatre
---
Many New Yorkers were stunned when the news hit in 2019 that Weeksville Heritage Center, the preservation site of one of America's first free black communities during the 19th century, would need to close its doors within months without an immediate influx of cash. Given the current funding realities in institutions serving communities of color, those of us leading African, Latinx, Asian, Arab, and Native American-focused (ALAANA) arts and cultural institutions were markedly less surprised.
A 2017 Helicon Collaborative study analyzed funding trends across the country and found that out of 41,000 cultural groups, just 2 percent received 58 percent of all contributed revenue. The organizations that received the majority of funding focus primarily on Western European arts, and serve upper-income, predominantly white audiences.
Having spent 16 years leading major initiatives in mainstream, predominantly white, non-profit institutions, before leading an institution of color, I have a foot in each world, and a hard-to-reconcile perspective on sustainability across institutions. There are many institutions like The Billie Holiday Theatre that understand the tenuous place that many of us find ourselves. These institutions have created great art for decades and were forged in cultural movements of resistance in a nation that has not always upheld its promise of "liberty and justice for all."
These institutions are important to communities of color not just because of their contributions to creating art, but their contributions to bridging the racial wealth gap and to community development. According to a 2017 study by Mark Stern and Susan Seifert, cultural organizations encourage revitalization because they firm up social capital and get individuals involved in their communities.
Despite the overabundance of data that demonstrates how arts contribute to the economic development of neighborhoods, there have been inadequate investments in arts and cultural institutions in low-to-moderate income communities. Persistent disinvestment and marginalization have left arts organizations of color fragile. In fact, by the mid-nineties, 87% of the black theaters founded in the 1960s and 1970s went out of business and no great shifts or strategies have materialized to disrupt this trend.
Using arts in Bed-Stuy within the conversation of reparations, which is now a national one, it might look something like the following. According to The Brooklyn Community Foundation 2012 Neighborhood Report, the median New York City and State arts funding was $6.26 per resident compared to $2.44 in Bed-Stuy. Over more than half of a century, this disparity results in $30 million of underinvestment or $588,280 annually based on median population numbers.
How do we reverse this underinvestment and begin our journey towards true arts equity? It starts with engaging donors, private funders, government funders, boards, artists, and community members. If nothing else, this new journey requires, in the words of Toni Morrison from the Bluest Eye, "seeing in the new pattern of an old idea the Revelation and the Word."
There are glimmers of hope. The City of New York's Create NYC cultural plan is changing the landscape of taxpayer funding, combined with investments from organizations like the Ford Foundation that have contributed to social justice and human dignity worldwide. In 2017, The New York Community Trust and the Doris Duke Charitable Foundation co-commissioned a report from Yancey Consulting to understand the health and viability of ALAANA arts groups in NYC; in 2018, the Mosaic Network and Fund was established. Together, city government and those foundations, as well as others, are engineering a paradigm shift in the growing movement towards greater arts equity.
But more can be done: we must ensure the fundamental right to art for all people, especially the most vulnerable people in our society, and now is the time to fill those voids of historic disinvestment, bridge the racial wealth gap, and build true equity for all in the arts.
To do this, ALAANA institutions must be willing to open new windows and consider the world anew, while philanthropic and government partners should throw out the 20th century playbook and collectively work together with ALAANA leaders, artists, and communities to shape a new path forward together.
In the words of Audre Lorde, let's "define and seek a world in which we can all flourish."
***
Dr. Indira Etwaroo is Executive Director of The Billie Holiday Theatre at Bedford Stuyvesant Restoration Corporation.
***
Have an op-ed idea or submission for Gotham Gazette? Email This email address is being protected from spambots. You need JavaScript enabled to view it.