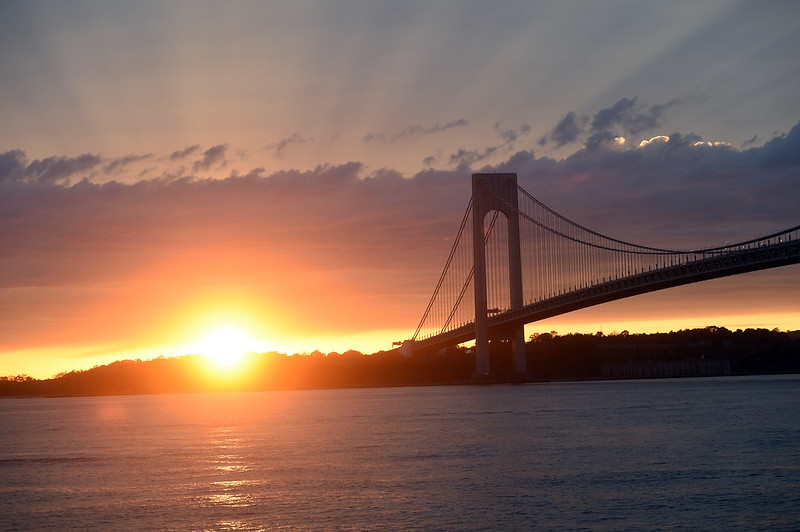 Key themes of the first Earth Day remain on the 50th (photo: governor's office)
---
A half-century ago, the United States celebrated the first Earth Day. In New York City, Fifth Avenue connected Union Square Park and Central Park with tens of thousands of New Yorkers celebrating the environment and urging their government to take swift and decisive action to protect their air and water. Today, 50 years later, the world has been put on pause to combat a health crisis unseen in generations. But while we are unable to again take to the streets to mark Earth Day, it does not mean that the same spirit—or the same environmental issues—have vanished.
During the 1950s and '60s, New York City suffered from horrible toxic smog that killed hundreds a year and sickened many more. Thankfully, we don't face the same scale of air pollution today, but it doesn't mean pollution is any less deadly. In fact, we are seeing first-hand that our vulnerable and disadvantaged communities who carry the burden of poor air quality are also seeing the highest death rates of COVID-19. A recent report from Harvard connected these dots: death rates from COVID-19 infection are higher in areas of poor air quality.
In spite of this, the Trump Administration has consistently and aggressively moved to protect and prop up polluters. It has ignored science, rolled back regulations, and tried to return the country to a time before there was an Earth Day.
So, if we can't rely on the federal government, then it is again up to New York State to take the lead on protecting our air, water, and climate. We are in a good position to do so, having taken a huge step forward last year when state leaders passed a law that fights climate change by moving the entire economy of New York off of polluting fossil fuels and onto clean, renewable energy. That means electrifying all vehicles, expanding mass transit, transforming buildings, and developing the workforce necessary to get the job done. But that transition will require dedicated funding to help lift up the communities hit hardest by this crisis, and it's the polluters who should be picking up the tab.
We must also expand and strengthen other pollution-reduction programs already on the books. For example, New York (and several other states in the Regional Greenhouse Gas Initiative) make polluting power plants pay for the carbon they dump into our skies. That money—$1.3 billion since the beginning of the program—is then put into efforts that cut energy bills. This has been a successful program but could be more so by closing loopholes that exclude some of the worst polluting power plants and dedicating at least 35 percent of clean energy funding to frontline communities who suffer the worst from pollution.
Finally, we need to focus on programs and projects that will assist in an economic recovery and help protect our public health. Today, you will no doubt use tap water multiple times to wash your hands and protect yourself against the spread of COVID-19. Clean water and hygiene are at the front line of our defenses during this public health crisis, underscoring the need to continue to make investments in the state's aging drinking water and wastewater infrastructure. There is a long line of shovel-ready projects throughout the state waiting for funding that will ensure clean water in our communities. Thankfully, this year's state budget has authorized $500 million for these kinds of clean water projects. This will be an immediate environmental and economic catalyst for communities all over New York and why the state needs to move quickly to get these projects going.
New York faces an unprecedented and uncertain future thanks to COVID-19. And the difficulties we confronted before this crisis started haven't disappeared. Climate change still threatens, and we still need to protect our air and water. But the one thing that this situation has proved is that New Yorkers can come together and do what needs to be done to protect the health and well-being of ourselves and the environment. Fifty years ago, it was taking to the streets. Today, it's staying at home. Tomorrow, it will be the hard work of ensuring a healthier, more equitable and economically vibrant state.
***
Peter Iwanowicz, Executive Director of Environmental Advocates of New York, is one of the nation's foremost climate advocates and a recent appointee to New York's Climate Action Council. On Twitter @greenwatchdogNY.
***
Have an op-ed idea or submission for Gotham Gazette? Email This email address is being protected from spambots. You need JavaScript enabled to view it.