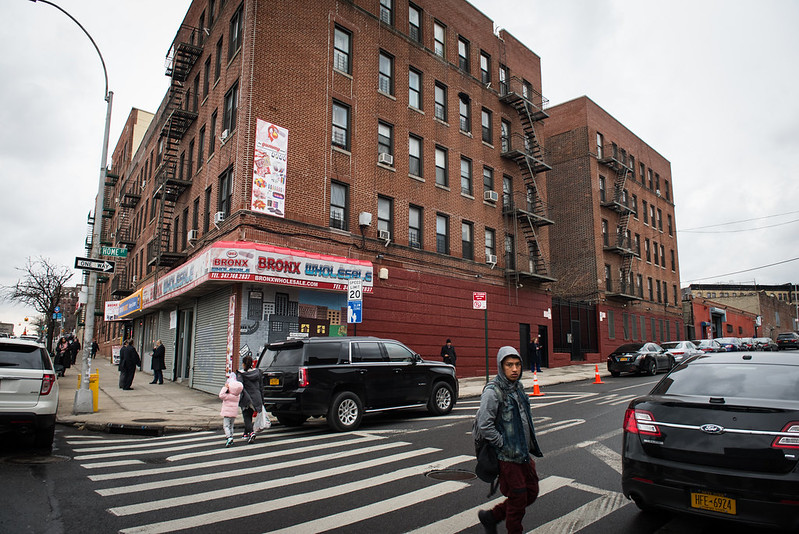 An economic crisis is upon us (photo: Edwin J. Torres/Mayor's Office)
---
For millions of American families, making rent each month is a familiar struggle: last October, a new analysis found that half of American renters were spending more than they could afford on monthly rent payments. But now, with the COVID-19 pandemic ushering in a new economic crisis and the real unemployment rate at its highest level since the height of the Great Depression, America's housing affordability crisis is a true economic emergency. An unprecedented number of households will be newly unable to pay rent – and that threatens our whole economic system.
An emergency of this magnitude requires a swift and massive response from the federal government, which thus far has not materialized. As a way to press the issue, some are calling for a statewide rent strike in New York. But this approach will harm the affordable housing stock and the tenants who live in it. Rent is required to keep the buildings maintained, staffed, and clean. Rent strikes by tenants who are able to pay also hurts the ability of an owner to help those tenants who really need it.
This problem will require a multifaceted solution set, but must be centered around direct assistance to renters in the form of flexible emergency rental assistance and far more robust stimulus payments.
It is clear that renters need immediate help: last month, a nationwide survey by the National Multifamily Housing Council found that just 69 percent of American renters paid their rent by April 5, a year-over-year decline of 12 percentage points. While the figure rose to 84 percent a week later, there is evidence that these trends are more pronounced in the areas hardest-hit by the coronavirus, like New York City.
There is no question May will be worse. The national economic crisis has deepened, with tens of millions more out of work, and those who were struggling a month ago are likely facing even tighter budgets today. That is a real threat not just to the individual families but also to our entire economic system.
The affordable housing stock has thinner margins and less cash flow than its market rate counterparts and tends to have less in reserves. Many New York State Association for Affordable Housing (NYSAFAH) member buildings have already seen far lower levels of rent collection than the surveys of residential buildings as a whole have reported.
Rent payments ensure that families live in quality apartments maintained with basic services. It pays the salary of the building service workers who maintain sanitary conditions. Crucially, a suspension of rent would also freeze liquidity that is used to build the affordable and market-rate housing New Yorkers, and Americans across the country, desperately need to ease the housing crisis in the first place.
Rental assistance will keep that system in place while also protecting the most vulnerable among us. By building on the foundation set by the Emergency Solutions Grant (ESG) program, that assistance can be rapidly distributed, providing immediate housing security to American renters while preserving the sanctity of their buildings.
The fight ahead will not be easy, but it is absolutely necessary. We must all band together and raise our voices as one to demand the real protections that American renters deserve.
***
Jolie Milstein is the president and CEO of the New York State Association for Affordable Housing. On Twitter @NYSAFAH.
***
Have an op-ed idea or submission for Gotham Gazette? Email This email address is being protected from spambots. You need JavaScript enabled to view it.