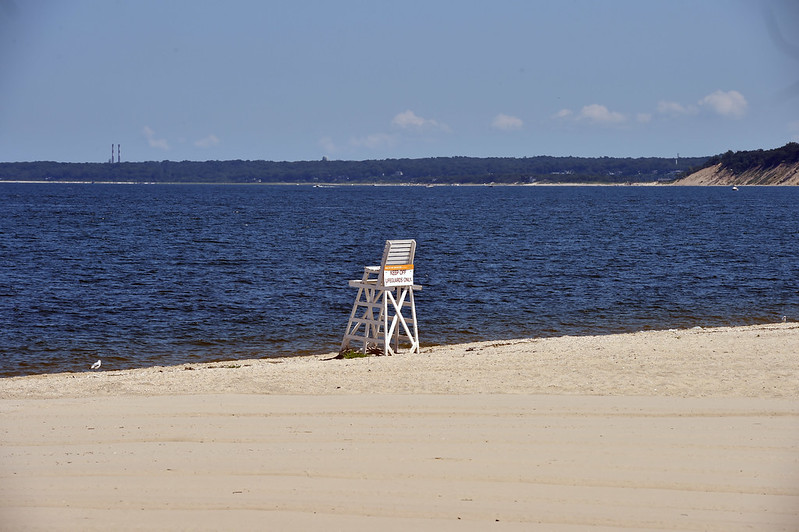 The current crisis reminds us of the past and warns us about the future (photo: Kevin P. Coughlin/Governor's Office)
---
Everyone on Long Island remembers how it felt during Hurricane Sandy. We were paralyzed, waiting for the storm to pass, fearing for our families, homes, and basic needs. When the skies finally cleared, and we saw the scale of the destruction, it was clear that no individual one of us was strong enough, connected enough, or resourced enough to recover alone. We needed each other, we needed our community, we needed to come together.
Now, we're facing another disaster, this one a global pandemic that has already sickened millions, killed hundreds of thousands, and left one in five Americans unemployed. We need to remember those lessons learned after Sandy. We must understand that we're in this together.
The people who were struggling the most to get by before the pandemic started are the ones suffering the most now. Hourly and gig economy workers, the elderly, incarcerated and homeless people, and low-income communities of color are experiencing the most death and economic devastation.
They will also be the ones left behind after the next climate disaster. Long Island is one of the most segregated regions in the country, so it's no surprise that COVID-19 cases and climate vulnerability are both staggeringly high in communities of color.
Part of this is because of climate and environmental injustice. A new study from Harvard University has found that exposure to air pollution heightens a person's risk of dying from COVID-19. Here on Long Island, years of housing and environmental policy have ensured that black communities are stuck next to the worst polluting infrastructure sites. It's no surprise that years of breathing in car and truck emissions can weaken a person's lungs and make them more susceptible to COVID-19.
We can learn our lesson from Sandy and provide relief now by preparing for the future. Recovery funding and programs should be directed towards the most impacted communities, and should help reduce environmental pollution and thus COVID-19 and other vulnerabilities. As soon as it's safe to do so, we can put people back to work by building renewable-energy and climate-resilient infrastructure, and target hiring and economic development for communities experiencing the most job and wage loss right now.
And, we can work to avoid the worst climate disasters. Many upcoming climate events are already "locked in," but we can still come together to avoid the worst of the worst. New York now has one of the strongest climate laws in the country, the Climate Leadership and Community Protection Act. The CLCPA is one of the few laws that calls for emission reductions in line with scientific recommendations to avoid the worst climate outcomes. We can hold our government accountable to the law -- for example, by ensuring it continues to work on the emissions reduction plan during the PAUSE order -- to lessen the risk of worst-case scenario climate disasters in the future.
Reflecting on Sandy in light of the current moment, it's clear that we did not learn enough about how to come together to keep people safe. People today are dying alone in overcrowded hospitals and nursing homes because our state and federal governments did not take the necessary action to protect people from catastrophe. We cannot let this happen again — not in our lifetimes, and not for our children, either.
As we recover from this pandemic, we must link the recovery with the solutions to the climate crisis. We should be investing in a system that places people before profits and addresses the root causes with bold effective action. We are in this together -- as we have seen, the cost of doing nothing is everything.
***
Lisa Tyson is Director of the Long Island Progressive Coalition, which works for racial justice, building community wealth, and realizing a just transition to a renewable energy future. On Twitter @LisaTysonLIPC.
***
Have an op-ed idea or submission for Gotham Gazette? Email This email address is being protected from spambots. You need JavaScript enabled to view it.