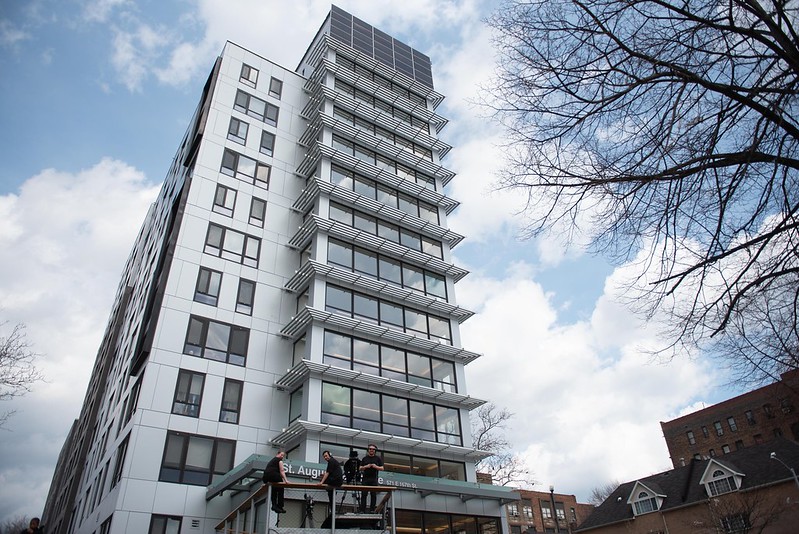 Photo
---
An astonishing 11.3% of New York mortgage borrowers are behind on their mortgage, a 121% increase over the same time last year. That figure only hints at the economic pain being felt in New York and across the country, and pain that is being temporarily moderated by stopgap measures like forbearance plans and unemployment insurance, but threatens to bubble over into a full-blown housing crisis.
In just two months, the federal foreclosure moratorium will expire and the government still has not adopted measures for a post-COVID housing market, especially not for low-income and Black and brown communities. If we've learned anything from the Great Recession, cash wielding, predatory investors thrive amidst a disrupted housing market, taking advantage of dropping prices and foreclosure sales, which will further disadvantage aspiring homeowners.
In a recently released analysis, "The Outsized Power of Cash Buyers in New York City's Housing Market," the Center for NYC Neighborhoods found that over 40% of small home, co-op, and condo sales in the Big Apple have been to cash buyers over the past ten years, even though 80% of homebuyers take out a mortgage nationally. Investors are targeting the modestly priced co-ops and single-family homes in neighborhoods where working class families have traditionally been able to buy.
Competition from cash buyers was already a leading obstacle to homeownership in New York City and COVID-19 threatens to compound the problem. Even with interest rates low, widespread loss of income will make it difficult for renters to qualify for mortgages at the city's high price points. Meanwhile, lenders are tightening access to mortgages by increasing down payment requirements and minimum credit scores, leading the Mortgage Bankers Association to drop its Credit Availability Index to its lowest point since 2014.
By definition, cash buyers don't need mortgages, leaving them in prime position to take advantage of the post-COVID economy. When forbearance periods end, we anticipate a surge of homeowner distress that will yield thousands of foreclosures. Cash buyers will be ready to target these properties with expertise built after the Great Recession and pockets full from investors looking to move their money out of COVID-gutted industries like restaurants and airlines and into the relative safety of New York City real estate.
A replay of the Great Recession would not only shrink the city's already small homeownership landscape but deepen the racial wealth gap that is driven by uneven access to homeownership for Black and Latino households. In an early June survey, the Census Bureau found that while 11% of white homeowners had not been able to make their previous month's mortgage payment, that was true for 17% of Latino homeowners and 35% of Black homeowners in New York. Factoring in racial disparities in access to mortgage refinancing, it's hard not to conclude that COVID threatens to devastate the assets of families of color at a time when the need for racial justice has never been more glaring.
Local governments can take important steps to ensure that speculative cash buyers aren't the only player in the post-COVID housing market. A tenant opportunity to purchase, like the laws in Washington DC and San Francisco, would empower renters to buy their buildings off of bankrupt landlords, creating new ownership where it would otherwise be neglected. A reform of the inequitable Mortgage Recording Tax and a boost to City and State down-payment assistance – a key plank of many reparations proposals – would help elevate first-time homebuyers over the competition coming from predatory investors. And the State can go further by preventing distress in the first place: funding foreclosure prevention services and rent relief – absolute necessities given the coming demand.
The cost of inaction is, to put it simply, devastating to our neighborhoods and to the New York state economy. We have been here before so we have no excuse to be caught off-guard by cash buyers and distressed property investors. State government must stop stalling on addressing homeownership protections post-COVID and press forward with bold measures to keep families in their homes as they try to get back on their feet during what looks like a long recovery ahead.
***
Leo Goldberg is Policy Manager at Center for NYC Neighborhoods. On Twitter @CNYCN.
***
Have an op-ed idea or submission for Gotham Gazette? Email This email address is being protected from spambots. You need JavaScript enabled to view it.