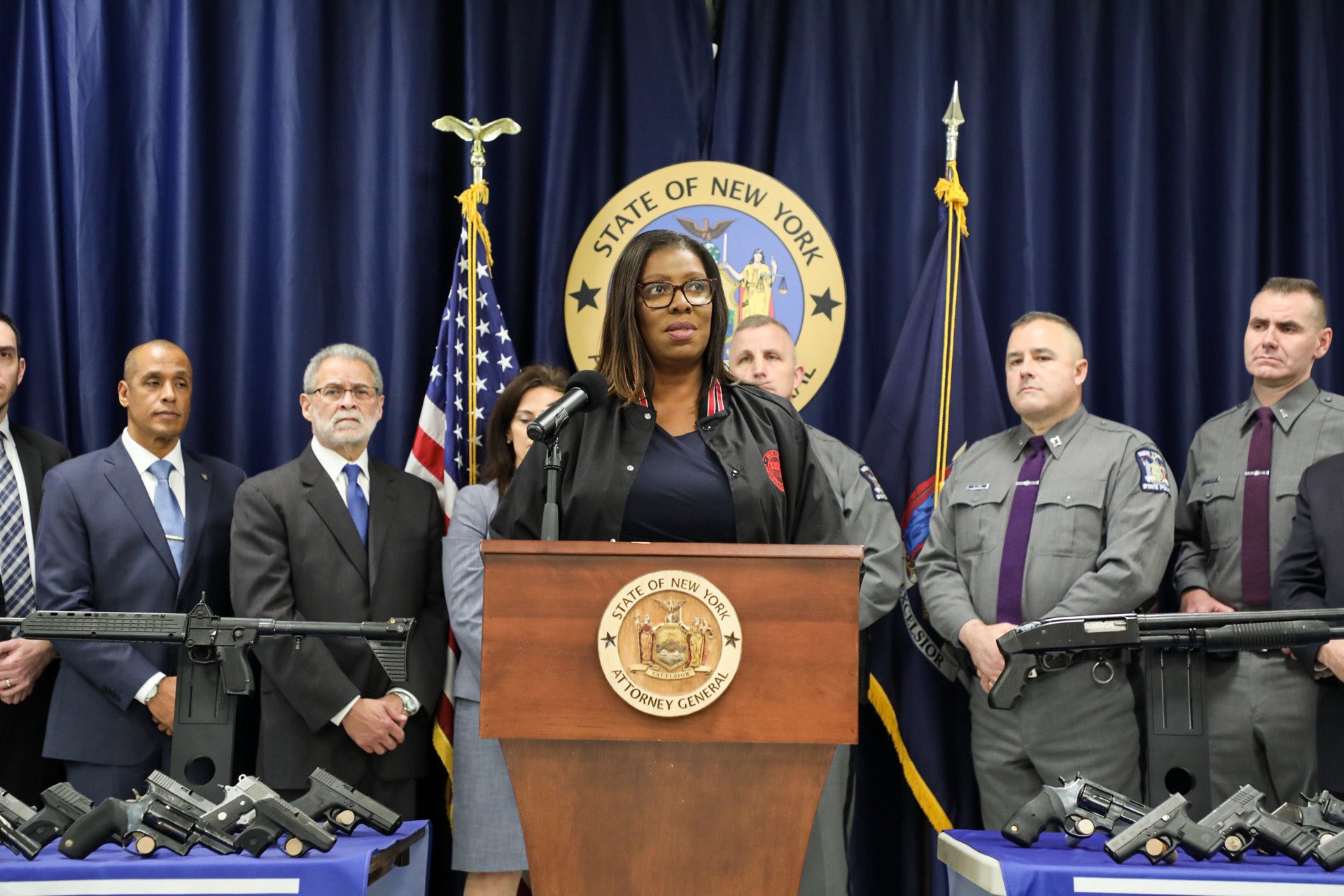 NY Attorney General Letitia James (photo: @NewYorkStateAG)
---
It's been over six months since my younger brother Matthew Felix was unjustly and needlessly murdered by the Nassau County police. Over 190 days of those officers not being held accountable for robbing him of his life the week before his 20th birthday. On February 25, 2020, the Nassau police department believed my brother to be the alleged perpetrator of a carjacking and proceeded to stake out our Queens home. But he was never to be arrested or have his day in court.
After Matthew exited our home and entered his personal vehicle, undercover officers followed him for a few blocks. It's not clear what happened next, but the end result? A hail of bullets that killed my brother and caused him to crash his car.
To this day, we do not know why the Nassau police chose to undergo an undercover operation or what led them to brutally kill my brother. We do not even know who the officers were, who decided to take my brother's life, nor how many bullets ripped through his car to cause his death. Due to Governor Cuomo's Executive Order 147, the investigation into my brother's death was immediately placed in the hands of the New York State Attorney General's office.
Though I want to assume that the executive order was well intentioned, meant to provide justice for those killed by law enforcement, the Governor and Attorney General Letitia James have so far failed in that regard.
As recent events in Rochester reveal, we are not the only family dealing with the unresolved death of a loved one currently under investigation by New York's Attorney General.
In a statement regarding the murder of Daniel Prude, another Black person killed by police, the Governor said that "justice delayed is justice denied." My family and brother have been denied justice for over half a year now. The Attorney General's office told my mother that they worked for the people and that we could trust them. But after six months of not being provided the most basic information, how can we even believe the results of their investigation if and when it finally concludes?
It is not lost on me that Rochester's Mayor Lovely Warren, Attorney General James, and Governor Cuomo only just acknowledged and sprang into action to provide accountability and justice after the family of Daniel Prude fought to secure and release the video of his death. Footage that the Attorney General's office itself allegedly sought to keep quiet. So despite the Attorney General's office investigating his death for months, it seems a public outcry is the only way to drive those in power to take these investigations seriously.
In a statement, Attorney General James said, "we will work tirelessly to provide the transparency and accountability that all our communities deserve." Attorney General James, I am still waiting for any information related to the death of my brother early this year.
While her words may bring some comfort to those shocked by what happened to Daniel Prude, they are a slap in the face to my family, which has held rallies and repeatedly reached out to the Attorney General's office seeking answers concerning its investigation into Matthew's killing.
What prevented them from taking action to provide justice for Daniel Prude before the video was released to the public? What keeps them from concluding their investigation into my brother's death after six months? Should we continue to expose the deaths of Black people at the hands of police for the world to see, in order for them to be taken seriously? Is our only option to use video footage to cause enough outrage and pressure that elected officials finally stop treating Black life with apathy?
While the Governor and Attorney General pat themselves on the back for just beginning the process of justice for Daniel Prude, my family is still waiting. We are still demanding the Attorney General's office conclude its investigation and provide us with the truth. Every second, day, and week they continue to take with their investigation, they rob my family of our grieving process.
They told us that they worked for us, the people of New York, and it is long overdue they prove it.
***
Samantha Felix is a resident of Queens. Her brother Matthew Felix was killed by Nassau police in Queens in February.
***
Have an op-ed idea or submission for Gotham Gazette? Email This email address is being protected from spambots. You need JavaScript enabled to view it.