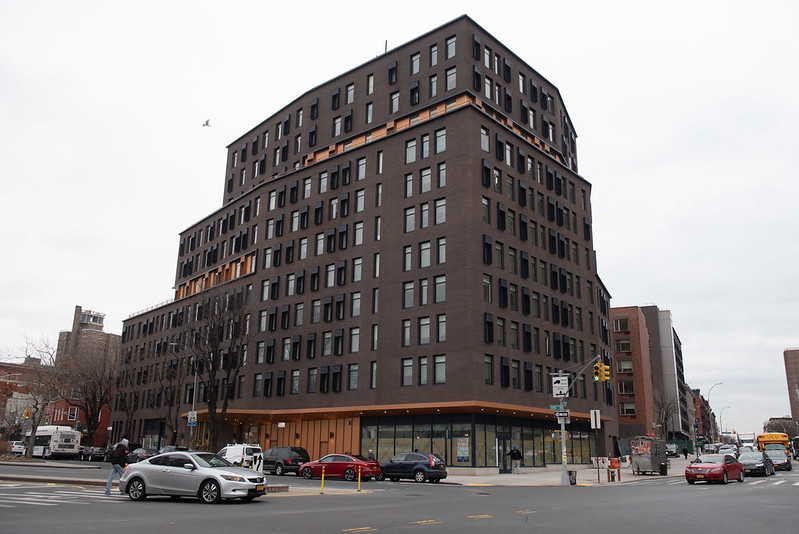 Housing is essential to the city's recovery (photo: Michael Appleton/Mayor's Office)
---
As we begin yet another month of the pandemic, New Yorkers are alarmed at the acute rent crisis crippling our city. While statewide executive orders temporarily postponing evictions help for the moment, unemployed tenants are building up unpaid rent debt that they will struggle to pay even after they begin working again. And even before COVID-19, more than half of city renters were paying more than a third of their income in rent, and a third of city renters paid more than half their income in rent. While this was never sustainable in the long run, it is now a major obstacle to achieving the recovery New York desperately needs.
The city has been facing an affordable housing shortage for over a century. The virus has put into stark relief that this scarcity impacts not only lower income residents but also the vital middle class. So as we look to recover, we can – and must - make our communities stronger and safer by investing in housing that people can afford as opposed to barely scraping by. Not only will this create jobs that are desperately needed, it will also mean more money in our local economy for the small, local businesses that need our support more than ever.
This is why New York City must embrace New Deal-style economics, starting with an affirmative policy of "Housing First," focusing both on helping New Yorkers with housing insecurity and also moving people out of the expensive, unpopular, and unhealthy shelter system. Beyond the direct benefits dramatically expanding stable, affordable housing will also improve outcomes for people facing substance abuse, mental health, education deficits, or lack of medical care.
To achieve this, we need a multi-tiered approach that includes community-driven, 100% affordable housing upzonings in areas that have been overlooked.
We need to review the Inclusionary Housing program to consider increasing the percentages of affordable units and use an affordability standard that is not based on a misleading "Area Median Income" that averages low-income communities with ultra-wealthy places like the Upper East Side or Westchester County.
Any new housing on NYCHA land must be built with the support of NYCHA residents, and it must be for 100% affordable housing, not luxury housing that will have almost no impact on the $40 billion backlog in repairs public housing needs.
Overall, we need to take every opportunity to finance and build new affordable housing. And I know we can do it.
On Manhattan's Community Board 9, I joined in advocating for 200 units of affordable housing in the Hamilton Heights neighborhood of West Harlem as part of a landmark redevelopment, saving a piece of history in the RKO Theater at 146th Street and Broadway. I also pushed City Planning to allow the construction of 300 units of affordable housing in Manhattan Valley above the Con Ed substation at 110th Street and Amsterdam. Both projects will be 100% permanently affordable housing, and if realized, will provide new homes for over 1,000 residents in the 7th City Council District.
We need a complete survey of unutilized or underutilized land and air space, and we need to aggressively determine what is suitable for new Mitchell-Lama style, 100% affordable housing, and then we need to build it.
Affordable housing is a century-old problem for New York, but in this moment, we have a unique opportunity to address this need with actions that can also help restore the economy as our city suffers like never before. It's time to invest.
***
Dan Cohen is a candidate for City Council in the 7th district, an affordable housing advocate, and community leader. On Twitter @DanCohenNYC.
***
Have an op-ed idea or submission for Gotham Gazette? Email This email address is being protected from spambots. You need JavaScript enabled to view it.