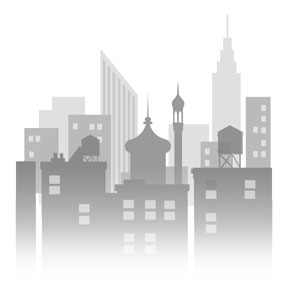 When Arabs, many of them Syrian Christians, first came to New York around 1870, they settled on Washington Street, in the shadow of where the World Trade Center would be put up a century later.
Since then, there have been many strands of Arab immigration. Arab Christians, Arab Muslims and Muslims from south Asia and Africa as well as the Middle East and North Africa have made their presence felt in neighborhoods throughout New York, opening shops, founding churches and mosques and entering the commercial life of the city. These communities have received increased attention, much of it unwelcome, since September 11.
WASHINGTON STREET AND BEYOND
The immigration of Arabs came in two waves. The first arrived between the 1870s and the 1920s, when new laws cut off much of the influx to the United States. The second large group of arrivals entered after immigration laws changed again in 1965.
The earliest immigrants that we would call Arabs had Turkish passports because of the reach of the Ottoman Empire. But most spoke Arabic and came from Syria and what is now Lebanon. The majority were not Muslims but Catholics, divided among Maronites and Melchites. There were Syrian Orthodox and Syrian Jews. Once here, they were known as Syrians.
This is the community that settled on Washington Street. From the late 19th century until the building of the Brooklyn Battery Tunnel in the 1940s, Manhattan's Little Syria was home to countless immigrants from Syria and Lebanon, again most of them Christian. They were bankers and publishers as well as manufacturers and importers of lace, linen, embroideries and lingerie.
Philip Kayal, a professor at Seton Hall University who wrote "New York: The Mother Colony of Arab-America, 1854-1924," said, "This community was an entrepreneurial community, it wasn1t an educated community. It had been influenced by French imperialists. They thought like Western Europeans for the most part."
When the immigrants became more affluent, they took the ferry from Whitehall Street to Atlantic Avenue in Brooklyn. There, they found more spacious residences and created the South Ferry community, which encompassed most of the areas now called Brooklyn Heights and Cobble Hill. By 1895, there were 30 Syrian families living in South Ferry. As more arrived, they organized churches and societies and started businesses. Many were merchants or peddlers worked in the needle trades.
What did Brooklyn think of these immigrants? One New York newspaper said, "There is not a more industrious or capable representative of the East than the Syrian. He generally brings money and lives at peace."
But the immigrants also faced discrimination, according to Mary Ann Haick DiNapoli of the Arab American Heritage Association. "There were feuds with the Irish because it was the Irish immigrants whom the Syrians were displacing as they moved into these neighborhoods." And the 1921 immigration act sharply restricted Syrian immigration.
In 1920, half of all Syrian and Lebanese immigrants in the U.S. lived in New York City. And half of those lived in South Ferry. Meanwhile, the original community on Washington Street faded until the construction of the Brooklyn Battery Tunnel in the 1940s ended the community for good.
The Brooklyn Syrian community, though, entered what DiNapoli calls a golden age in the 1920s, becoming a self-sufficient ethnic neighborhood. By this time, Syrians left peddling and entered any and all industries and professions, although the needle trades continued to be key. The Syrian Lebanese community became autonomous and successful and, because of that, more assimilated. People learned English quickly and many married outside the community.
In the 1950s, most Syrian Americans moved to Bay Ridge. The old South Ferry community changed with an influx of Puerto Ricans and of people wanting to fix up the neighborhood1s elegant brownstones. But then the 1970s saw a new wave of immigrants.
According to Kayal, these newcomers were different from their predecessors. They were better educated, Muslim and from a number of countries, including Egypt, Yemen, Palestine and Jordan. This continuing influx of immigrants to New York City from numerous Arab nations, said DiNapoli, "has continued to re-ethnicize the South Ferry area more than a century after Syrians and Lebanese first settled there."
PRESENT DAY ARABS AND MUSLIMS
Today, Arabs in the city are part of a larger Muslim community from virtually every part of the globe. Muslim New Yorkers come from Bangladesh, India, Afghanistan and Iran, from the Balkans, from West Africa (notably Ghana, Senegal, Niger and Sierra Leone) and even from the Americas, principally Guyana and Trinidad-Tobago.
Of the estimated 600,000 Muslims in New York, about 200,000 are of Arab ancestry, according to Louis Abdulatif Cristillo of the Muslims in New York Project at Columbia University.
Arab Muslims, who have immigrated in greater number since the mid 1960s, were once a nearly invisible minority compared to Christian Arabs. But now the Muslims have become increasingly engaged in the public life of the city. They live beyond the traditional enclaves of lower Manhattan, Brooklyn Heights, and South Brooklyn, venturing out into the other boroughs to live, open businesses and become part of mixed neighborhoods.
There has been a tremendous expansion of mosques since the late 19701s, with close to 130 mosques now in the city. Muslim Arabs can purchase meat in dozens of butcher shops, send their children to 14 private schools, have litigated for the right to wear religious clothing or beards in the workplace, and have successfully lobbied the city to suspend parking rules for major Islamic holidays.
The Museum of the City of New York currently has a series of programs connected to "A Community of Many Worlds: Arab Americans in New York." The exhibition, originally scheduled for November, has been delayed until March, 2002, in light of recent events.