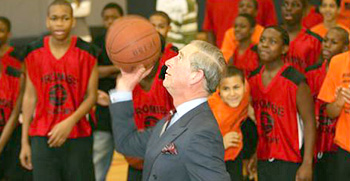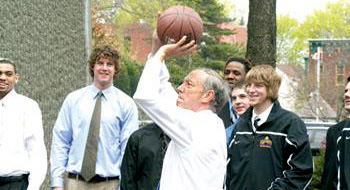 Who wins?
By Joshua Brustein on January 29, 2007, 3:19 pm
In category:
Gotham City
|
2 Comments »
RSS Feed
2 Responses to "Cheap Shot"
JDawg Says:
January 29th, 2007 at 4:06 pm

Thats a ridiculously easy question. For one, Pataki is like 20 ft tall. Plus, look at the way he keeps his elbow in when he shoots. Good form, George!

Second, not only is Prince Charles dainty, he's British. Or perhaps he's dainty because he's British. Either way, when was the last time anyone heard of a Brit who could play basketball?

SPuppy Says:
February 1st, 2007 at 5:07 pm

I want Pataki on my fantasy wonk basketball team. I would consider Charles for my fantasy croquet squad. Spitzer is on his own until they start a fantasy cross country league.