While the environmentally friendly renovations planned for the United Nations' headquarters received attention from the likes of Business Week, a city government building is breaking records on the municipal level.
The new home of the city's Office of Emergency Management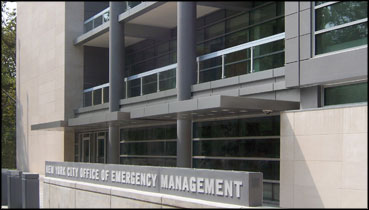 in Brooklyn was recently awarded a silver LEED rating, which denotes its level of sustainability, the Brooklyn Eagle reports. And this federally funded building is the first city government building in the nation to do so, the paper writes.
(The Green Buildings NYC blog caught this Eagle article.)
By Mike Muller on August 23, 2007, 6:17 am
In category:
Environment
,
Gotham City
|
1 Comment »
RSS Feed