Multicultural American Coalition spearheads effort to foster political awareness amongst NY's ethnic communities
-- from America Oggi, 8/16/01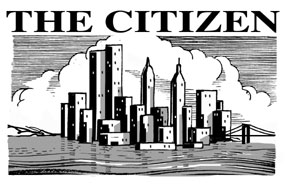 In the course of a recent special assembly, the Multicultural American Coalition (MAC) approved a series of resolutions that are of considerable interest to the country's numerous ethnic communities. The assembly was attended by representatives of New York City's numerous cultural and ethnic groups that form the MAC. Originally formed by "proud citizens" with an interest in community culture, MAC examines issues relating to immigration, amnesty for the undocumented, public housing, education as well as voter registration among ethnic minority groups.
Edward Juarez, the president of the Multicultural American Coalition, opened the session with a brief ritual which, according to a press release from the organization, "is symbolic of the determination to obtain strength through unity and avoid division and the political weakness that comes with it."
In emphasizing the coalition's mission to promote economic development and political awareness, a resolution was adopted stating that the coalition would sponsor several forums with political candidates and experts as well as the participation of the public and press, in order to debate topics of interest to the numerous ethnic constituencies of the New York City region. The first of these forums will take place the 6th of September and will subsequently be followed by another one on the 18th of October. Both sessions will be at 821 UN Plaza, second floor and will start at 6pm.
In addition to promoting a stronger sense of political awareness within the minority communities, the members of MAC have also decide to initiate a voter registration campaign in order to facilitate higher voter turnout on election day.
During the assembly, the MAC legislative body also voiced support for the revision of current immigration laws that would favor more just and humanitarian solutions to the problem of undocumented immigrants. The resolution also voiced support for the campaign started in 1997 by the International Immigrants Foundation that asks congressmen and senators to introduce a bill that would enact a law allowing undocumented immigrant of good moral character to obtain legal permanent residence in the U.S.
Currently, the MAC is also planning to co-sponsor the upcoming International Cultures Parade and Celebration, which will take place the 9th of September at 2pm along Madison Ave between 42nd and 23rd Streets This noteworthy event's primary mission is to promote cultural awareness and help dispel negative stereotypes regarding the city's immigrant communities.
The MAC's next meeting will take place the 5th of September at the organization's headquarters, located at 1435 Broadway in Manhattan.
Translated from the Italian by Harold Rodriguez
###


| | |
| --- | --- |
| | This website is brought to you by Citizens Union Foundation and is made possible by grants from the Charles H. Revson Foundation, the Rockefeller Brothers Fund, the New York Times Foundation and viewers like you. |