El Diario
Campaign for Voter Registration
by Ana María Ramirez; from Diario Hoy, 8/17/01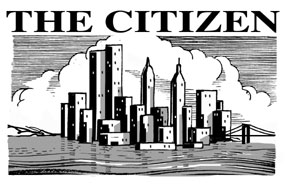 This election will determine who will represent their respective party in the upcoming November 6th general elections in which the mayor, city council members, comptroller and borough presidents will be elected.
Anyone who wishes to register to vote, in addition to being 18 years of age, a U.S. citizen and a resident of New York City for the past 30 days, must also not be an inmate any prison facility or have been declared mentally incompetent. Voters must also not be registered to vote elsewhere.
According to Lorraine Círtes Vasquez, president of the Hispanic Federation, an organization that has waged a comprehensive campaign to increase voter registration, "we've been distributing voter registration forms in restaurants and banks throughout the Bronx, Brooklyn, Manhattan as well as Queens and based on the response, we believe the campaign has been a success." She also adds that "our campaign has also expanded to include TV and radio ads as well as the establishment of an information line that has been receiving over 100 calls per day."
"Many people do not participate in the electoral process as result of small inconveniences and general lack of knowledge. As a result, we plan to initiate a second phase of our voter registration campaign next week. The Hispanic community is growing but that won't count for much if we do not develop a political voice.
The voter registration forms have to arrive at the Board of Elections at least twenty five days prior to the elections. For more information, please contact the Board of Elections at (212) 868-3692 or the Hispanic Federation of New York at (212) 227-7456.
Translated from the Spanish by Harold Rodriguez
###


| | |
| --- | --- |
| | This website is brought to you by Citizens Union Foundation and is made possible by grants from the Charles H. Revson Foundation, the Rockefeller Brothers Fund, the New York Times Foundation and viewers like you. |