Workers Picket At Placement Agency
Owner accused of not paying employees wages
July 27, and Aug 3, 2001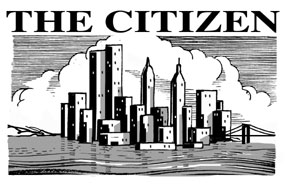 NEW YORK -- More than 40 workers and supporters from various rights organizations picketed in front of the offices of the Philippino Placement Agency demanding back pay. Representatives of nine workers walked inside the agency's office to deliver pages of signatures demanding it pay alleged back wages. But Gloria Estabillo, owner of the agency, said she only owed one worker and not six.
"The allegations of theft and non-payment of wages made by employees of the Philippino Placement Agency are serious and ought to be fully investigated by the authorities," said state Assemblyman Richard N. Gottfried in a statement. "The agency must respond to these charges. It should not get away with not paying its workers."
Six Filipino workers said the agency owes them between $1,750 and $22,000 each. The Philippino Placement Agency places workers as nannies, housekeepers, nurses and others. Workers allege pay checks issues by the agency often bounce.
A former staff member, Angelita Smith, is accusing Estabillo of using her social security number to obtain a credit card. Smith said Estabillo racked up a $14,000 debt. Estabillo refused to comment on the case, saying it was being handled by the Department of Labor. She denied the other allegations.
Jeanette Bernardino, a nurse who cared for a handicapped child, is claiming nearly $8,000 in unpaid wages.
"I think that Gloria Estabillo is really feeling the pressure we're putting on the Philippino Placement Agency to pay our wages," said Bernardino. "I think I'll eventually be paid because the agency does have money coming in. The problem is that Gloria spends the money herself."
"All Filipinos in our community should be concerned by this issue," Bernardino said. "This is a Filipino agency and Filipinos are the victims." To file a complaint against the Philippino Placement Agency, call the Filipino Workers Center at (212) 741-6806.
###


| | |
| --- | --- |
| | This website is brought to you by Citizens Union Foundation and is made possible by grants from the Charles H. Revson Foundation, the Rockefeller Brothers Fund, the New York Times Foundation and viewers like you. |