Following a Healthy Trend: Baptiste Runs Large Brooklyn Hospital
By Sabine Louissaint
Haitian Times Staff
Week of July 24-July 31, 2001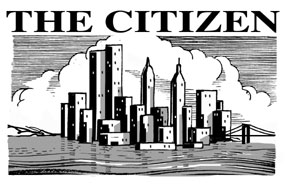 BROOKLYN - Ernst Joseph Baptiste is not a physician. But he is in charge of a staff of more than 1,500 at St. Mary's Brooklyn Hospital and the St. Vincent Catholic Medical Centers. In fact, Baptiste makes it a point to know the names of most of the employees and patients he runs into on his way to and from his office. "This position is a prize," said Baptiste, who was appointed executive director and vice president of the Brooklyn health care facilities. "It will open doors to other things and opportunities."
The appointment puts Baptiste among the latest Haitians to reach new heights in the healthcare industry in the United States. The medical field is one that is held in high esteem in Haiti, ranking ahead of teaching, engineering and agronomy. Haitian college students are known by their peers for frequently majoring in pre-med or nursing. Haitian doctors make up about one-third of black doctors in New York state, according to the Haitian Medical Association. An active manager with a tenacious character, Baptiste can be seen walking the halls to see how things are coming along or to offer a few supportive remarks and a reassuring smile.
Sitting in his newly decorated office, Baptiste reflects on the journey and the many sacrifices it took to get to this point. "I used to study on trains or anytime I could find time," he said during a recent interview. "There was really no college life for me. There were many fun activities, but I could not participate in them."
###


| | |
| --- | --- |
| | This website is brought to you by Citizens Union Foundation and is made possible by grants from the Charles H. Revson Foundation, the Rockefeller Brothers Fund, the New York Times Foundation and viewers like you. |