A Vote For New Voting Machines
By Richard E. Mooney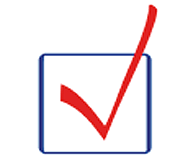 Election years stir up ideas for getting more voters to vote - by mail, by phone, on the Internet, anything that might improve on the nation's dismal record of voting at designated polling places. Such radical departures from established ways are debatable and distant at best. New York City has a more immediate problem. It still votes on aging machines long since abandoned in the majority of America's precincts.
In 1985, during the Koch Administration, the New York City Partnership called those old mechanical lever machines - then almost a quarter-century old - inefficient, costly to maintain and an obstacle to smooth elections. Mayor Koch, to his credit, pumped more funds into improvements, and in 1992 Mayor David Dinkins announced that the city was about to acquire new equipment from the wonderful world of computer electronics.
Yet, today, New York still has the lever machines it bought in 1962. Because machines like these have not been manufactured for almost 20 years, their continued operation depends on good maintenance, spare parts cannibalized from other machines, and a few prayers. How long can this last? "We will need a new system in the next five years," says Daniel DeFrancesco, executive director of the city's Board of Elections.
Actually, the city contracted to purchase 7,000 electronic machines seven long years ago. So, what happened to them? The answer is: accusation and litigation; questions about cost and security; arguments over whether they were a threat to democracy. It was an all-too-typical New York story.
FROM PAPER TO PUNCHCARD
As Boss Tweed used to say, it is not the voter himself, but he who counts the vote, who controls the outcome of an election.
Into the 20th century, what the counters counted were mostly paper ballots. Some one and one-half percent of the American electorate still uses paper ballots to vote.
The lever system was introduced to make the count less corruptible. Thomas Edison developed the first such mechanism in 1869. It was his first patent, and he invented it to record and count votes in Congress. Some years later an upstate New York safe maker used the same basic mechanism to create a machine designed to "protect the voter from rascaldom and make the process of casting a ballot perfectly plain, simple and secret." It was first used in a town meeting in Lockport, N. Y., in 1892, and a company was formed to put it into production three years later.
In the early 1960's, when New York bought the machines it still uses, more than half of America's voters used the lever system. No more. The majority of voters - 61 percent - now vote on computerized systems that use punchcards or optical scanners.
LEAVING LEVERS BEHIND
Punchcards were first used for voting in a Georgia primary election in 1964. According to the Federal Elections Commission, about one-third of all voters vote now on punchcard equipment, where voters punch holes in a card to indicate their choices, and a computer counts the holes. Chicago and Los Angeles - cities with voter registration comparable to New York's - are on punchcards.
The punchcard system allows Angelenos to vote in any of nine languages, and on dozens of propositions. The ballots for punchcard voting can handle multiple options because they are on pages which voters turn as they proceed through the vote.
By contrast, lever machines like New York's can only handle three languages - English, Spanish and Chinese. And New York law requires that the city's lever machines display everything on one big sheet - all candidates, all parties, all issues.
A more recent but fast-growing method for voting is optical scanning, which has been used for decades in standardized tests and lotteries. Voters indicate their choices by filling in a blank circle (or other shape) on specially printed ballots. An optical reader records the marking. More than one-quarter of all voters now vote on scanned ballots, and their use is increasing.
New York City is in the process of adopting an optical scanning system for absentee ballots. But New Yorkers who vote in a city polling place still vote on out-of-date machines that are now used by less than 20 percent of all voters in the country.
E-RESISTANCE
Mayor Dinkins announced in 1992 the city was going to purchase new electronic machines from Sequoia Pacific Voting Equipment, Inc., of Jamestown, N. Y., which has supplied the machines for cities and counties in a dozen states. Electronic equipment produced by Sequoia and other manufacturers is used by about 9 percent of the voting population.
Electronic voting involves pressing buttons or touching a screen next to a candidate's name. The vote is recorded on a tape cartridge. When the polls close, the cartridge is taken to election headquarters, where all tapes are read by a computer. Control, in this case, is in the hands of the specialists who write the code that translates button or touch impulses into recorded votes for the candidates that a voter wants.
The contract with Sequoia was for $60 million, but State Comptroller Carl McCall estimated the actual cost would be $100 million, including the cost of interest on bonds to finance the purchase.
Other critics challenged the use of electronic machines as corruptible and undemocratic, because ordinary citizens could not verify their accuracy. The most effective challenges were raised by Douglas Kellner, as a member of the city Board of Elections, and Ronnie Dugger, in a long article in the New Yorker magazine.
Kellner argues for a system that "people of reasonable intelligence" can monitor. "It really changes the whole nature of democracy if you can't have the public verify the way the votes are counted," he says. Moreover, he calls it "virtually impossible" to detect and prosecute computer voting fraud "because it takes so long to trace it and the statute of limitations is short." Dugger's article quoted a Pennsylvania election official: "Computerized vote-counting doesn't occur in the light of day; it occurs inside silicon in a little black box. That box is completely under the control of the vendor."
The Board of Elections withheld the final go-ahead of the contract with Sequoia, and the whole matter soon bogged down in litigation.
Last month, the city, Sequoia Pacific and the software designer, Deloitte & Touche, announced that they had canceled all contracts and called off all lawsuits. They have wiped the slate clean. We are back at square one. Daniel DeFrancesco at the city Board of Elections has suggested that the state Board of Elections get involved this time.
A new system will need new law. Legislators are notoriously laggard about altering systems that got them elected, but the time has come. New York City needs new and more flexible voting machines, and needs them soon.
Richard Mooney is a former editorial writer for the New York Times.
###
Check out the Commentary Archives!


$app = JFactory::getApplication(); $menu = $app->getMenu(); $menu_items = $menu->getItems('menutype', 'mainmenu'); var_dump($menu_items); * */ ?>