My NEW YEAR'S RESOLUTIONS for the Schools
by Harold Levy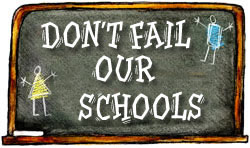 1. Reduce truancy and improve attendance.
It may seem obvious that schools with low attendance also perform poorly. But if we don't heed the obvious and bring our wandering students into the classroom, no amount of wonderful instruction will ever teach them.
2. Have a meaningful public recruitment campaign for new teachers.
We must, first of all, convince young college graduates that teaching is a calling of nobility and dignity and not a second choice after law or medicine. And second, we must attract seasoned professionals from other walks of life to look to a second career in teaching. To that end, we have developed the Teaching Fellows Program in which people enter the school system from other careers, without any previous training as teachers and, with extra study, enter the classroom and eventually become certified as teachers. There are so many people who have told me they were not education majors or came into the system as uncertified teachers only to become certified later on, that it gives me hope that, if we get people who have had distinguished careers in other fields, they can translate that success into a sense of confidence and vision in this area. I think the great opportunity that the public schools have in embracing the Teaching Fellows is to have new blood come in--people with different ideas, different kinds of models for what works. An exciting piece of it for me is to see the mix. So if you get someone, perhaps, who has spent ten years as an accountant or as a lawyer or as an architect, to have them interact with people who have had a more insular experience within the school has the potential for making everybody work more creatively.
3. Expand the summer program so that we have more children that have the reading successes we had last summer.
This past summer, we ran a summer program as large as any run anywhere ever, where we had 63,000 children who would otherwise have been left back. 68% of these children actually got promoted. But more to the point, 41% of them went up a reading grade. When we tested them at the beginning, the vast bulk of them were in Level 1, the illiterate category. They went from Level 1 to Level 2. That means, roughly, that they're baby readers, Level 3 being average. If that trend continues, that cadre of 41% of 63,000 is not going to drop out. Now if we can begin really to attack the problem of the children who are performing lowest, as it appears we can do with our current teachers and our current programs based on the success of the summer program, then I think we've got a real opportunity to do something special.
4. Increase the awareness of the city as a whole of the extraordinary successes that the system has had this year and the last few years.
To the extent that the citizens of New York have developed a hardened cynicism about the Board of Education, it is important that we trumpet the many accomplishments of our students and their teachers. This past summer I asked for a comparison of the performance of our students to that of the students of Los Angeles and Chicago. Lo and behold, once results are adjusted for differences in tests and the rise in standards, New York City are not only performing at a higher level, but continuing to improve at a rate at least as good as that of the other big cities.
5. Get a collective bargaining contract that allows flexibility and demonstrates the city's awareness that teachers have to be paid.
We have no greater resource than our teachers. We can expect them to work with dignity and quality only if we pay them a dignified wage. If we treat them as professionals, we can then expect professional results, with teachers taking full charge of their pupils' education.
Harold Levy is Chancellor of the New York City Public Schools.
###
Check out the Feature Archives!



$app = JFactory::getApplication(); $menu = $app->getMenu(); $menu_items = $menu->getItems('menutype', 'mainmenu'); var_dump($menu_items); * */ ?>