Skyscrapers.alt
by Michael A. Rivlin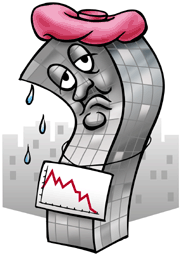 NYC's real estate industry is poised to incorporate a wide array of construction and design technologies that will transform the cubicles and conference rooms in which New Yorkers toil--resulting in greener, healthier, more environmentally friendly buildings.
Despite a negative blip when a construction accident killed an 85-year-old woman last summer, the publicity about 4 Times Square -- the near 48-story, 1.6 million square foot tower at the corner of Broadway and 42nd Street -- has been positive, even glowing. The reason: 4 Times Square has been sold as NYCÍs first, best and only "green" big office building. The press has made it a beacon for a burgeoning movement towards the construction of environmentally-friendly office space.
The process of building had an enormously steep learning curve. While the 4 Times Square doesn't live up to the build up, the tower is an amazing development, literally and figuratively. It has planted the idea, onto arguably the most visible corner of commercial real estate in the world, that a prominent, third generation developer had begun to think green, planned to do so in future, and that others had better pay attention.
While 4 Times Square is the tallest, biggest and most prominent--beautifully gaudy--it is by far alone. A close-knit group of architects, consultants, and suppliers is about to spawn a whole generation of these green buildings in New York. Upcoming projects include proposed photovoltaic solar energy panels on the roof of Whitehall Ferry Terminal; the renovation of the 1912 landmarked Administration for Children's Services building; new mixed use green buildings being planned at Battery Park City; and the still hypothetical 2.1 million square feet Columbus Center, which is said by consultant Adrian Tuluca, an energy analyst with Steven Winter & Associates, to be even greener than the Durst building.
The need for green building design arose in part because of trends in office tower design over the past two decades which, in the interests of energy efficiency, saw the construction of hermetically sealed office spaces. These buildings not only collected and concentrated not only bacteria and viruses brought in by workers but also toxic spores released by bacteria, molds and fungi growing in the buildings. Peter Iwanowicz, director of environmental health at American Lung Association of New York State assures me that some of these airborne toxics are "very nasty, and can cause serious lung infections and lead to death." Despite his claim, OSHA was asked by the public to perform only three NYC building inspections dealing with air quality.
In addition to the bacteria, molds and fungus -- often found in poorly ventilated midtown office towers with leaking plumbing, poorly maintained ventilation systems or growing on a fabric covered partition wall -- there are gasses such as formaldehyde, benzene and styrene released by glues in carpets or wall fixtures, furniture, paints and photocopiers. According to Iwanowicz, these can cause a " slow and steady degradation of the respiratory tract, shortness of breath, and dizziness. Over time, you're going to see a decrease in the ability of your respiratory system to fight of allergies or infections." The variety of ailments and complaints has become well known as Sick Building Syndrome. And while the affliction may occasionally be magnified by overactive imaginations, Iwanowicz says it is a real problem.
Concern about sick building syndrome, combined with a continuing desire for greater energy efficiency, dawning enviro sensibilities and a search for sustainable building materials and construction techniques, lead an incipient Green building movement about 10 years ago. In 1989, Natural Resources Defense Council (NRDC) re-designed three floors of a building on West 20th Street. Two years later by National Audubon Society converted an entire building on Broadway in NoHo.
According to Jan Beyea, a scientist at Audubon whose philosophical ideas drove the project, at the time the move was contemplated, saving energy or a healthy work environment were not the prime motivations behind Audubon House, rather the goal was to produce an example of sustainable design and development. Beyea, who today heads Consulting in the Public Interest, says Audubon House's design was a process to find materials and structures that would support the idea of sustainability. "The built environment is a very large environmental stress," says Beyea. "You put in all the infrastructure of buildings, it's a very big part of the economy. And if we want to maintain a good lifestyle and at the same time protect the environment, we have to work on buildings."
Though not the original intention, Audobon House also illustrated another significant effect of sustainable design: energy efficiency. Audubon House would require 62% less energy than a "conventional" NYC code-compliant office building, and would save the Society an estimated $100,00 each year in early 1990 dollars. Other features eliminated the use of chlorofluorocarbons, and used natural and recycled materials to minimize noxious Sick Building gasses. Natural light bathed every desk.
If Audubon House was a beacon leading other right-thinking architects, designers and construction engineers to a greener future, it was a dim one. Developers construct typical New York office buildings with marketing to clients in mind, and are faced with selling the space to prospective tenants. At least until now, few of those tenants have put green design at the top of their shopping list, and builders have been reluctant to introduce any new and possibly jarring features into their shells. 4 Times Square is special because not because it's a deep green, but rather a pale green enormous commercial tower, and as good an emblem of crass commercial Manhattan real estate as you can find.
Green Giant
The Dursts decision-making at 4 Times Square was driven in part by a genuine concern for the environment and the green building movement, and in part by their business interests. Comments Ashok Gupta, a senior energy economist with NRDC and a consultant on the project, "I think that in the end almost all the decisions the Dursts make are to achieve efficiency Ü and save money." And their decision to turn the building green was not automatic, but rather occurred at a time when the project had already started to take shape. "When we started building, we weren't told by the owners that this was going to be a green project," recalls the project's principal architect, Bruce Fowle of Fox & Fowle. "It was something that evolved, not halfway through, but in the early stages," when schedules, budgets, and some elements of the building design had already established. Once the decision was made to institute green design, the builders were confronted by a steep learning curve. "Nothing like this had been done before for a building over 50,000 square feet," notes Fowle, "and this is 1.6 million."
As a result of the shift to a greener plan midstream, some enviro technology was overlooked, or underutilized. Solar power panels were originally planned to cover the roof; they were later struck when an analysis showed them to be impractical. Only costly custom panels would fit on the faŰade, and the builders charitably ponied up the money to fabricate panels for a very small section of the outside wall. Fuel cells -- mega-batteries that use hydrogen and oxygen to produce hot water and electricity -- were also underused. Eight were originally planned for the roof of 4 Times Square, until the builders discovered the building couldn't support the weight. In the end, two cells were installed in the buildingÍs interior. According to Gupta, the token solar panels and fuel cells make little contribution to energy efficiency. "I think they're mostly interested in demonstrating new technology, and the marketing value of having done it."
However, the building can boast of a number of green-design successes. 4 Times Square uses clean burning natural gas for heating and cooling, a commonplace technology. Thick, specially designed insulation in walls and ceiling guarantee maximum energy efficiency. Special fans, filters, and sensors insure a flow of fresh, clean air. Large windows allow natural daylight to flood offices, with special glass that reduces heat loss in winter and in summer allows light in but keeps heat out. According to one consultant on the project, the building is 30-40% more energy efficient than a conventional one, and the cost of the special equipment installed by the Dursts will pay for itself in about seven years.
Happy Campers
A green building's greatest attraction for prospective tenants, though the most difficult to quantify, is improved worker productivity. Beyea came to understand it was Audubon House's great accomplishment.
"Saving energy is really only one tiny part of green buildings," Beyea tells me. "I think the recognition has been that the greatest benefit at Audubon House and other properties is increased productivity. You get a very tiny percent improvement in productivity and you really overwhelm all your savings in energy and all the other kinds of savings. There's health. And then there's productivity. A good working environment can make people happier, work better, less sick days. When we moved from the old building to the new, the changes were dramatic. It's a combination of lighting improvements and air quality improvements. The promise is rather striking, in terms of health and productivity, the promise seems like a winner for everybody, and yet is hasn't caught on as much as one might expect."
Anecdotal information abounds showing that that good indoor air quality improves health and morale and reduces office related illness. Though it is intuitive, actual proof remains illusive.
Gupta says that if workers in green buildings can actually be shown to be more productive by even a few percentage points, "then you've given them a huge economic incentive. We hope we'll eventually be able to market these as healthier buildings that will improve the productivity of the people who occupy them, and therefore should have a higher price associated with it."
Stumbling Blocks
At the end of the decade, some green approaches have started to become commonplace in the NYC developer's vocabulary: energy efficient lighting, gas-fired cooling and heating systems, and Low E glass that retains heat during the winter and reflects heat in the summer. But the evolution has happened more slowly that Gupta expected. "Our hope was that people would get much more aggressive and that lots more would be happening. There's still a huge potential in terms of cost effective energy savings that aren't taking place."
A series of well-designed impediments remain to be negotiated. While the well-engineered air filtration system at 4 Times Square will contribute to good indoor air quality, many decisions determining how healthy the offices will actually be were taken out of the hands of the builders once leases were signed with the building's major tenants. Writes Jonathan Durst, "Our philosophy is always to bend over backwards to accommodate our tenants, and even though the building was planned one way, we immediately began to do our best to take their design concerns into account." So while the builder endeavored to make the building as green as possible, selection of such things as safe carpets and furniture, lighting decisions, the placement of offices, and whether smoking was tolerated, were decisions made exclusively by the tenants. And while the Dursts and their architects tried their hardest to raise their tenants' environmental consciousness with discussions about why green design was important, and made recommendations for how it could be achieved, they could not control the actual decisions. The results were mixed.
Observes Fowle, "We gave this booklet of guidelines to the tenants and met with the tenants, and the higher ups all said, 'Oh that sounds great. We really buy into that.' But when it gets down to middle management and the buyers, the only thing that matters to them is the bottom line. And a lot of these things fell to the wayside."
And then, there were those tenants who simply didnÍt care that they were moving into a green building. According to Fowle, even the Dursts were reluctant to portray 4 Times Square as such. Said Fowle, "They were hesitant to market 4 Times Square as green because they were afraid they'd scare everybody off."
More generally, there remain formidable obstacles to mainstreaming green buildings. Energy savings have failed to stimulate decision making by developers. Short attention span developers like to make their money back within one to three years, at most. But the payback with many of these green designs, with their more expensive up-front costs, is as much as seven fold. And if the building is less efficient and more costly to run and those costs can be passed through to tenants, why should builders spend any extra money on better equipment?
The second obstacle, perhaps of more importance than the question of capital outlay, is the real estate industry itself. It is a very conservative industry afraid of liability. To make sure they will never get any tenant complaints about the heat, builders and engineers overcompensate by putting in far more energy and cooling capacity that is needed, just for the one day a year when all the lights are on, all the bathrooms and corridors are filled, all the computers and printers are turned out at once, and the temperature hits 105 degrees.
Progress
However, whether it is the completion of 4 Times Square or the general level of interest, the City is abuzz with talk of green buildings. Gupta says that ever since 4 Times Square began construction, NRDC has been talking with many companies who want to incorporate its ideas, and go several steps higher. Another product of the NRDC-real estate industry collaboration, sure to further fuel the NYC green building movement, is a tax incentive package drafted by a group that included Gupta, the Dursts, and the New York Real Estate Board. "The governor's program bill, introduced by Sen. Roy M. Goodman (R, L - Manhattan), provides a tax credit for buildings constructed using green technologies, giving a financial incentive for builders and developers to construct or rehab environmentally sound buildings. Though the bill was stranded in the NYS Senate finance committee for lack of an assembly sponsor, sources said the bill was very much alive and would be considered next year 2000.
Says Gupta, "We've been talking to Columbus Circle and many other projects who think that once the tax credits happen there'll be many, many, many people who'll do it.
More green stimulation has come through "high performance" building guidelines issued in June by the NYC Department of Design and Construction's office of sustainable design and construction, founded by director Hillary Brown just three years ago. Brown says that though the energy efficiency guidelines are directed only at public sector construction, she hopes that architects, engineers and consultants who participate in those projects will take what they've learned back into the private sector.
And don't forget the role being played by corporate America's hunger for publicity. According to Alexis Karolides, with the Rocky Mountain Institute, a nonprofit think-tank that consults for clients in search of green buildings, "One of the major motivations now is the corporate image. A lot of companies are coming to us now because they want their customers to see them as a green company, and they have some kind of motivation to achieve that. And their building is one way of doing that. It's good press."
###
Michael A. Rivlin is an independent environmental journalist and a contributing editor at Amicus Journal.
Check out the Feature Archives!



$app = JFactory::getApplication(); $menu = $app->getMenu(); $menu_items = $menu->getItems('menutype', 'mainmenu'); var_dump($menu_items); * */ ?>